In all coaching relationships there comes a time when you have to have the tough talks with your clients…
Sometimes coaching is easy and fun. Everything is effortless and natural and you don't have a care in the world. 
But then there are other times when it's not.

Here are the 10 Letters You'll Get in this Kit:
You will receive the following 10 documents in .doc version so that you can add your logo and customize them for your own use in working with your clients.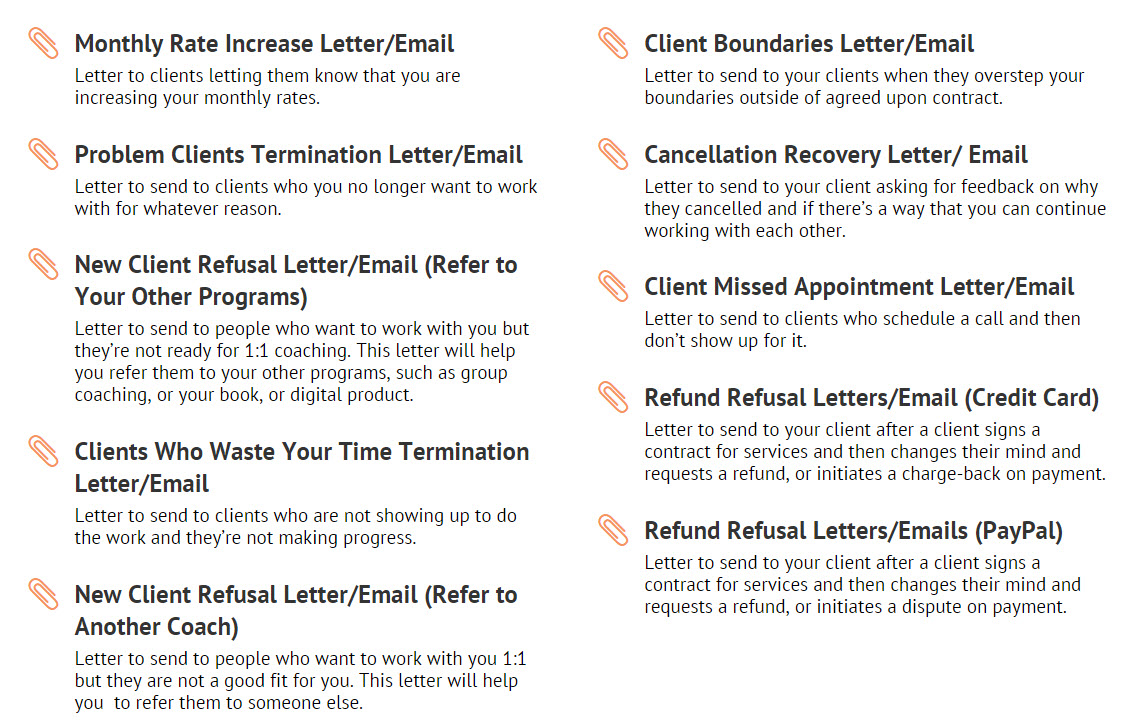 Get this Kit Now for Only $37!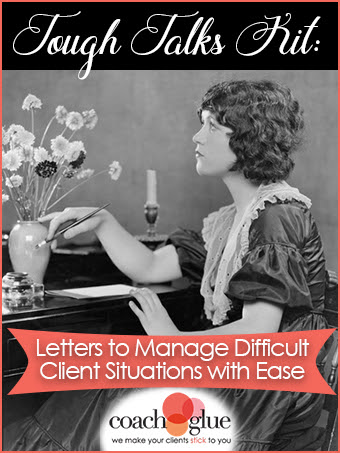 Here are a Few Examples of What You'll Get: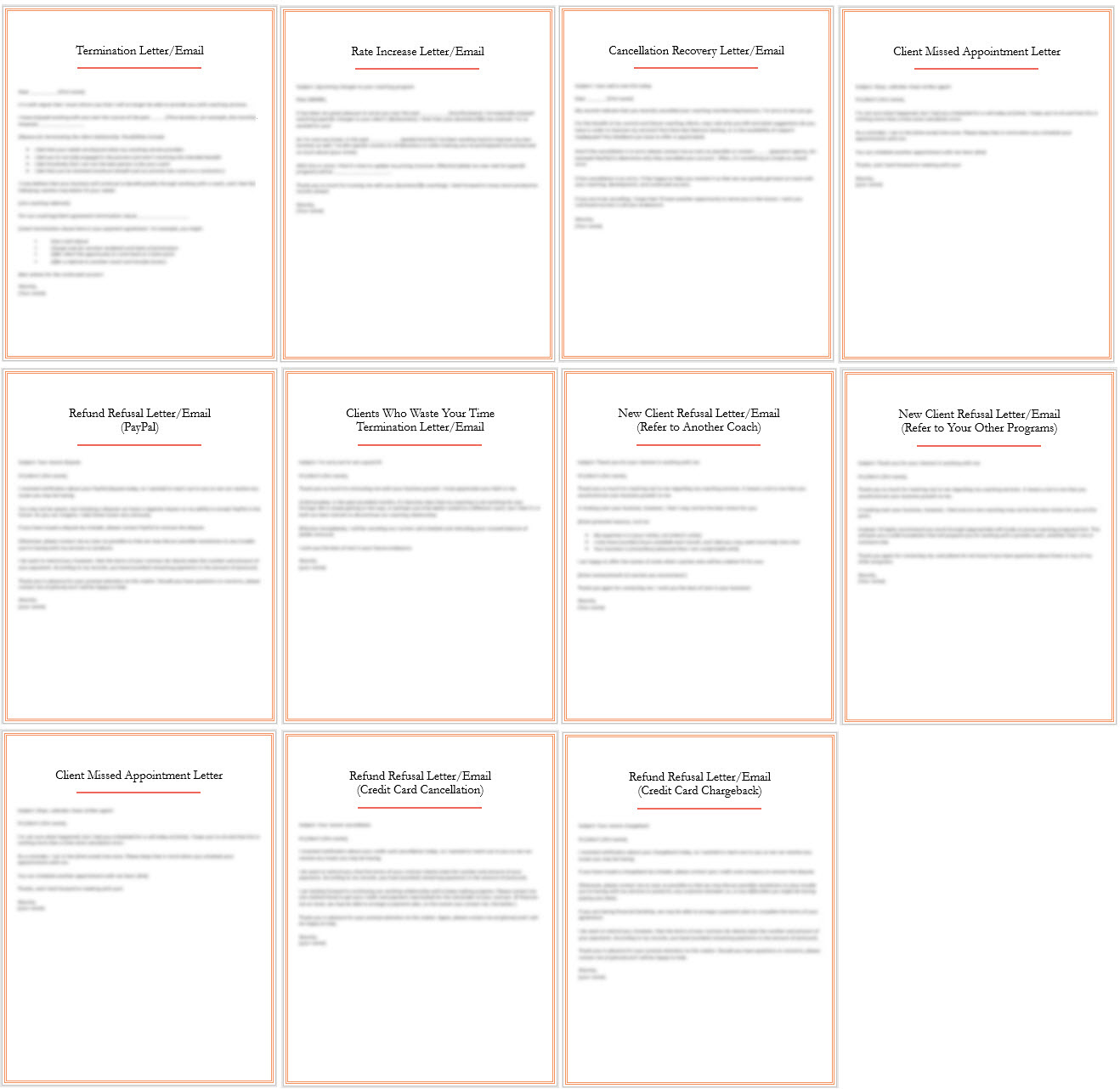 Get this Kit Now for Only $37!
What can you do with the forms in this kit?
Use them in your own coaching business to help you deal with those difficult conversations professionally.
If you teach business owners how to become coaches, then include some of these in a bundle with your own program. It's ok. We don't mind.
Create some training about how to become a better, happier coach and bundle these forms as an upsell to your program.