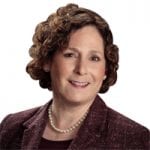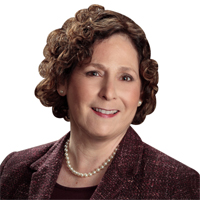 I LOVE Coach Glue!!! Let me count the ways….

1) I learn so much just reading through the materials. I even have the release dates for the new monthly content seared into my brain.

2) It saves me TONS of time as I don't have to research topics that my audience wants to learn  more about.

3) I've run a monthly training and group coaching program, for three years, with Coach Glue content as either the inspiration, the main content, or the bonus. YEAH Coach Glue!!!! OH and

4) Some of my private coaching clients are Coach Glue members too so I'm showing them how to create a monthly program (to generate monthly income) based on the Coach Glue content, for their clients.

Hmmm, maybe I should run for president of the Coach Glue Fan Club!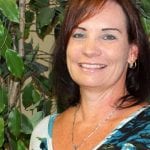 I am new to CoachGlue and just starting my coaching business.  When I first explored CoachGlue's material my first thought was, "WOW, finally exactly what I have been searching for!!"

CoachGlue's VIP program made me an expert overnight and it is exactly what I needed to bring my business into overdrive. I can't wait to start putting it all to use this year. Because of CoachGlue I will be able to have a monthly subscription service, host webinars, and group coaching calls immediately. All because I don't have to spend the hundreds of hours it would take to create all this content.

Thank you CoachGlue for making such wonderful material that I can use to teach my clients and move them forward in their businesses and careers. Making dreams come true one person at a time.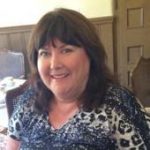 My business would not be where it is today without the high quality content I receive from Coach Glue. I've repurposed it into blog posts, articles, short reports, podcast topics, online courses, webinar trainings, live presentations, articles for print publications, and content for my many niche sites.

And their client care is second to none. They make me feel as if we are all working together to serve the people we do business with online.

I love Nicole and Melissa and the entire Coach Glue team!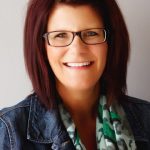 THANK YOU! Coach Glue has up leveled my success coaching business. I have confidence that I have added resources to help my clients reach their goals and systems in place to reach my goals.

In the process of building a membership site, access to these materials eases the pressure that along with my own content I will have fresh content to add when needed.

Thank you again for such awesome materials.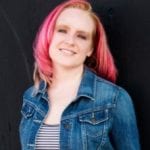 I'm pretty sure you have changed my life. I am constantly searching for the right forms and worksheets to really clarify what I want and need to be doing in my business. The New Client Kit has given me every piece of the puzzle and then some. I am overjoyed at how easy you have made this! Thank you so much!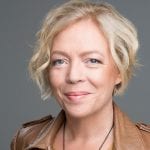 The VIP program contains a wealth of really useful material .

It is helping me in my coaching business, and I am learning about strategies and techniques that I in turn can teach my clients.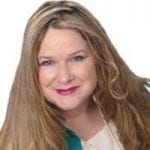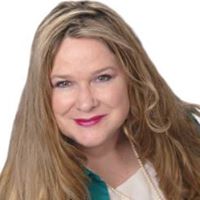 The amount of time I save crafting components for my memberships sites and/or opt-ins for my website is an immense value. Now I only need add my special take on things, update to my brand colors, and I have some content or training that's perfect. What used to take two days now takes an hour or so (and that's only when I add a lot of my own material).

I never want to be without CoachGlue!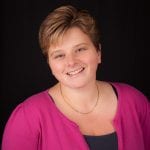 As a Business Coach and as a specialist VA Coach and Mentor, the materials of the VIP programme are great to start creating bespoke courses and programmes for the Coaches and VAs I serve.

The materials are clear, concise but totally relevant.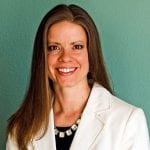 Coach Glue provides amazing, high-quality content. Shhhh….It's been one of my secret weapons over the past few years. I'm not sure I want too many people to find out about it. Here are just a few way I have personally used Coach Glue's content in my business:

Subscriber Gifts. I love surprising my e-mail subscribers with free gifts. Using content from Coach Glue allows me to create a high-quality gifts without starting from scratch.

Product Bonuses. Adding value to my trainings and group coaching programs is important to me. By using content from Coach Glue, I'm able to add related bonuses to my training to increase the value to my clients.

Continuing Education. Sometimes I buy their packages to simply go through the training myself and continue to learn.

Both Nicole and Melissa are committed to providing great content and it shows. I highly recommend Coach Glue!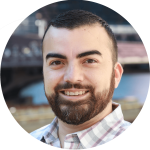 The Coach Glue VIP program has been an incredible resource for me, my business and my leads and clients. Before being a VIP member, I often ran into roadblocks knowing what additional content and tools I should create for the people I serve, but now the ideas and tools come to me so I can turn them into my very own valuable resources. I've used the program to add value to existing offers, create lead magnets to turn visitors into prospects, and also to learn from as I continue refining my own business.

Start from scratch? WHY if Coach Glue gets you so close to the finish line, you can start getting results in days, if not hours.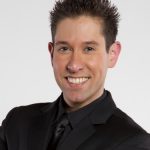 I have been a long term client of "coach glue" for several years for a few reasons.

1. The content is so well put together, Nicole & Melissa do a fabulous job with EVERYTHING they put out.
2. As a marketer & a business coach – they do all of the "heavy lifting" and allow me to put 110% focus on my marketing and my clients!
3. Every single month there is fresh content – great new tools and incredible strategies that I can immediately use for my clients.

Without a doubt, Coach Glue helps keep my clients STUCK ON ME! Thanks ladies!!!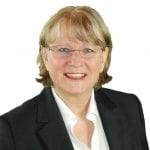 I have used Coach Glue content to write a book about Google+ Hangout Marketing. I make money from the sale of the book and also bundle it with Google+ Hangout Marketing Training.

I had said I would do a book for over 10 years and Coach Glue's content got it done…which then attracted Kevin Harrington of the Shark Tank and Loral Langemeier of The Secret & Millionaire Maker that wrote a book with me that is now a best seller. So I am a best selling author. Thank You, Thank You, Thank You Coach Glue!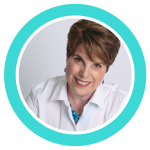 I was a huge skeptic of the idea of done-for-you content, but was at a point that I was working too hard for too little output and needed to make a change. Plus, I thought, there was no way that I could customize the content well-enough to work in my voice, style and for my audience (which is rather unique).

After buying into a couple of stand-alone offers, I realized that I was not only wrong about done-for-you content, but that I was needed to make the investment in me and the VIP Program.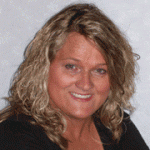 I would be totally lost without Melissa and Nicole's help. CoachGlue had allowed me to expand my current product offering to include an amazing 8-week business school. Without them this adventure would not have happened. AGAIN, without them, I would LITERALLY have to go out of business.

I have actually been a part of Melissa's tribe since her "sweetie" days. So I know firsthand that everything she puts out is definitely worthwhile and the quality is superb. This is why after all these years, I continue to follow her. I would like to say PLEEEEESE, do not stop what you are doing….I love making money…lol!

Thank You!
Want your success story featured here?
We want to give you the opportunity to be famous on our "What Awesome Coaches Say about CoachGlue" page.
So, if you use CoachGlue products and are making money with them, contact us with the following and we'll show you off on our pretty new site.
1. Name, Title, URL
2. How you have used CoachGlue products to make money.
3. Something else awesome about us if you'd love to gush. (We don't mind one bit.)
We appreciate you so much!!