Use Our Content to Create a List Building Freebie, Mini Digital Product, or Create a Training Library for Your Members and Clients
We know you're busy running your business and having a life, so we've made it easy for you to grow your list, develop mini low-cost products, and create a training library for your members and clients (free or paid).
Each package includes a planner that you have permission to edit, put your business logo and name on, and sell or give away to your clients/customers/members.
Imagine How Fast Your Business Would Grow if You…
Use our content to develop a free gift that you can give away to grow your mailing list and get new clients
Create a mini, low-cost product by recording a video or webinar training and then include it with the workbook and checklist, and sell it to your clients
Boost the value of your monthly group coaching program by creating a training library for your members and clients
Set up a lead page giving away the content and promote your lead page through Facebook ads to grow your mailing list
Ready to save a ton of time + money and grow your business?
Here is What You Get with the "Branding Photo Shoot Planner":
You'll get a step-by-step planner that you can sell to your clients, or add as a bonus to your existing coaching programs.
No more writing content from scratch or paying a ghostwriter hundreds or even thousands of dollars to help you develop your training content.
We've done all the hard work for you, and we've made it super affordable so it's easy on the wallet. Now all you have to do is use it!
The Step-by-Step Planner Covers (24 PAGES):
Step 1: Have a Plan for the Photos
Just because everyone else is having new headshots done doesn't mean you have to. Get clear on why you're doing it and where you'll use the photos before you take one more step.

Exercise: Plan Your Image Usage

Step 2: Know Your Own Brand
You might be surprised how many people show up to a photo shoot with no clear brand strategy. Even the best photographer will fail if you don't give her something to work with.

Exercise: Clarify Your Branding

Step 3: Create a Brand Vision Board
Long before hire your photographer, start collecting inspiration in the form of a Pinterest board or digital folder you can share. Colors, textures, location, layout & style are all fair game when collecting images. Gather up anything that feels like you.

Exercise: Create a Pinterest Board

Step 4: Find a Photographer
Professional photographers all have their own style and specialty, so you may have to research several before you find a few that are a good fit. Prices vary wildly as well, so keep your budget in mind when looking.

Exercise: Research & Interview Potential Photographers

Step 5: Know Exactly What You Want
Photographers typically charge by the package, so when interviewing potential candidates, be prepared to answer questions like number of images, how they'll be used, locations for shooting, whether you'll need hair and makeup services and more.

Exercise: Brainstorm Your Perfect Photo Shoot

Step 6: Plan Your Wardrobe & Location
Choose clothing styles and a location that you're comfortable in and that match your branding and values. Include accessories, and try to include one piece with each outfit that features your brand colors.

Exercise: Get Out the Catalog or Head to the Mall and Find 2 – 3 Signature Outfits

Step 7: You Don't Have to Be In Every Shot
Your brand photos don't all have to include you. Consider using on-brand props for photos you can use when designing your website or other assets.

Exercise: Collect Your Props

Step 8: Schedule Hair & Nails Ahead of Time
The last thing you want is to get a bad haircut the day before your big photo shoot. Leave yourself some time to fix any faux pas that come up.

Exercise: Get Out the Calendar and Start Booking Appointments

Step 9: Take Good Care of Yourself
You won't look your best on the big day if you only slept 3 hours and spent the weekend at your sister's wedding. Plan well, and be good to yourself in the days leading up to your shoot.

Exercise: Build Good Self-Care Habits Into Your Routine Now

Step 10: Start Planning Your Next Shoot
You can never have enough brand photos, and you'll learn something from every shoot, so start making notes now about what worked and what didn't, and what you want to be sure to include next time.

Exercise: The Post-Shoot Breakdown
Your clients will LOVE having this planner they can download or print off.
Download this Planner Now for Only $47!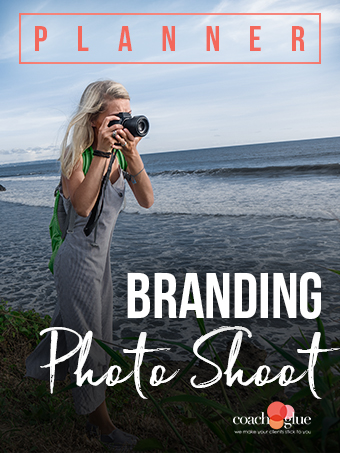 Take a Peek at the Fabulous Content You'll Get in this Step-by-Step Planner:
Planner

5 Blog Posts to Promote the Planner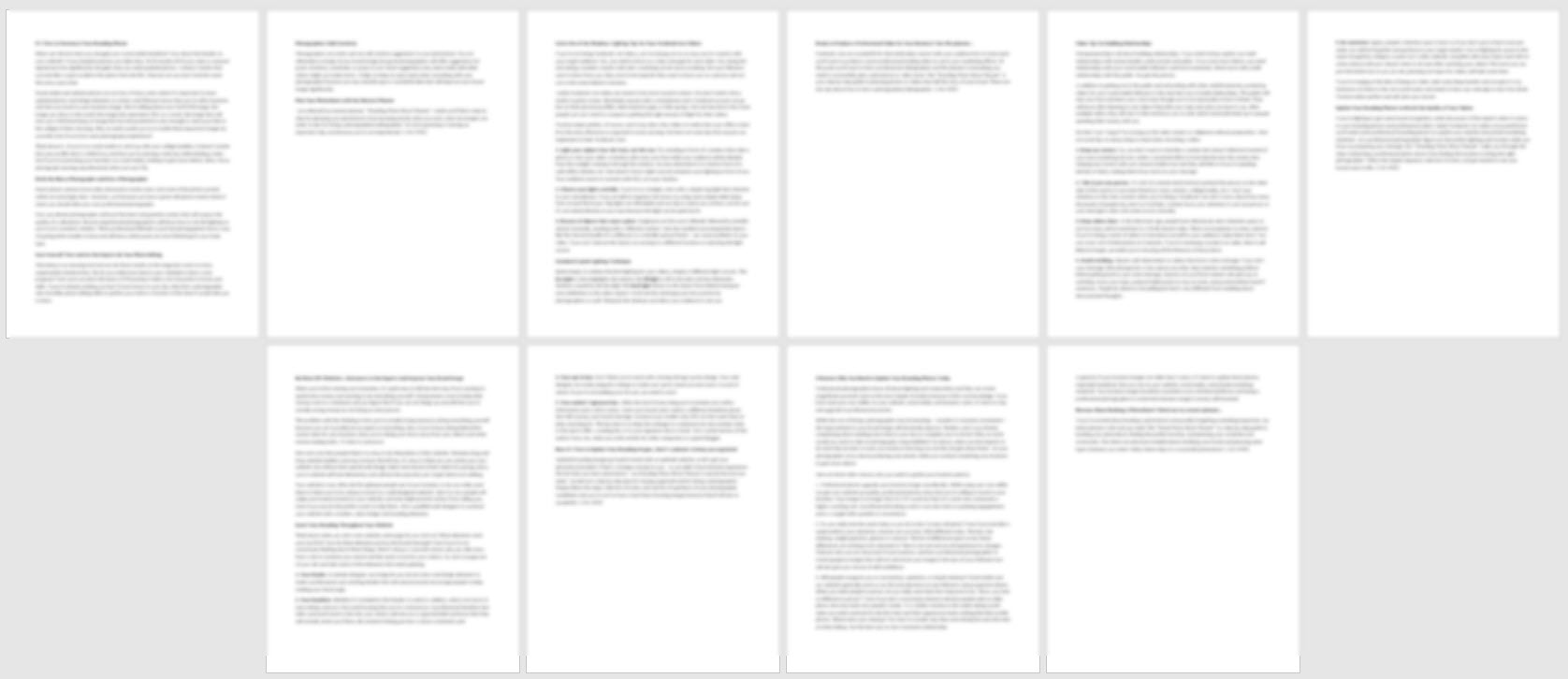 Download this Planner Now for Only $47!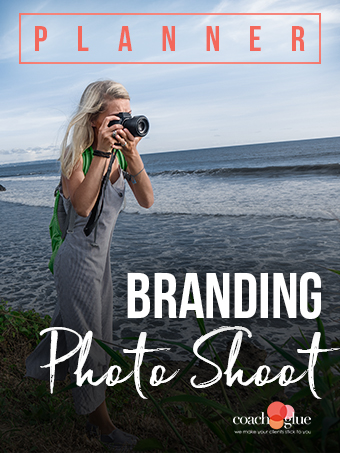 What can you do with this planner?
Here are 7 ideas to get you started…
Use it to plan your own branding photo shoot.
After you've used the planner, put together a case study based on your own results and sell your system as a workshop or e-course or webinar.
Create an opt-in from a portion of this planner to grow your lists.
Gather experts and host a telesummit about branding and use this planner as one of your upsells.
Offer this planner and a quick tutorial video as a bonus when people purchase your favorite branding course through your affiliate link.
Design a 7 day challenge around this planner (or an 8 week e-course) walking your audience through each step with a video, audio, or guest expert interview.
Work through this planner with your clients to help them plan their branding photo shoot. Once it's planned offer them a package where you'll implement it for them (or have your team implement it).
Remember, you get this in .doc format and you can add to the planner, edit it, remove or replace portions, customize it, monetize it, feature your own programs or your favorite products, or just use it as it is.
We can't wait to see what YOU do with the material.