What's the best way to determine if someone is the right fit for a coaching package, mastermind program or paid product? It's a discovery call, of course!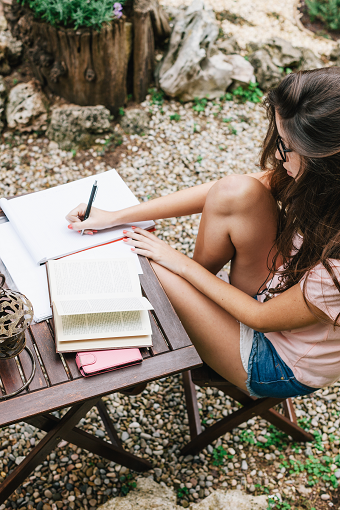 We've all heard about them. Some of us even dread doing them. But the truth is, discovery calls are hands down the best (and fastest) way to get to know a potential client.
As a coach, you would be doing your clients a disservice if you didn't do a discovery call before working with them. Why? You want to make sure you're the right coach for them and that your offers are the solutions they need before they invest.
You're not about to waste anyone's time or money.
The discovery call is a valuable, and essential, part of the sales process. So we get why you'd want to make sure your coaching clients have discovery call processes in place in THEIR own businesses as well.
With this planner, you can teach your own clients how to easily create and map out their discovery call process in as little as one weekend!
Introducing Our Done-for-You "

Map Out Your Discovery Call Process in a Weekend!

" Planner that You Can Sell as a Product or Challenge, Add to Your Membership Site, Or Create a VIP Day Around!
No more writing content from scratch or paying a ghostwriter hundreds or even thousands of dollars to help you develop your training content.
We've done all the hard work for you, and we've made it super affordable so it's easy on the wallet.
How Cool Would it Be if You Ran a Challenge in Your Facebook Group and Based Each Day's Training on One Step from this Planner…And Then Funneled People into Your Higher End Courses and Programs?
But you know what's really awesome?
You can charge people to join your challenge!
Not only will they get access to the private Facebook group and your daily trainings – but you can give everyone who signs up a copy of this planner!
And because YOU get this planner in doc format, you can completely customize it to your business. Brand it with your colors and logo, add in your website information and offers, tweak the content to add examples, additional information, and more. 
Then simply save it as a PDF and load it up to your shopping cart or members area!
The Step-by-Step Planner Covers (22 PAGES):
Step 1: Build an Enticing Freebie to Drive Client Sign-Ups
Lead magnets are an important part of your marketing process and should not be ignored. As the name implies, these free offers attract leads to your website and to your sales funnel.

Exercise: Brainstorm ideas for your lead magnet which are tied-in to your paid product.
Exercise: Which formats are easiest for you to produce?

Step 2: Pre-Screen to Ensure All Your Prospects are Perfect Fits
If you're panicked at the idea of having to schedule 100 discovery calls, don't worry. You still have some qualifying to do.

Exercise: Determine your ideal client and create your pre-screening form.

Step 3: Create a Call Rubric That Puts You in the Driver's Seat
A discovery call needs to be guided and structured, not a "pick your brain" session with 15 minutes of small talk before you dive into the topic at hand. You have a LOT to go over and this is work time, so treat it as such and be prepared.

Exercise: Create a rubric for your discovery call. Write down answers to common questions or objections.
Exercise: Print out this rubric for each discovery call to keep your prospects' answers organized and to evaluate if they are a "good fit" candidate for your program.
Exercise: Write out your rejection speech for those who are not a good fit for your program.

Step 4: Write an Unforgettable Follow-Up Email Series
You've got people submitting the questionnaires. You see quite a few qualified leads coming through so you're encouraged that your program will fill up quickly. You're having some awesome discovery calls with excited prospects who are excited about your offer. I bet you're forgetting one very important thing: The follow up.

Exercise: Plan your email follow up series.
Exercise: Brainstorm multiple subject lines using strong action words and urgency.

Step 5: Make it Urgent! Set a Timeline for Call Sign-Ups
Your program has a closing deadline but so should your discovery call sign-ups. Even if your screening page is always open, don't advertise that fact or you'll be inundated with questionnaires year round. Instead, tell people that they have X days or hours to sign up before you close the doors for discovery calls.

Exercise: Create a timeline calendar for when you will close out discovery calls and when you'll close the program.

Step 6: Put Your Discovery Call System on Autopilot
For a business to keep growing, it needs a constant flow of prospects looking to become coaching clients or to buy a product. Without prospects, you're always scrounging for leads and sounding desperate while doing so.

Exercise: Investigate how to automate your prospecting and discovery call processes.
Exercise: Plan an email series for each scenario below. Include number of emails in the series, calls to action, deadline reminders, and subject lines.
Your clients will LOVE having this planner they can download or print off.
Take a Peek at this Step-by-Step Planner:

Imagine! If you sold just 2 copies of this planner at $27 each – you'd cover the cost of buying this planner AND everything after that would be profit for you!
Do you think you could sell 2 copies? We know you can!
Download this Planner Now for Only $47!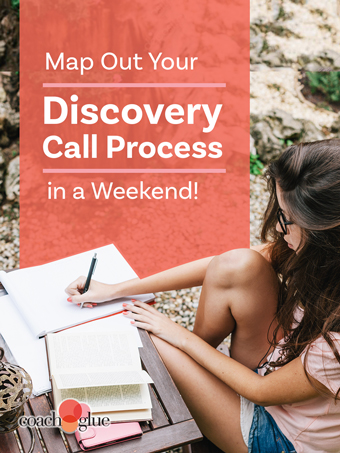 What can you do with this planner?
Here are 7 ideas to get you started…
Use it to plan your own Facebook live videos – you could do one livestream for each step the planner.
After you've used the planner, put together a case study based on your own results and sell your system as a workshop or course or webinar.
Create an opt-in from a portion of this planner to grow your lists.
Gather experts and host a webinar on this topic and use this planner as one of your upsells.
Offer this planner and a quick tutorial video as a bonus when people purchase your coaching package.
Design a 7-day challenge around this planner walking your audience through each step with a video, audio, or guest expert interview.
Work through this planner with your clients to help them plan their own mastermind program. Once it's planned offer them a package where you'll implement it for them (or have your team implement it).
Remember, you get this in .doc format and you can add to the planner, edit it, remove or replace portions, customize it, monetize it, feature your own programs or your favorite products, or just use it as it is.
We can't wait to see what YOU do with the material.