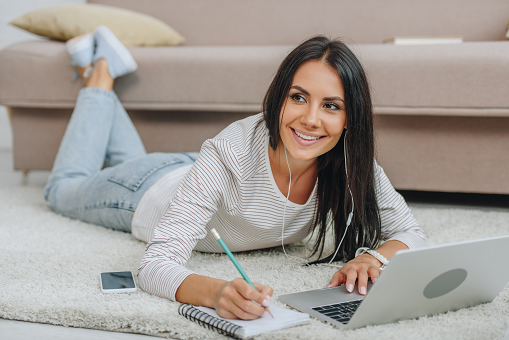 Introducing Our Done-for-You "Create Your Lead-Getting Funnel For Facebook Ads in a Weekend!" Planner that You Can Sell as a Product or Challenge, Add to Your Membership Site, Or Create a VIP Day Around!
No more writing content from scratch or paying a ghostwriter hundreds or even thousands of dollars to help you develop your training content.
We've done all the hard work for you, and we've made it super affordable so it's easy on the wallet.
How Cool Would it Be if You Ran a Challenge in Your Facebook Group and Based Each Day's Training on One Step from this Planner…And Then Funneled People into Your Higher End Courses and Programs?
But you know what's really awesome?
You can charge people to join your challenge!
Not only will they get access to the private Facebook group and your daily trainings – but you can give everyone who signs up a copy of this planner!
And because YOU get this planner in doc format, you can completely customize it to your business. Brand it with your colors and logo, add in your website information and offers, tweak the content to add examples, additional information, and more. 
Then simply save it as a PDF and load it up to your shopping cart or members area!
The Step-by-Step Planner Covers (23 PAGES):
Step 1: Pick a Fan-Favorite, Totally Timeless Offering to Promote


Since you'll be spending hard-earned money on ads, choose an offering that's a proven winner for you. Put your effort into something that's been profitable in the past, something that you've received great feedback and testimonials on. 

 

Exercise: Take an inventory of your current product offers. Then choose a product to be the feature of your funnel.
Exercise: Conduct some market research on Facebook before paying for ads.

Step 2: Craft a Freebie Your Clients Can't Ignore


Your freebie serves two main purposes. First, it creates a value exchange: They give you their email address, and perhaps their name if you ask for that, and you give them this cool and interesting product that's going to help them. Second, it gives you the chance to properly introduce yourself to this new subscriber by continuing correspondence in your email follow up sequence

.

 

Exercise: Create your lead magnet.

Step 3: Plan an Email Series That Will Flood Your Funnel With Prospects


Think about funnels that have worked for you in the past. What can you repeat from those in this one? If this is your first time building a funnel like this, think about things you have subscribed for that had an email follow up series you enjoyed reading. What lessons can you learn from those to implement in your own funnel? (Work smarter, not harder!) 

Exercise: Choose your target market and overall strategy.
Exercise: Plan your landing page.

Step 4: Optimize Those Newbie Signups With a Tempting Tripwire


Create a special low cost offer that new customers will see immediately after they sign up for the freebie from your Facebook ad to use as your tripwire. This should be an existing product or offering, related to the freebie and paid offering topic.

Exercise: Create your tripwire offer (aka one time offer or OTO)

Step 5: Write an Email Series That Converts Curious Browsers Into Loyal Clients


The email follow up series you send creates the breadcrumb trail leading from your Facebook ad and the freebie you gave them to your larger offer. You want to give plenty of value here, make sure they're getting all the benefits your freebie offered them, address the most frequently asked questions, all while showing them how you can solve the pain or problem they're having with your larger offering

.

 

Exercise: Plan follow up emails to build relationships but to also promote your paid offer.

Step 6: Build Click-Magnet Facebook Ads


With Facebook, images matter more than copy so you want to pick an AMAZING visual. The same is probably doubly true for Instagram, so really focus on this if you decide to run the ad campaign on both platforms at the same time, which you easily can do just by checking a box to include Instagram during the ad set up.

Exercise: Search for impressive stock photos.
Exercise: Plan our your Facebook ad.

Step 7: Set a Budget That Gets Your Mindblowing ROI


Ad spending can get away from you fast if you don't have a campaign budget. Start with an amount in mind that you're willing to spend on the campaign. You can always add more funds to the campaign and increase the budget when you see a particular ad performing well, but the only way to get money back is via profits earned

. 

Exercise: Create an ad budget based on how much you want to earn with this campaign.

Step 8: Pick The Best Possible Strategy For Your FB Ads


Facebook offers a lot of targeting and segmenting choices to choose from. Narrowing down your audience means that the right people see your offer with a better chance of getting the conversion you want.

 

Exercise: Determine the demographics you want to target for this campaign. Be specific.
Exercise: Research ad alternatives and budgets o reach more people.

Step 9: Timing is Everything … So When Will You Run Your Campaign?


Don't make the mistake of just running this funnel any old time. Make sure the timing is right before you finalize and start your ad campaign.

 

Exercise: Pick + choose your content + promotions to fill in your editorial calendar. Schedule your ad campaign around these releases.
Exercise: Schedule your advertising campaign along with other promotions.

Step 10: Win Even Bigger in Round Two


As with any campaign, you want to track your results and adjust as needed to get the best results. Plan to monitor and track the results of everything along the way: from the ads themselves, the tripwire offer, the funnel itself, the email opens, the unsubscribes that happen and where they happen, all the way to the conversions on the main offering.

 

Exercise: Track your ad's results.
Your clients will LOVE having this planner they can download or print off.
Take a Peek at this Step-by-Step Planner:

Imagine! If you sold just 2 copies of this planner at $27 each – you'd cover the cost of buying this planner AND everything after that would be profit for you!
Do you think you could sell 2 copies? We know you can!
Download this Planner Now for Only $47!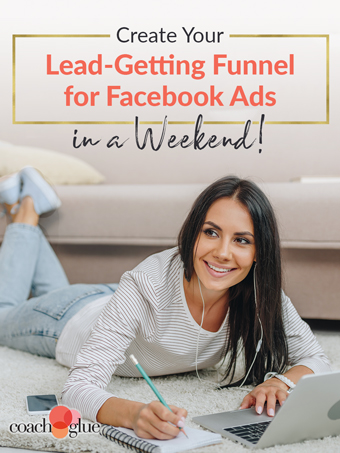 What can you do with this planner?
Here are 7 ideas to get you started…
Use it to plan your own Facebook live videos – you could do one livestream for each step the planner.
After you've used the planner, put together a case study based on your own results and sell your system as a workshop or course or webinar.
Create an opt-in from a portion of this planner to grow your lists.
Gather experts and host a webinar on this topic and use this planner as one of your upsells.
Offer this planner and a quick tutorial video as a bonus when people purchase your coaching or strategy package.
Design a 7-day challenge around this planner walking your audience through each step with a video, audio, or guest expert interview.
Work through this planner with your clients to help them plan their own mastermind program. Once it's planned offer them a package where you'll implement it for them (or have your team implement it).
Remember, you get this in .doc format and you can add to the planner, edit it, remove or replace portions, customize it, monetize it, feature your own programs or your favorite products, or just use it as it is.
We can't wait to see what YOU do with the material.