What could becoming a published author do for your business? The answer is, it could do SO, SO MUCH!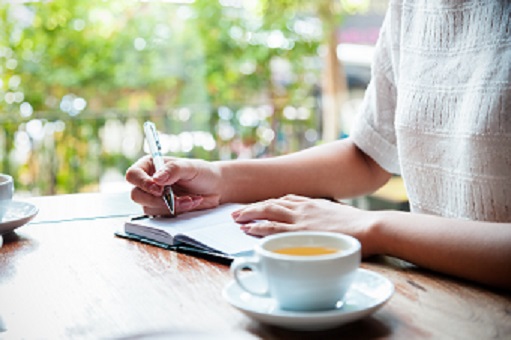 Whether you're an established business or just starting out, there's something to be said about adding the title of "published author" to your resume.
Writing and publishing a book can increase credibility, bring more opportunities, clients and income!
Sounds great doesn't it? But first, you have to get that book written!
Luckily, it's not as hard as it seems. In fact, it's more about using what you have than actually writing more content!
Imagine coaching your clients through taking their EXISTING content and using it to create that book they've been dreaming of. The best part, they can have an amazing book draft in their hands in as little as a weekend. How great would it feel to help your clients see that type of progress in as little as 2 days?!
With this planner, you confidently help your clients write that book they've been wanting to publish!
Introducing Our Done-for-You "How to Repurpose Your Content into a Book in a Weekend" Planner that You Can Sell as a Product or Challenge, Add to Your Membership Site, Or Create a VIP Day Around!
No more writing content from scratch or paying a ghostwriter hundreds or even thousands of dollars to help you develop your training content.
We've done all the hard work for you, and we've made it super affordable so it's easy on the wallet.
How Cool Would it Be if You Ran a Challenge in Your Facebook Group and Based Each Day's Training on One Step from this Planner…And Then Funneled People into Your Higher End Courses and Programs?
But you know what's really awesome?
You can charge people to join your challenge!
Not only will they get access to the private Facebook group and your daily trainings – but you can give everyone who signs up a copy of this planner!
And because YOU get this planner in doc format, you can completely customize it to your business. Brand it with your colors and logo, add in your website information and offers, tweak the content to add examples, additional information, and more. 
Then simply save it as a PDF and load it up to your shopping cart or members area!
The Step-by-Step Planner Covers (26 PAGES):
Step 1: Pinpoint the Perfect Topic to Showcase Your Genius
You've spent years following your passion, studying your chosen field, working with clients, and showcasing your genius. One impressive way to expand your circle of influence even more is to become a published author.


Exercise: Brainstorm book ideas.
Exercise: Research your topic ideas. Are there other books on that topic? Are there TOO many books about your topic?

Step 2: Curate Your Best Content


Once you've decided on your topic, you do NOT have to gather up the courage to sit at a blank computer screen awaiting inspiration to write you first word. Why not, you ask? Because you've already written that first word! Most likely you've written many thousands of words on your chosen topic in the form of blog posts, videos, audio interviews, and more

.

 

Exercise: Organize your list of published content that relates to this book topic.
Exercise: Choose a way to organize your book information.

Step 3: Craft a Title They Can't Ignore


In the world of Amazon – and book publishing in general – your book title must grab the reader's attention. Contrary to the old adage, "You can't judge a book by its cover," readers do exactly that: They create a split-second opinion about a book based on its title and its cover. If it doesn't grab them within 3 seconds of viewing, they've already scrolled to the next page.

Exercise: Brainstorm some ideas for your book title.

Step 4: Create Clarity with a Solid Outline


Why use an outline for your book? You'll avoid going off on tangents or adding in extra topics that don't truly relate to the main premise of your book. Your readers are expecting certain information based on your title, so it's time to deliver that info in a concise, easy-to-understand manner. Creating an outline first – and then following it – will allow you to write more quickly because you already know what topics to include.

Exercise: Create your book's outline. Add the content links to each chapter they belong in.
Exercise: Plan out your "special" pages and work them into the master outline. Decide who you will ask to write some of these pages.

Step 5: Weave Your Content into a Killer First Draft


Just because you're planning your book in a weekend doesn't mean you'll have a finished draft ready to publish in a weekend. If you want to have a bestseller that readers rave about, you need to put in a significant amount of time writing your draft and weaving your curated content within

.

 

Exercise: Import your curated copy into your chosen writing tool. Read through each chapter as you go along and take notes about any "holes" you will need to fill in, either with other curated content or by writing original material.

Step 6: Slide Your Words of Wisdom into a Sleek Layout


Now that your manuscript is just the way you like it, it's time to format your book. A simple Word document without embellishments is plain boring but adding in too many design elements can make readability nearly impossible. Amp up the interest factor by creating a unique layout with some of your branding colors or other elements worked into the design.

Exercise: Brainstorm some book cover ideas. What do YOU want to convey in the design?
Exercise: Create a pros/cons list to help you decide if you will hire a designer or do the interior/cover layout yourself.

Step 7: Gather Feedback From Trusted Friends


Asking for objective input from outside sources may seem like an extra step in the publishing process but it's a necessary one. When authors are SO close to their books, sometimes they miss simple mistakes, such as misspellings or grammatical errors. Some mistakes are more visible or prominent, which can hurt your credibility instead of building it up

. 

Exercise: Who are your trusted associates you can ask to preview your book and offer feedback?
Exercise: Research copy editors and proofreaders who can give a professional opinion about your finished manuscript.

Step 8: Get Excited to Send Your Book Out Into the World!


At this point you're just about ready to launch your book…how exciting! Now is the time to start building buzz about your book (if you haven't started already) because you definitely don't want to have boxes of books sitting in your office with nowhere to go. Nor do you want your eBook to sit looking pretty on Amazon without a single sale.

 

Exercise: Decide how you will publish your book and review those guidelines.
Exercise: Plan your marketing campaign for your book launch.
Exercise: Plan a virtual book tour.
Your clients will LOVE having this planner they can download or print off.
Take a Peek at this Step-by-Step Planner: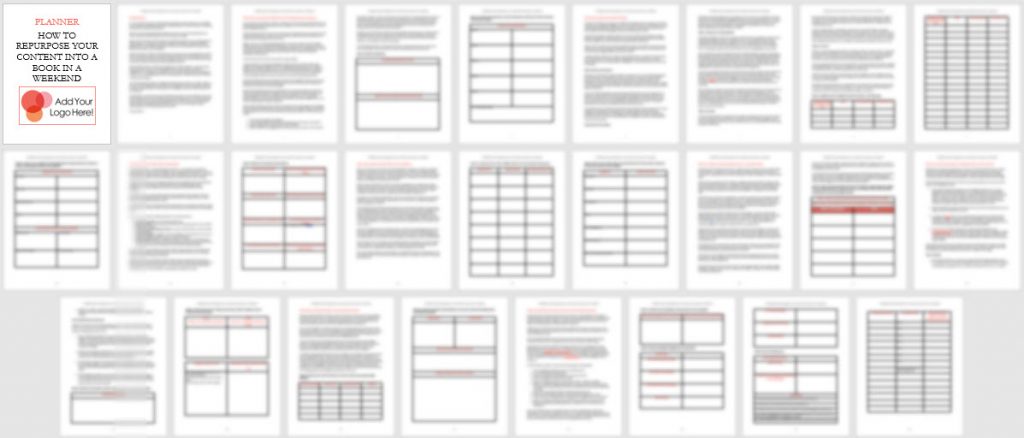 Imagine! If you sold just 2 copies of this planner at $27 each – you'd cover the cost of buying this planner AND everything after that would be profit for you!
Do you think you could sell 2 copies? We know you can!
Download this Planner Now for Only $47!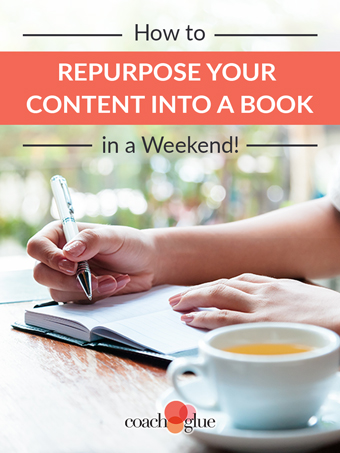 What can you do with this planner?
Here are 7 ideas to get you started…
Use it to plan your own Facebook live videos – you could do one livestream for each step the planner.
After you've used the planner, put together a case study based on your own results and sell your system as a workshop or course or webinar.
Create an opt-in from a portion of this planner to grow your lists.
Gather experts and host a webinar on this topic and use this planner as one of your upsells.
Offer this planner and a quick tutorial video as a bonus when people purchase your coaching package.
Design a 7-day challenge around this planner walking your audience through each step with a video, audio, or guest expert interview.
Work through this planner with your clients to help them plan their own mastermind program. Once it's planned offer them a package where you'll implement it for them (or have your team implement it).
Remember, you get this in .doc format and you can add to the planner, edit it, remove or replace portions, customize it, monetize it, feature your own programs or your favorite products, or just use it as it is.
We can't wait to see what YOU do with the material.