What's a great way to show off expertise and industry authority? By booking media appearances and speaking gigs, that's what!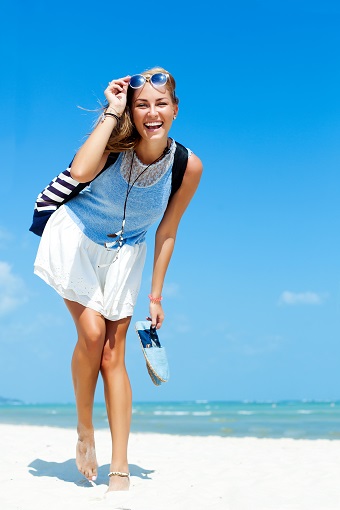 When you have a great message that needs to get in the world, one of the best ways to spread that message is by booking media appearances and speaking engagements.
Now, we know what you're thinking.
How?
Where does one even start to book these things?
The first step is getting together an awesome media kit. A media kit does the heavy lifting when it comes to introductions. It shows off accomplishments, past appearances and more.
Now, imagine being the coach who helps clients build their media kit and book speaking gigs.
Imagine the GROWTH your clients would experience in a short amount of time.  
Sounds great, doesn't it?
It all starts with creating an amazing media kit your clients can't wait to show off!
Introducing Our Done-for-You "Show Off! Create your Rock Star Media Kit in a Weekend

"

 Planner that You Can Sell as a Product or Challenge, Add to Your Membership Site, Or Create a VIP Day Around!
No more writing content from scratch or paying a ghostwriter hundreds or even thousands of dollars to help you develop your training content.
We've done all the hard work for you, and we've made it super affordable so it's easy on the wallet.
How Cool Would it Be if You Ran a Challenge in Your Facebook Group and Based Each Day's Training on One Step from this Planner…And Then Funneled People into Your Higher End Courses and Programs?
But you know what's really awesome?
You can charge people to join your challenge!
Not only will they get access to the private Facebook group and your daily trainings – but you can give everyone who signs up a copy of this planner!
And because YOU get this planner in doc format, you can completely customize it to your business. Brand it with your colors and logo, add in your website information and offers, tweak the content to add examples, additional information, and more. 
Then simply save it as a PDF and load it up to your shopping cart or members area!
The Step-by-Step Planner Covers (22 PAGES):
Step 1: Craft a Magnetic + Polished Professional Bio


When selling your products, services, and expertise to others, there is nothing more important than having a magnetic and polished professional biography. This is the first impression many people will have of you, so it must be honest and accurate. A professional bio should include some specific things that if you fail to include, will render it ineffective.

 

Exercise: Draft a short, swipeable (and easy-to-understand) professional bio.
Exercise: Draft a longer bio using the formulas below. Add more information to your short bio to create a more compelling story. These longer bios can be used by podcasters and other media personnel.

Step 2: Provide a Scintillating Snapshot of Your Products and Services


In this stage in your media kit, you will want to begin showcasing what you can offer to your audience. This takes a specific strategy in order to properly target your ideal client base. Use this opportunity to elaborate on your services and how your programs can benefit your audience.

Exercise: List ALL your current services + products in bullet-point format. Don't forget to include content you provide, too, including the names of your book(s) & podcast(s).

Step 3: Gather and Flaunt Your Showstopping Stats


While media kits showcase many aspects of your brand, they also help your audience soak up important data. Media kits allow you a means to show your audience why you are the person they need, whether it be for an interview, a project, or a collaboration. This is the time to build credibility and trustworthiness with your audience, focusing on your credentials and statistics. When honing in on this aspect of your media kit, there are some questions you will want to ask yourself.

Exercise: Gather the statistics you want to flaunt in your media kit … or ask your VA to help.

Step 4: Showcase Social Proof and Media Mentions


Your media kit shows that your business is one worth writing about, and establishing credibility is key for your success. In effect, you're proving your worth, and media mentions demonstrate your growing clout in the industry. Here are some of the elements you'll want to include in your Rockstar Media Kit.

Exercise: Create a list of all your previous podcast interviews, guest blog posts, print features, summits, TV shows, radio, and even the stages you've spoken on.
Exercise: Create a "Media Bank" board in Trello or in a spreadsheet where you include the media's name, logo, publication date and link for each mention. Follow the samples below.
Exercise: Reach out to past clients for updated testimonials. Choose 2-3 of your tastiest testimonials to include in your kit.

Step 5: Add in High-Quality Images


Putting together your Rockstar Media Kit isn't just about facts and text. Graphical elements are a cornerstone of any successful media kit, and it's an area where you'll want to rely on expert help. Here are a few tips for making the most of your images.   

Exercise: Upload the following assets to a filesharing service like Dropbox and then link to them within your media kit.

Step 6: Create a Killer Call to Action  


Although creating a Rockstar Media Kit involves quite a few steps, it's important to remember the ultimate goal: To gain attention and land new clients. Although each element is important, they all need to work toward the goal of getting potential clients to make contact or a purchase. Your call to action, in particular, is the means through which you convert interest into action.

Exercise: Write out some simple CTAs.

Step 7: Get Creative! Design Your Kit With Canva   


A powerful media kit is much more than just typing your information onto a page. It requires the use of creative design elements that are visually appealing to your audience. Take your text and other elements and transform them into a customized media kit that fits your unique brand

. 

Exercise: Schedule time to familiarize yourself with Canva. Customize a pre-made template & then save it as a PDF. Customize it so it matches your brand colors, fonts, logo, etc.
Exercise: If you decide to outsource this task, research possible contractors and interview them.

Step 8: Set Up a Simple System to Keep Your Kit Fresh 


You have just finished your media kit and you may think that your work is done. However, you would be wrong. Media kits take time and energy to complete, but they also require a commitment to keep them updated. As your brand grows and evolves, so should your media kit. This way, your media kit is properly representing you and your brand at all times.

 

Exercise: Create a recurring monthly task for your VA to track your numbers + stats on every platform you're active on and enter them into a spreadsheet for easy access.
Exercise: Update your media kit template in Canva at least once a quarter.
Your clients will LOVE having this planner they can download or print off.
Take a Peek at this Step-by-Step Planner:

Imagine! If you sold just 2 copies of this planner at $27 each – you'd cover the cost of buying this planner AND everything after that would be profit for you!
Do you think you could sell 2 copies? We know you can!
Download this Planner Now for Only $47!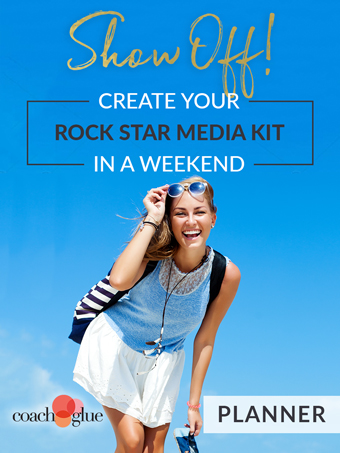 What can you do with this planner?
Here are 7 ideas to get you started…
Use it to plan your own Facebook live videos – you could do one livestream for each step the planner.
After you've used the planner, put together a case study based on your own results and sell your system as a workshop or course or webinar.
Create an opt-in from a portion of this planner to grow your lists.
Gather experts and host a webinar on this topic and use this planner as one of your upsells.
Offer this planner and a quick tutorial video as a bonus when people purchase your coaching package.
Design a 7-day challenge around this planner walking your audience through each step with a video, audio, or guest expert interview.
Work through this planner with your clients to help them plan their own mastermind program. Once it's planned offer them a package where you'll implement it for them (or have your team implement it).
Remember, you get this in .doc format and you can add to the planner, edit it, remove or replace portions, customize it, monetize it, feature your own programs or your favorite products, or just use it as it is.
We can't wait to see what YOU do with the material.