Use Our Content to Create a List Building Freebie, Mini Digital Product, or Create a Training Library for Your Members and Clients
We know you're busy running your business and having a life, so we've made it easy for you to grow your list, develop mini low-cost products, and create a training library for your members and clients (free or paid).
Each package includes a planner that you have permission to edit, put your business logo and name on, and sell or give away to your clients/customers/members.
Imagine How Fast Your Business Would Grow if You…
Use our content to develop a free gift that you can give away to grow your mailing list and get new clients
Create a mini, low-cost product by recording a video or webinar training and then include it with the workbook and checklist, and sell it to your clients
Boost the value of your monthly group coaching program by creating a training library for your members and clients
Set up a lead page giving away the content and promote your lead page through Facebook ads to grow your mailing list
Ready to save a ton of time + money and grow your business?
Here is What You Get with the "30 Day Self-Challenge Planner":
You'll get a step-by-step planner that you can sell to your clients, or add as a bonus to your existing coaching programs.
No more writing content from scratch or paying a ghostwriter hundreds or even thousands of dollars to help you develop your training content.
We've done all the hard work for you, and we've made it super affordable so it's easy on the wallet. Now all you have to do is use it!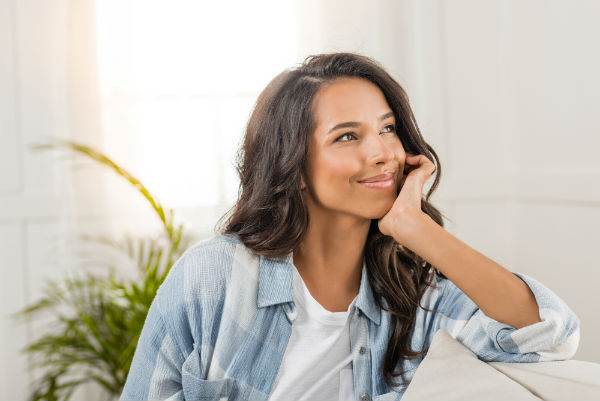 The Step-by-Step Planner Covers (22 PAGES):
Step 1: Be Smart From the Start and Set Yourself Up For Success
Your challenge will be much easier complete successfully if you plan ahead, so follow these steps to ensure you have the time and tools necessary to get the most out of your challenge.

Exercise: Jot down notes about what you need or want to accomplish in a challenge. Choose either a business-related challenge or a personal challenge.
Exercise: Take notes about any equipment you need to purchase before you start a challenge. Decide if you'll use time blocking and how you'll integrate that practice.

Step 2: Consider Stretching Out of Your Comfort Zone
The best (and most profitable) growth takes place outside your comfort zone, so don't be afraid to stretch yourself a bit.

Exercise: Explore challenge ideas that make you sweat when you think about stepping out of your comfort zone.

Step 3: Stay in Your Comfort Zone and Skyrocket
While it's great to step out of your comfort zone, it makes no sense to force yourself to do something you actively hate for 30 days. Use what you know about yourself and how you prefer to work to determine the best challenges for you.

Exercise: What are your favorite business tasks? How can you improve these skills in 30 days?

Step 4: Track + Multiply Your Results
Where will you get the biggest bang for your buck? If you're going to do anything for 30 days straight, make sure you'll massively benefit from it–and that you can quantify those benefits.

Exercise: Use this simple spreadsheet to track your challenge results.

Step 5: Uplevel Your Business by Optimizing You
Consider bettering your life, too, with a workout, clean eating, or self-care challenge.

Exercise: What changes do you need to make to live a healthier lifestyle?

Step 6: Enlist Help From An Accountability Planner
Afraid you won't stick to the rules? Get a coach or friend to hold you accountable so you can enjoy the benefits of finishing your challenge.

Exercise: Choose an accountability partner and tell them about your challenge.
Exercise: Decide what you need from an accountability partner and who is best suited to give that type of support.
Exercise: Brainstorm some rewards for completing the challenge. Also think of some consequences (with your accountability partner) if you do NOT finish the challenge.

Step 7: Challenge Your Tribe To Join You
Everything's more fun when you're with your friends, so go ahead and challenge your community to join along either for free or as a paid program.

Exercise: Do you want to invite your audience to join you in this challenge? How will YOUR challenge be useful to THEM?
Your clients will LOVE having this planner they can download or print off.
Get a Copy of this Planner to Use  for Yourself, or to
Grow Your Mailing List, or to Sell to Your Clients!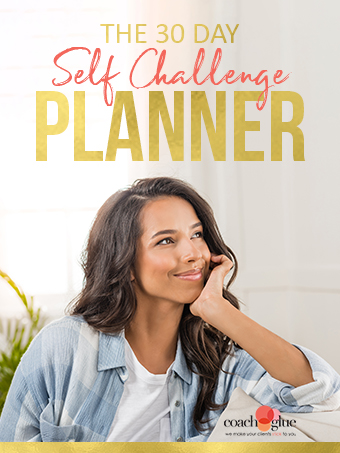 Only $47

Take a Peek at the Fabulous Content You'll Get in this Step-by-Step Planner:
Planner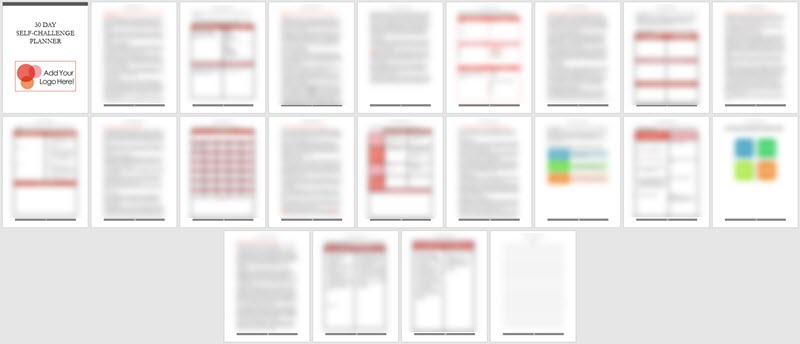 What can you do with this planner?
Here are 7 ideas to get you started…
Use it to plan your own 30 day challenge.
After you've used the planner, put together a case study based on your own results and sell your system as a workshop or e-course or webinar.
Create an opt-in from a portion of this planner to grow your lists.
Gather experts and host a telesummit about challenges and use this planner as one of your upsells.
Offer this planner and a quick tutorial video as a bonus when people purchase your favorite live streaming software through your affiliate link.
Design a 7 day challenge around this planner (or an 8 week e-course) walking your audience through each step with a video, audio, or guest expert interview.
Work through this planner with your clients to help them plan their own 30 day challenge. Once it's planned offer them a package where you'll implement it for them (or have your team implement it).
Remember, you get this in .doc format and you can add to the planner, edit it, remove or replace portions, customize it, monetize it, feature your own programs or your favorite products, or just use it as it is.
We can't wait to see what YOU do with the material.
Get a Copy of this Planner to Use  for Yourself, or to
Grow Your Mailing List, or to Sell to Your Clients!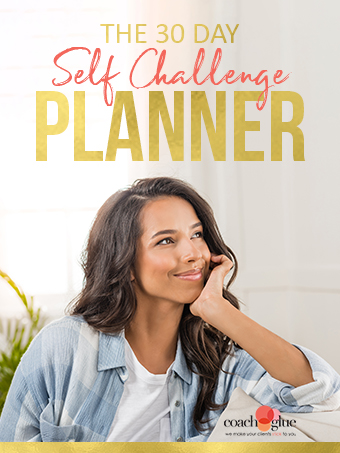 Only $47