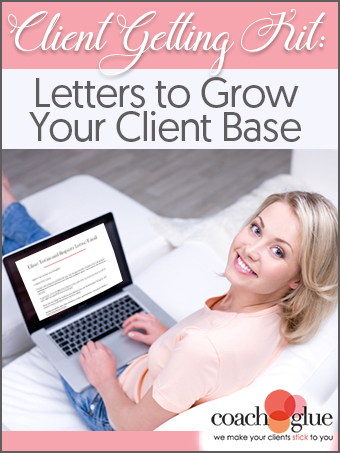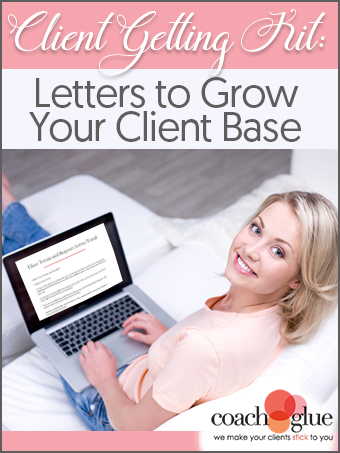 Want to be fully booked this year?
Most business have a natural ebb and flow of clients coming in and clients going out.
But if you're not actively working to keep fresh new leads coming in, you'll be putting yourself in a less than desirable position if your income unexpectedly takes a sharp dive downwards.
Whether your clients have "graduated" from your coaching program, or they no longer need your services for whatever reason – you will want to make sure you have a list of potential clients to pull from when you need to.
Some of the ways you can build that potential client list are:
Following up with people who have shown interest in coaching in the past but who were not ready yet
On-boarding JV partners
Reaching out to past clients who may be ready to come back
Asking for referrals from current and past clients
And much more!
As usual, we make it super easy for you to do with our done-for-you letters/emails that you can use to do all of these things!
These are the 7 Letters You'll Get in this Kit:
You will receive the following 7 documents in .doc version so that you can add your logo and customize them for your own use in working with your clients. Then you or your virtual assistant can send them out when they're needed!
Post Event Potential Client Follow Up Letter/Email/Card. Letter to send to people you connected with at a business event who you feel would be good potential clients.
Post Consultation Call Follow Up Letter/Email. Letter to send to people you spoke with on a free consultation call to sell them into your programs.
JV Program Invitation Letter/Email. Letter to send to potential JV partners inviting them to join your referral program.
Referral Bonus Letter for Existing Coaching Clients. Letter to send to past and current coaching client where they can earn a free coaching call with you for referring a new client who buys a coaching program.
Referral Request Letter/Email. Letter to send to your current clients with a request that they refer new clients to you.
Client Testimonial Request Letter/Email. Letter to send to your current clients asking them to send you a testimonial that you can use on your website and in your marketing materials.
Client Reactivation Letter/Email. Letter to send to your inactive clients to encourage them to sign back up for your services and programs.
Get this Kit Now for Only $27!
Here are a Few Examples of What You'll Get: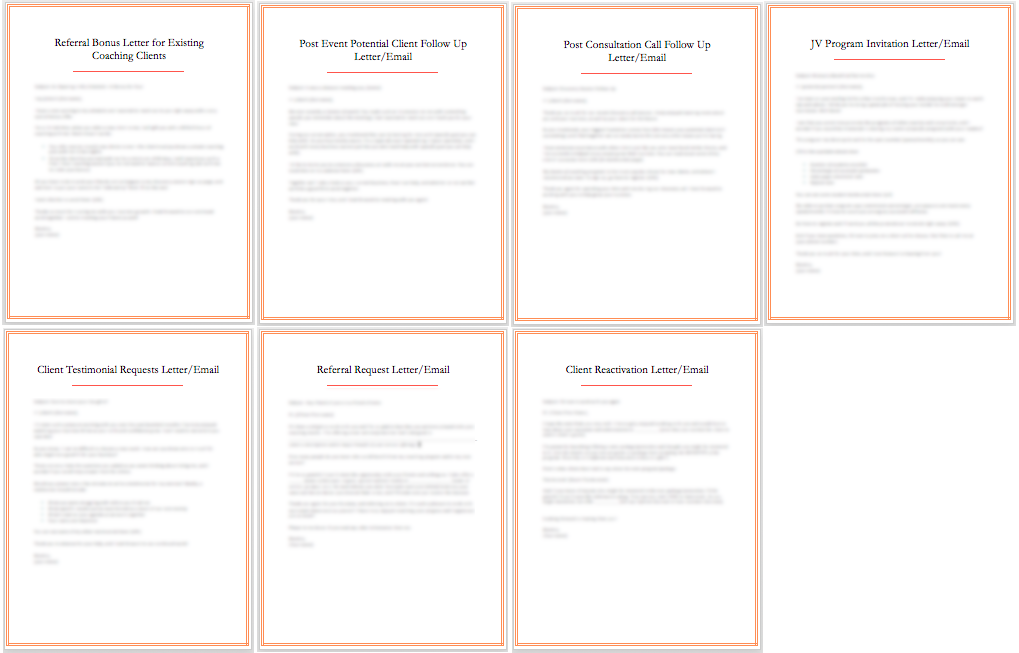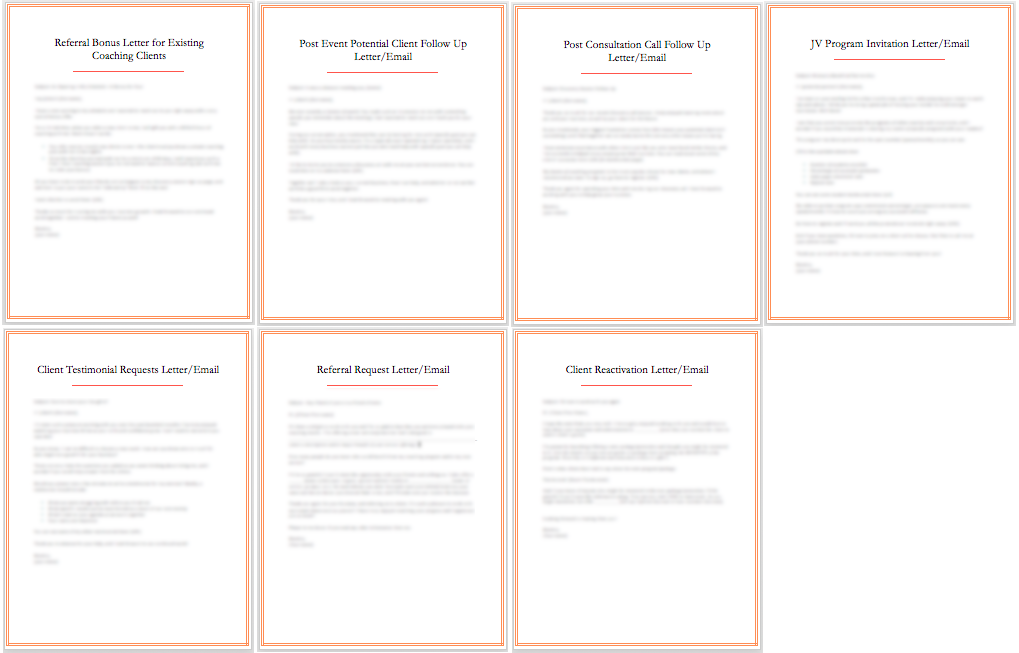 Get this Kit Now for Only $27!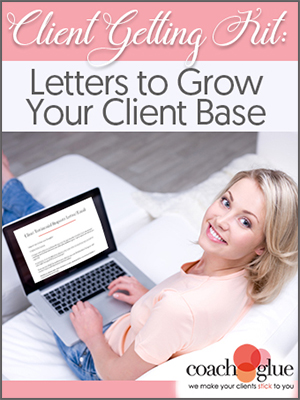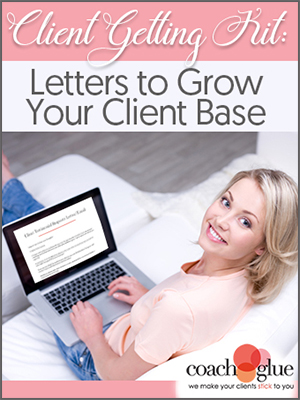 What can you do with the forms in this kit?
Use them in your own coaching business to help you deal with those difficult conversations professionally.
If you teach business owners how to become coaches, then include some of these in a bundle with your own program. It's ok. We don't mind.
Create some training about how to become a better, happier coach and bundle these forms as an upsell to your program.