Busy? Want Marketing Ideas You Can Put to Work in as a Little as 30 Minutes?
We're Giving You a Backstage Pass to Our Own Successful Businesses So You Can Peek Over Our Shoulders While We Show You What We're Doing to Market and Grow All Our Online Ventures!
People hire you to help them do what they can't do on their own, right?
So if marketing and growing your business is a real struggle for you, why wouldn't you hire someone to help you do what you can't do?
And that's where we come in.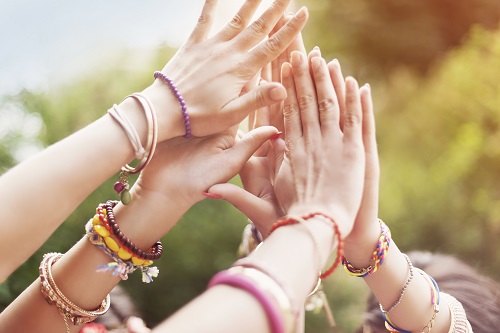 We're rock stars when it comes to marketing and growing a business. 5 years ago we took a fun business idea and quickly turned what was meant to be a little "side project" into a successful business – while working just a few hours (or less) a week!
But get this…we didn't use any fancy marketing tricks or platforms (you know there's a new one every day) to do this. We used time-tested, and in some cases "old-school" methods that anyone can do – even YOU!
We know you want to learn to do what we're doing, which is why we're giving you the opportunity to go behind-the-scenes of our businesses and watch over our shoulders as we show you what we're doing, why we're doing it, and what's working for us.
Plus, we're keeping it simple – hence, the ideas you can put to work in as little as 30 minutes.
Each month, we're going to create a training video where we laser in on one specific marketing method we're using in our own businesses. We'll show you what it is, how and why it works, and how to quickly apply it to your own business.
And the best part, is that you're NOT going to have to pay us thousands of dollars to get access to this insider information (like you would if you hired us to coach with you personally).
We want to get this information into your hands because we know how much of an impact it's going to have on your business, your income, and your time.
You'll get access to a brand new behind-the-scenes video every 15th day of the month!
Excited? Ready to join us in the VIP area backstage?
You'll get INSTANT ACCESS to our first training video TODAY when you sign up.
Here's Our Summer Training Lineup:
As an Income Tweaks member, you'll get access to a brand new training on the 15th business day of every month.
Here's the current lineup of trainings we'll be releasing:
Release Date – June 15th: The Top 5 Embarrassing Mistakes that Cost Us 6-Figures Last Year!
Release Date – July 15th: Uncover the 1 Thing that Results in Empty Bank Accounts!
Release Date – August 17th: How to Discover YOUR Best Way to Double Your Traffic in the Next 30 Days!
And here are the details about this month's training:
June's Training Video is:
"The Top 5 Embarrassing Mistakes that Cost Us 6-Figures Last Year!"
Here's What You'll Learn from this Behind-the-Scenes Video:
How we screwed up our pricing model (and kicked ourselves later)
What we did to confuse our customers and prevented them from buying
Why we were too embarrassed to say "Yes" to opportunities for growth + sales
And more!
Join the Club for Only $47 $27 Month!
Get This Training Instantly & Trainings Just Like this EVERY Month!
What if you were to get five times more people on your lists every time you…What's the value of this lesson? 
wrote a new blog post
participated in a new telesummit
were a guest on a podcast
did a Google Hangout
posted on Social Media
What would that do for YOUR business?
We are both pretty awesome at this stuff and we can't wait to share what's working for us!
Warmly,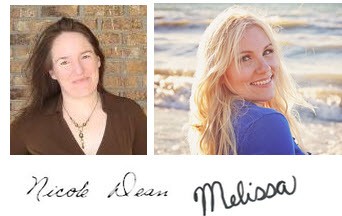 Here's what other smart people are saying about us:


Join the Club for Only $47 $27 Month!
Get This Training Instantly & Trainings Just Like this EVERY Month!