Want to Create an Entire Program on the Topic of Money Mindset?
Get the Done-for-You Money Mindset Bundle and You'll Get Everything You Need to Create an Amazing New Program for Your Clients!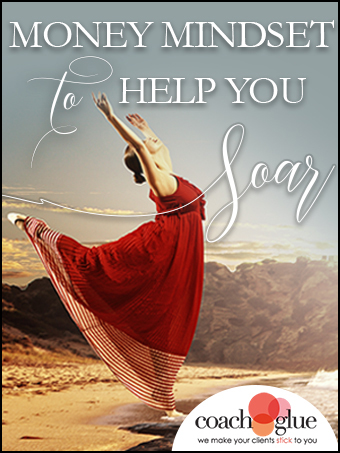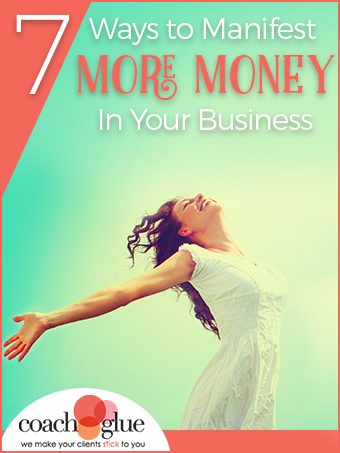 Money Mindset to Help You Soar Workshop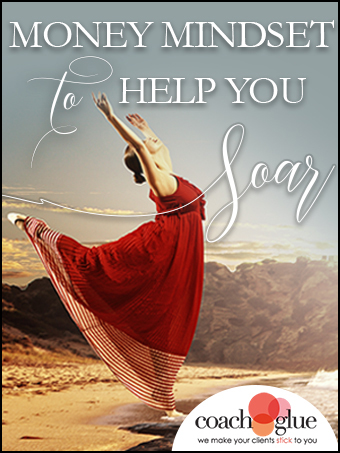 Here's EVERYTHING included in this workshop package: ($297 value)
4 Training Modules (39 pages, 11,050 words)

Module 1: Change Your Money Story
Module 2: Let Go of Money Stress
Module 3: Bust Through Your Money Blocks
Module 4: Love Your Money

4 Fast Action Plan Worksheets & Exercises (26 pages)
4 Program Accelerator Checklists (17 pages)
4 Sets of PowerPoint Slides to Create Your Inspiring Webinars or Videos (99 slides)
Webinar Registration Copy that includes a description and bullet points for your webinar you can copy + paste to your own sign up page.
Webinar Script: Five Money Mindset Steps That Will Transform Your Business and Income (19 pages)
Webinar PowerPoint Slides (40 slides)
Handout to Give Your Webinar Guests: "Five Money Mindset Steps That Will Transform Your Business and Income" (3 pages)
Sales Page Copy to Help You Sell Your Workshop
4 Emails to Promote Both Your Live Webinar and the Replay of Your Webinar

Free Webinar Email Promo #1: What's really holding you back? (268 words)
Free Webinar Email Promo #2: This is going to change your business forever  (209 words)
Paid Program Email Promo #1: Are you tired of working too hard for too little? (330 words)
Paid Program Email Promo #2: How your relationship with money holds you back from success (282 words)

10 Social Media Posts to Promote Your Program on Facebook, Twitter, Google+, etc.
5 Blog Posts / Newsletter Articles to Promote Your Program

3 Money Mistakes that Keep Your Business Broke (571 words)
Self-Sabotaging Behaviors that Keep You From Earning What You're Worth (534 words)
How Negative Self-Talk Can Destroy Your Financial Future (453 words)
3 Smart Business Investments You're Probably Not Making (541 words)
What's Your Why? (502 words)
7 Ways to Manifest More Money in Your Business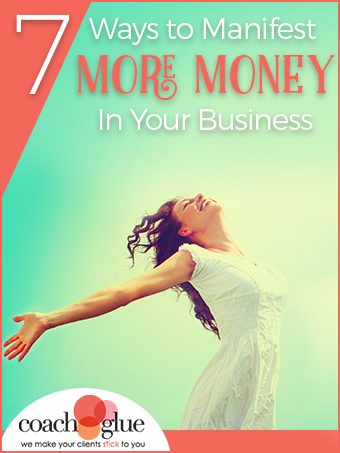 Here's EVERYTHING included in this teach your tribe package: ($97 value)
The  Step-by-Step Webinar/Teleclass/Workshop Script Covers (21 pages, 6056 words):
Step 1: Get Specific with the Universe
Step 2: Uncover Your Hidden Fears and Negative Money Mojos
Step 3: Invest in Yourself and Stop Nickel-and-Diming
Step 4: Get Real Support
Step 5: Practice and Embrace Gratitude
Step 6: Power Planning and Activation
Step 7: Be Ready for Abundance
Plus, You'll Also Get All these Valuable Templates + Tools:
Your clients will LOVE having these templates and tools that they can download or print off to help them apply what they've learned from you!
Not to mention how much value these extras add to your own programs + events…especially if you're connecting with your tribe for monthly training and Q&A with you.
Here's what you'll get to help your clients manifest more money in their businesses:
Worksheet (9 pages, 834 words)
4 Week Done-for-You Calendar (21 pages, 1952 words)
Action Checklist (5 pages, 523 words)
Resource Directory with Links to Tools & Resources (6 pages, 644 words)
21 Ideas Blueprint  (7 pages, 1810 words)
31 PowerPoint Slides to Present Your Content through Webinars, Classes, and Workshops
Get This Bundle Today for Only $394 $197
You'll receive the workshop and teach your tribe package to download and use in your coaching business immediately after you order!
**Sorry, no substitutions or refunds for products you've already purchased**