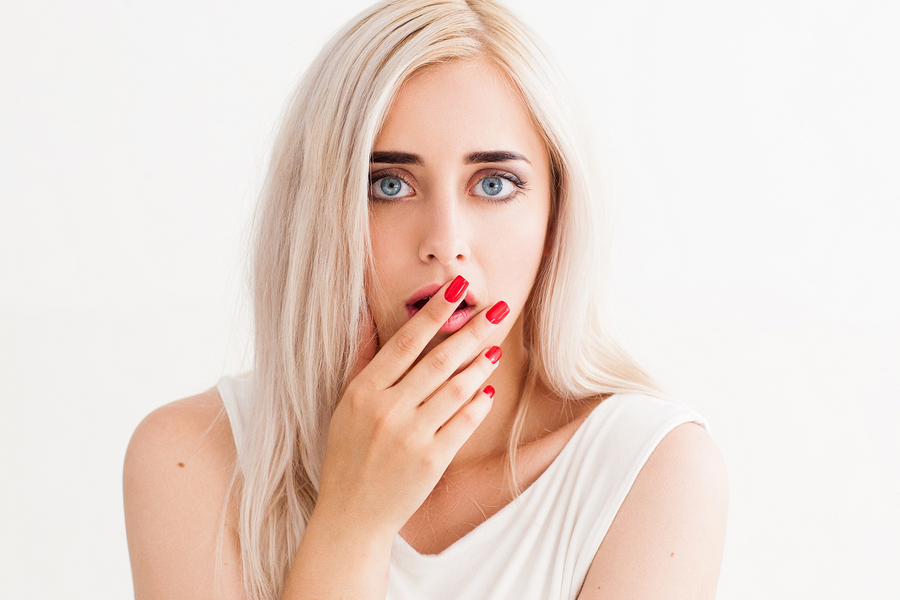 Are You Always Worried about Where Your Next Client (and Paycheck) is Going to Come From?
Are You Stuck at the Mercy of Your Clients' Schedules because You're Afraid to Say No?
Are You Tired of EVERYTHING in Your Life Taking a Back Seat to Your Business?
Let's be honest…
Do YOU ever do any of these embarrassing things?
Skip the shower because you're too busy working?
Yell at your loved ones for wanting your attention while you're in the middle of dealing with a very frustrating technical issue?
Order take-out or hit the fast food drive-thru a few times a week because you worked straight through all day and didn't make dinner?
Work in your dirty, sweaty pj's all day for most of the week and only get dressed if you absolutely have to?
Crack open a soda and a bag of chips at your desk and call it lunch because your clients all need stuff done urgently?
Join the gym or a yoga class and then never go because it's too much of a hassle and you have too much work to do?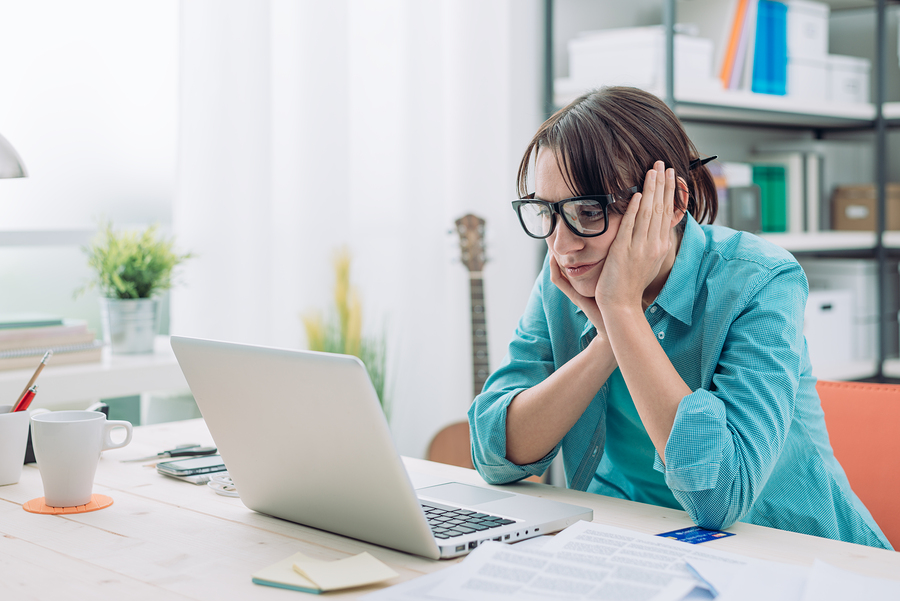 Caught ya, didn't we?
Hey, we're not judging! We wrote that list from our own life experiences.
We're not so different…
We Used to Work Hard. The Long 10+ Hour Days. The 7-Day Weeks. Selling Hours for Dollars.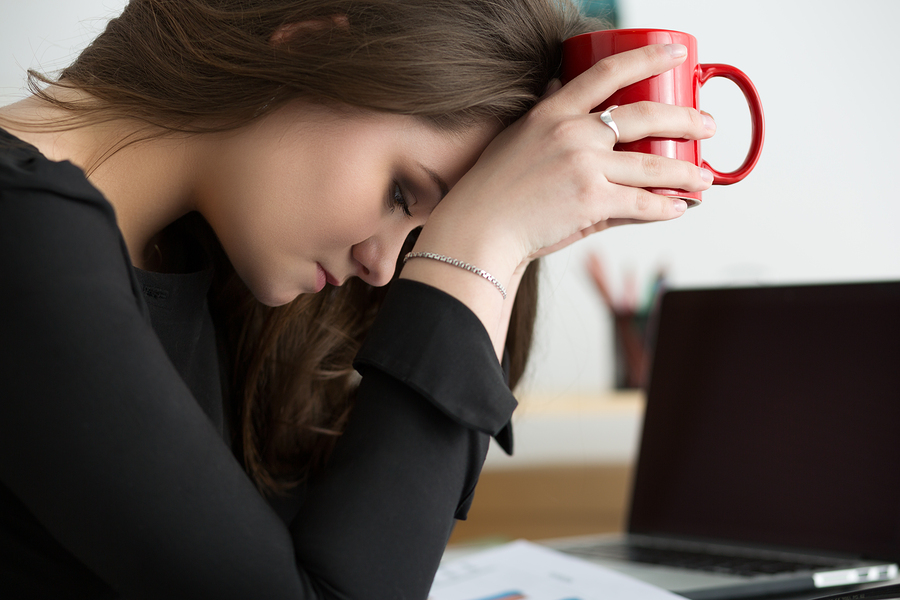 You see, we've both been in business for over 10 years – and the reality is that we didn't just get online and magically have this fabulous business.
We're both ex service providers.
…Melissa served clients through her copywriting business.
…Nicole served clients through her JV management business.
We both sold our time.
But worst of all…
We were really bad at managing and valuing that time.
And so, burnout became our new best friend. It felt like there was nothing but work and exhaustion in our lives, and we wouldn't have been able to recognize joy if it slapped us in the face.
On the business side of things, we were desperate for our business to go to that next level, because we kept thinking that if only we could get to the 'next level' we'll finally have more freedom and everything would get better…
It didn't. We just had more work and even less time.
But then…Everything Changed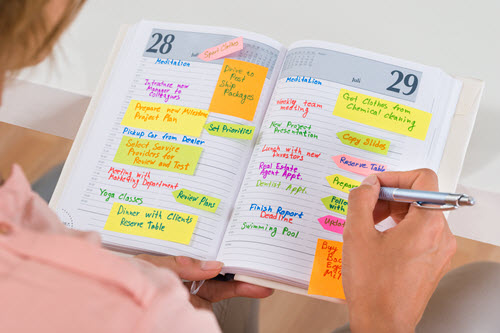 We started following a very simple system…
Nope. This isn't about the typical planning stuff that most people talk about.
We're NOT simply adding stuff to a datebook, or filling-in-the-blanks in a planner – because frankly, anyone can do that.
And if we're completely honest…that approach doesn't work for most entrepreneurs because, for one, we're wired differently. And two, stuff written on paper is just useless fluff if don't create the foundation first.
It's nice to dream and you should totally keep doing it (I mean we didn't get to where we are today without doing our fair share of dreaming) – but you also have to build the platform that you can use to shape your dreams into 3D reality.
Okay, so that's probably a little woo-woo – but what this all boils down to is…
Introducing The "Six-Figure Success System" for the Business Coach and Entrepreneur Who Wants to Earn More + Create More + Live More!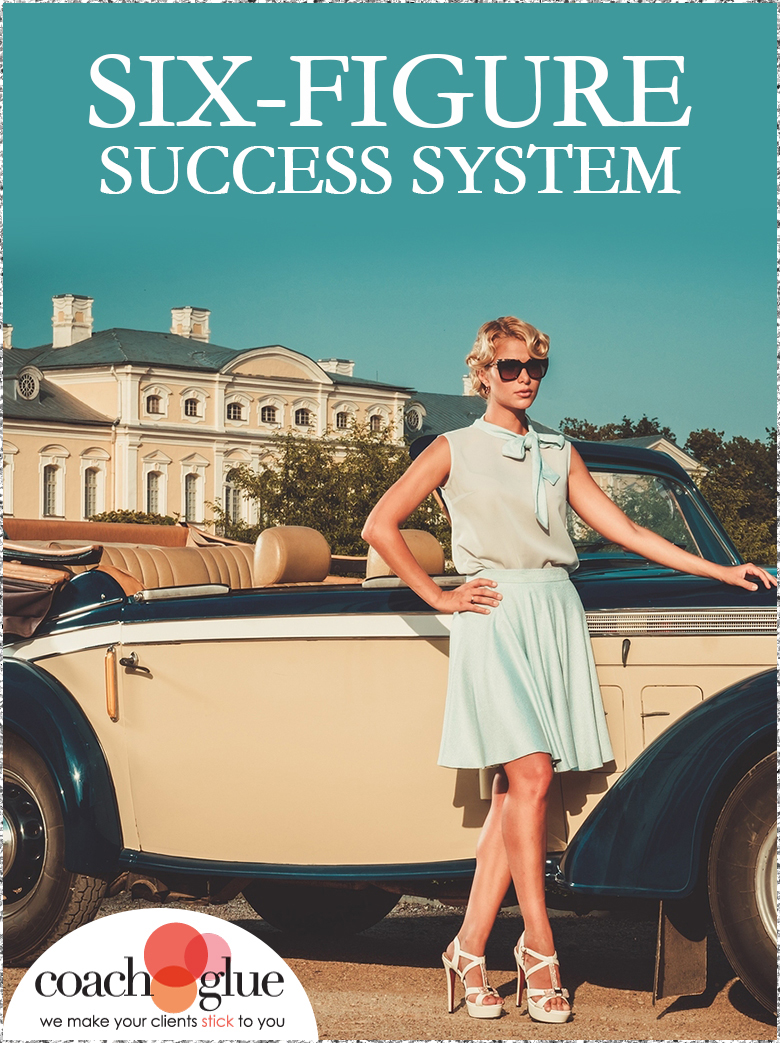 If you don't start ruthlessly letting go of everything that is not helping you get the income + lifestyle you want, then you're going to spend another year stuck, bored, and dying inside from not doing the work that is meaningful to you!
And we know that's not what you really want for yourself and your family.
So you're going to have to decide to do something about it.
And we can help you.
We'll be guiding you on what to do and how to do it, so you'll know exactly how to get UNSTUCK from your current income + lifestyle level, and finally focus on the work you want to do.
We'll be taking you behind the scenes of our own business to show you a simple and clear path to creating a business that you love, without sacrificing ridiculous amounts of your time on stuff that has no meaning for you.
We like having a life! So putting in endless hours and doing work we don't like, is not the way we do business.
Here's the Breakdown of Our Six-Figure Success System!

Module 1: Our DAILY Productivity Action Plan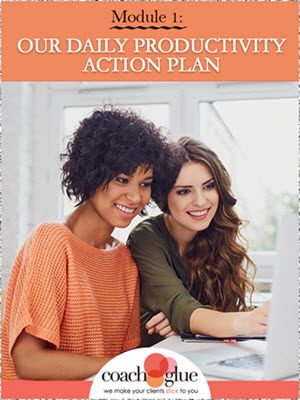 The FIRST thing you should do in your business daily and how to act on it now.
The TOP 3 things you should be doing every day to rapidly grow your business and income.
EXACTLY what you need to stop doing in your business right now if you want to reach 6-figures or more.
How answering this ONE simple question will get your dreams off paper and into reality fast.
How to carve out FREE time in your schedule so you can enjoy more freedom immediately.
Module 2: Our Planning Overview + Project Management System
The EASY cure for procrastination so you take action and get stuff done.
The no-lose way to creating a plan that gives your audience exactly what they want to buy from you.
How to EFFORTLESSLY and easily organize your projects for maximum impact and income.
EXACTLY how to map out your entire week and month so you can grow your business and profits.
The PLANNING tools you should be using and which ones to ignore.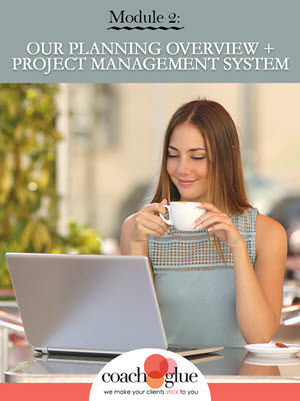 Module 3: Our Specific Product Mastery PROCESS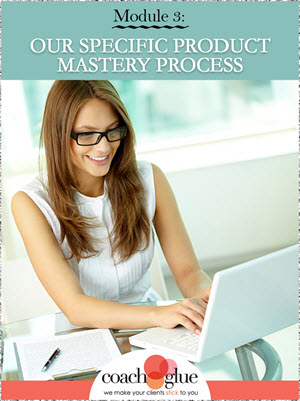 Why you're sitting on a GOLDMINE and how to start profitably mining these areas of your business today
The super simple strategy Melissa uses for coming up with ideas that sell.
How it's possible to have MULTIPLE products created and queued up for promotion way before you ever release them
How to quickly and easily create your entire product using Melissa's unique 5-part hustle planner + template
How to create a NEW product from start to launch every single month quickly and easily.
Module 4: Our EXACT Promotion Strategies
CLARITY about why promoting your business through every available channel can actually lose you money.
How to map out ALL your promotions in advance so not always rushing around at the last minute.
Creating a clear and PROFITABLE product funnel that makes sense for YOUR business.
The difference between ongoing promotions and those you do once and why it's essential that you understand this.
The BEST ways to automate your marketing so you can make money even when you're not working.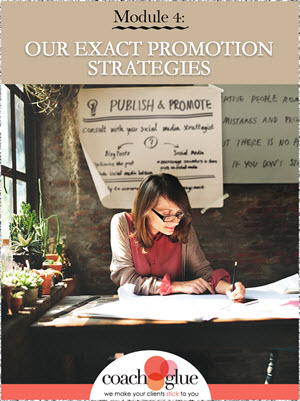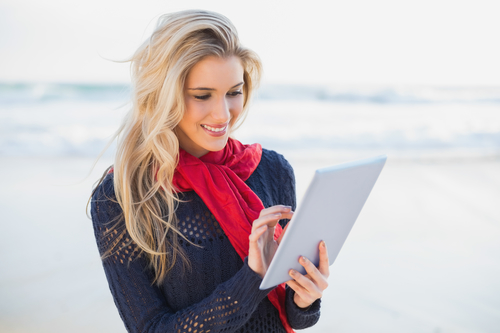 STOP building an unsustainable business that will keep you stuck and never reaching your goals.
STOP over-scheduling yourself to the point of exhaustion.
STOP worrying about where your next client (and paycheck) is coming from.
And start creating the business you've always dreamed of, so you can start living life YOUR way.
If you're sick and tired of settling for a business that's "doing okay" our Six-Figure Success System training will support you in moving out of chaos and overwhelm and back into ease – Join Us Now!
Listen…
Your Time is a Non-Renewable Resource
Once it's gone, it's gone forever. Which is why it should be your most treasured asset.
We have the same goals. We want our business to give us the freedom to live our lives as we choose.
You're here, reading this…so things probably aren't going exactly as you planned.
But you're here, and that means you're ready to learn how to change things so you can reclaim the joy that's missing from your life and business.
So we'd like to invite you to join us on a journey of transformation through our new "Six-Figure Success System" training program.
Hurry! This Training Program Will Gone Soon!
This is NOT for beginners! Our training does not show you how to get started. What we teach will help take you to the next level in your business!
Join Now for Only $147
and Get Instant Access Today!
*Due to the nature of this product, your purchase is non-refundable!
Who Are We and What Makes Our "Plan" so Great?
We currently serve 20,000+ business coaches and entrepreneurs daily.
We manage + market a 7-figure company.
We're currently supported by a team of 8 fabulous women.
We create 50+ new products per year.
We run 2 recurring membership programs.
We manage an exclusive VIP program.
We run a successful JV partner program.
AND...we also run our own separate businesses too!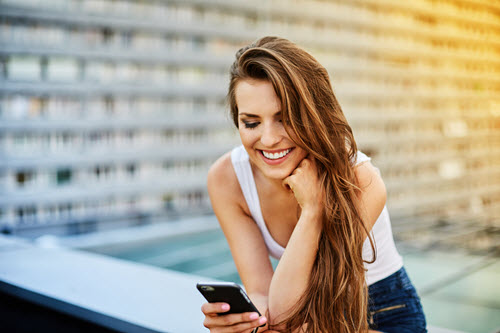 Hurry! This Training Program Will Gone Soon!
This is NOT for beginners! Our training does not show you how to get started. What we teach will help take you to the next level in your business!
Join Now for Only $147
and Get Started Today!
*Due to the nature of this product, your purchase is non-refundable!