Every Year We Help Over 35,000+ Business Coaches and Entrepreneurs Create and Develop Content for Their Coaching Programs + Ecourses + Workshops + Webinars + Live Retreats + Membership Sites!
Did you know that business coaches + entrepreneurs are secretly leveraging the power of done-for-you coaching programs to break free from 'selling hours for dollars' and using them to serve more people, make more money, and have a bigger impact on the world?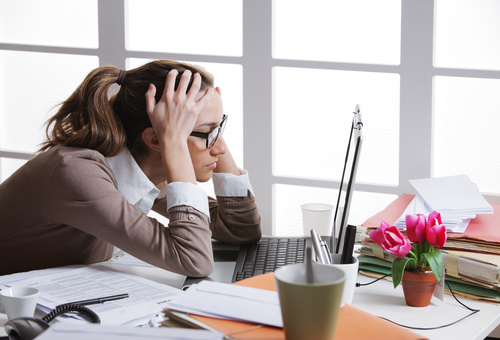 You LOVE coaching and you know it's what you're meant to do – but you're not sure your business will ever support you financially.
You see so many other business coaches making 6- and 7-figure incomes doing what they love – but you can't seem to figure out how they're doing it.
You're always giving away your time for free and lowering your rates just to get clients.
You struggle with marketing, because it feels sleazy and inauthentic, or you're not sure how to close sales.
You're working clients who take up all your time, drain your energy – and you're still not close to earning the income you want.
If you said yes to any of these – you're not alone!
You simply haven't leveraged the tools other coaches are using to play a bigger game, and…
If You Want to Play a Bigger Game, You Have to Stop Helping One Person at a Time and Start Serving Many People at Once Through Group Coaching Programs!
And that's where we come in!
We've created a complete coaching program – so all the hard work has already been done for you!
Find and hire good contractors to outsource your content, graphics and sales copy to.
Train your contractors and manage them.
Organize scheduling and worry about deadlines.
Wait weeks, even months, to get your project completed and launched.
Handle bookkeeping and pay out thousands of dollars to your contractors.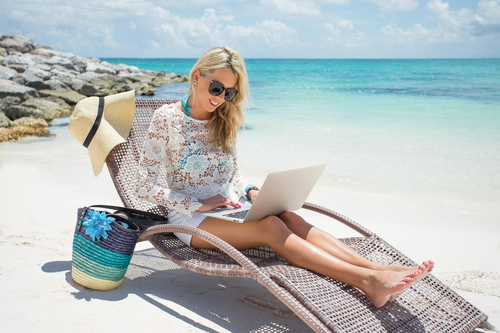 Smart business coaches are investing in quality coaching programs that have already been created – saving themselves thousands of dollars, hassles, and time!
Successful 6- and 7-figure Business Coaches Buy Our Ready-to-Go Programs, Brand Them, Package them as Group Coaching Programs and Sell Them to Their Stadium of Raving Fans – Earning Back Their Investment Over and Over and Over!
Many of our clients have painlessly created coaching & training programs by combining our content and their brilliance – some adding tens of thousands of dollars of passive income to their businesses without working so hard.
 In fact, many of them finally broke through to 6-figures because they created programs that they can sell to their clients over and over again!
And they're loving our All Access VIP program that has become their complete toolbox for developing money-making products and programs like:
Monthly Group Coaching Programs
Digital Ecourses + Bootcamps
Coaching Mastermind Retreats in Exotic Locations
Live Workshops / Virtual Webinars / Teleclasses
We provide high-quality content that you can pull from to fast-track your product creation – NO starting from scratch!
You have permission to copy this content and use it in your products, you can edit it, you can add to it, you can put your name on it, you can brand it to your business, and so much more.
As an Exclusive All Access VIP member, you'll get instant access to an entire library of packages that you can start using immediately in your business.
Here's Everything You'll Get as an Exclusive All Access VIP Member:
25 Done-for-You Coaching Workshops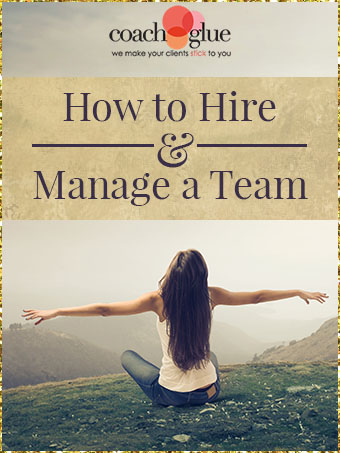 Here are ALL The Other Workshops that You'll Get Instant Access to: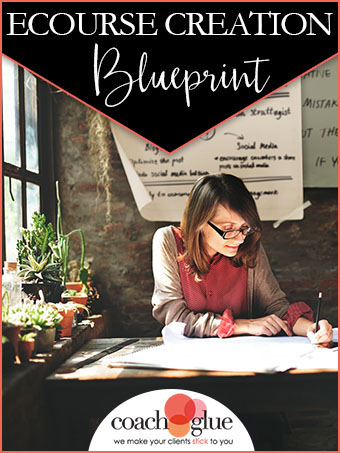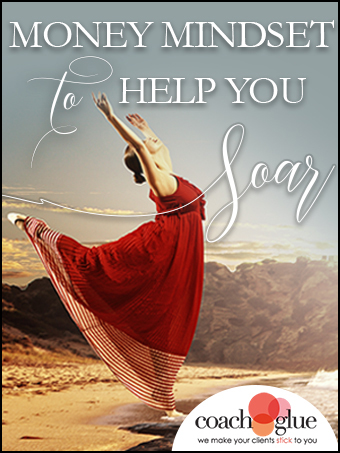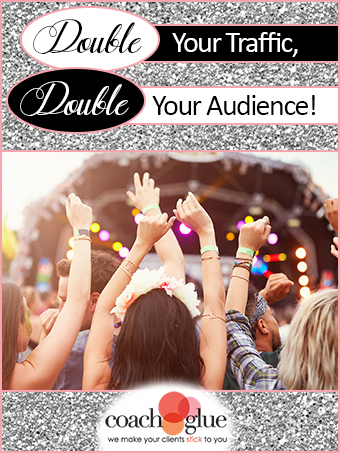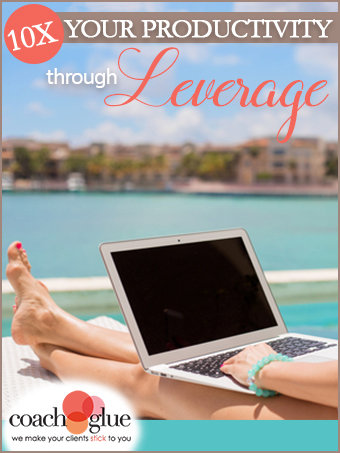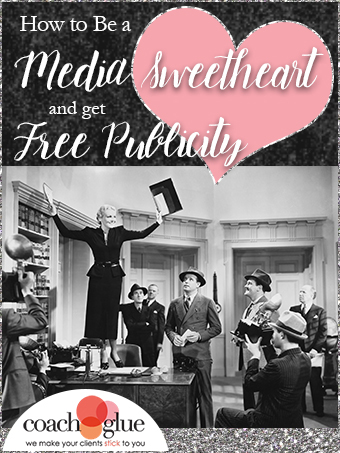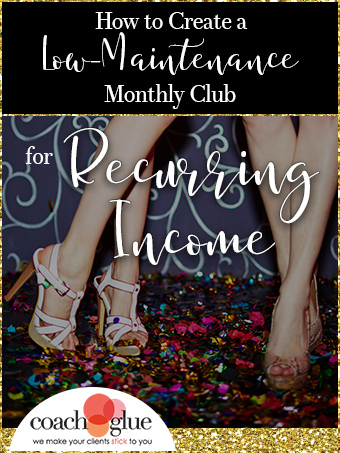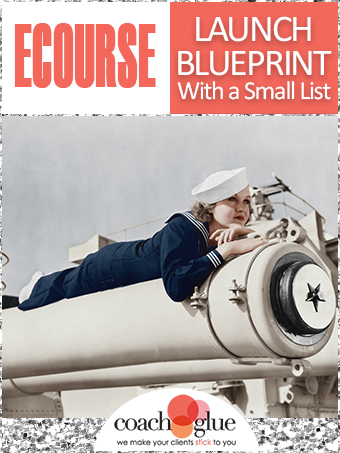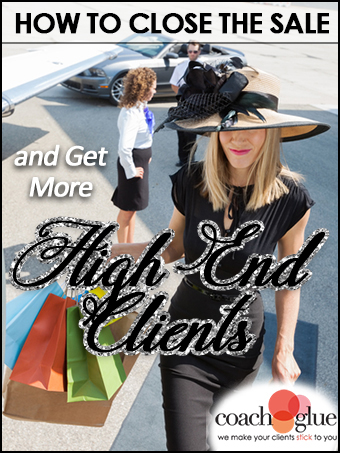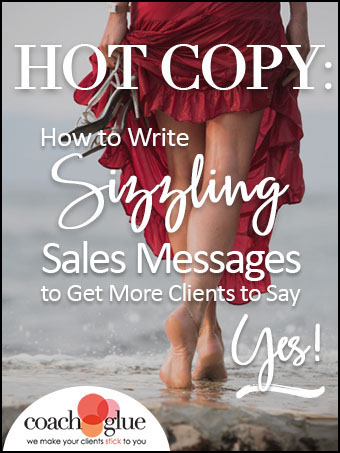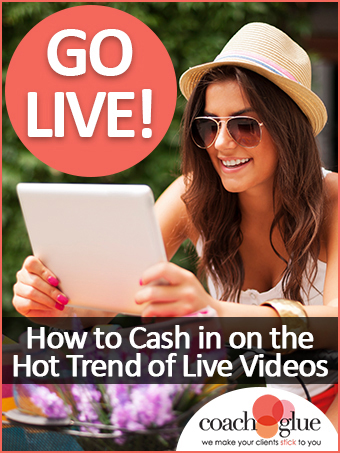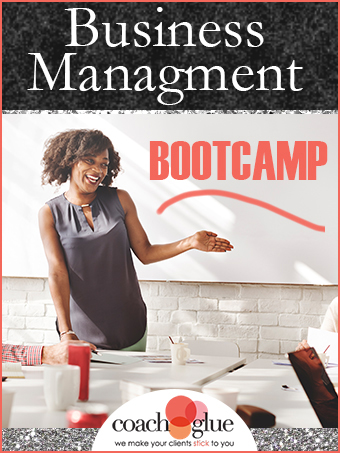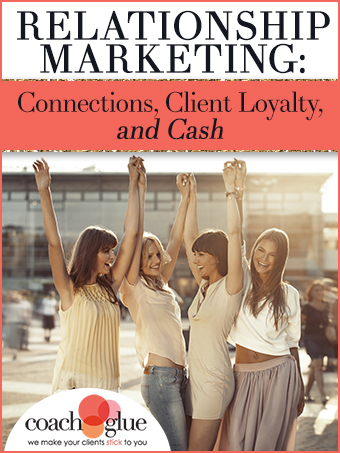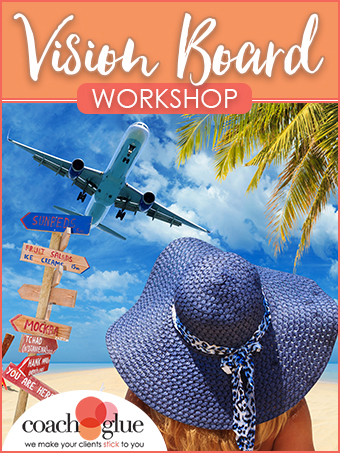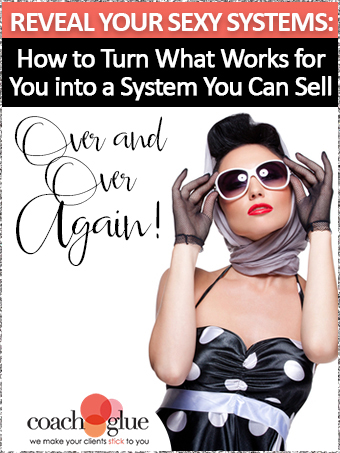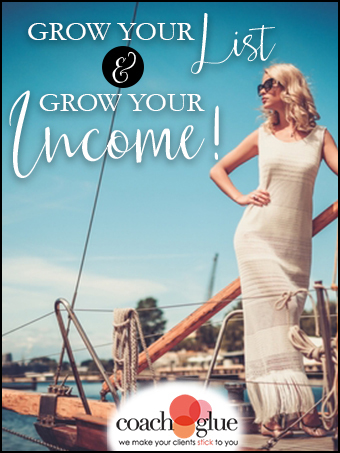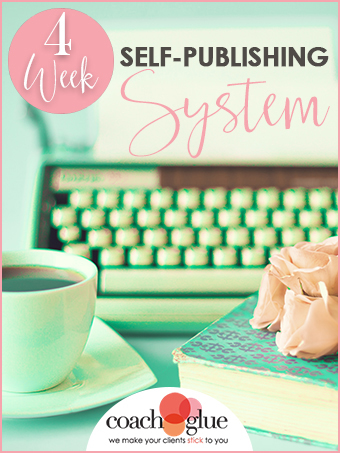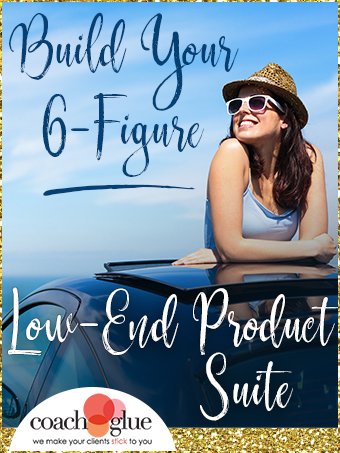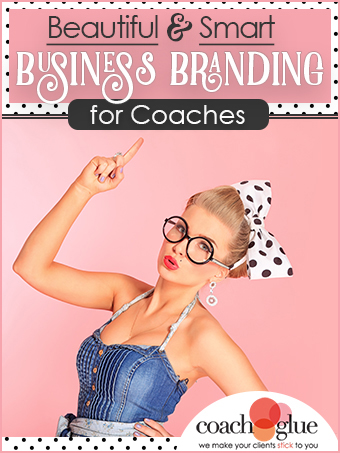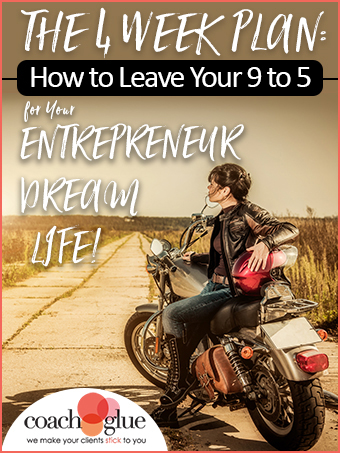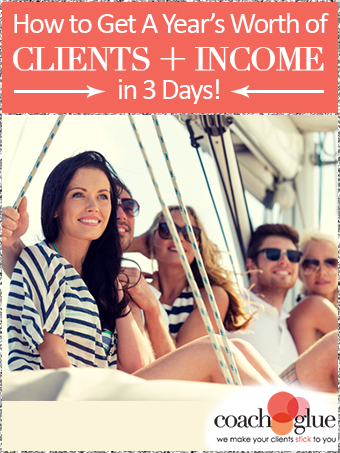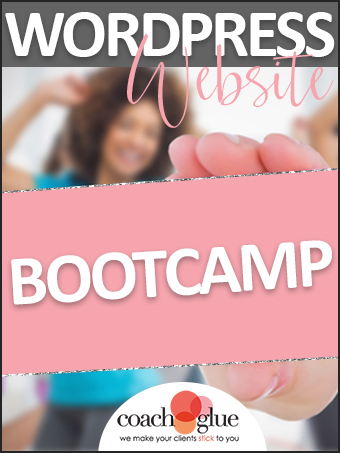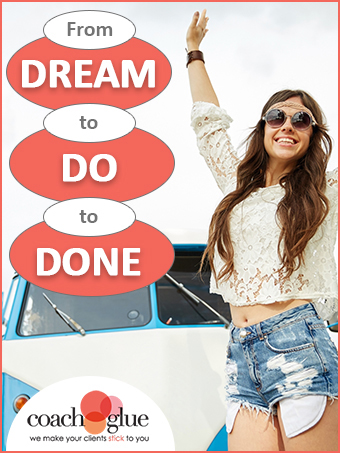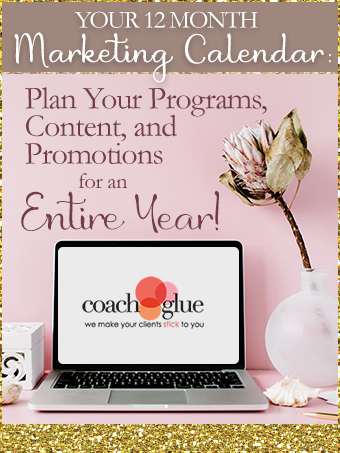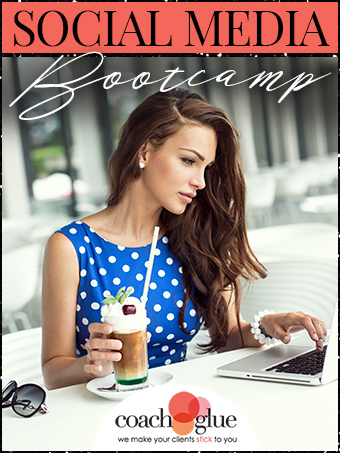 I love the high quality, comprehensive and well-planned workshops from Coach Glue. Because you have all the steps laid out, from promotion to sales, to hosting high value training, it makes my work so much easier. I don't have to start from scratch every time I create a new course, workshop, or training session. I also do live, in-person training and workshops and I know I can count on the excellent materials from Coach Glue to supplement my own research and work. My attendees and students will have awesome experiences and plenty to take away and implement. Jennifer Burke
As a Business Coach and as a specialist VA Coach and Mentor, the materials of the VIP programme are great to start creating bespoke courses and programmes for the Coaches and VAs I serve. The materials are clear, concise but totally relevant. Amanda Johnson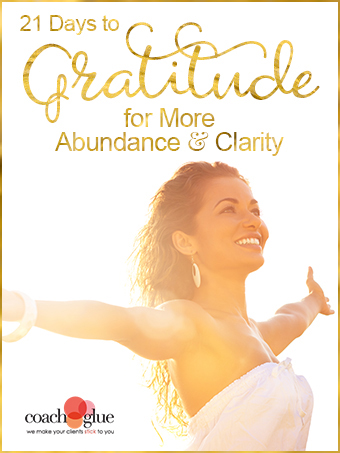 Here are ALL The Other Teach Your Tribe Kits that You'll Get Instant Access to: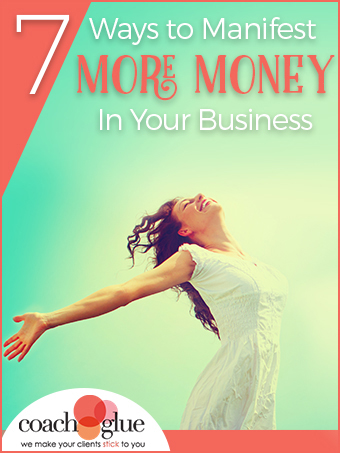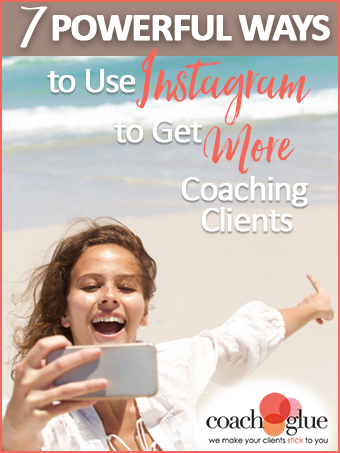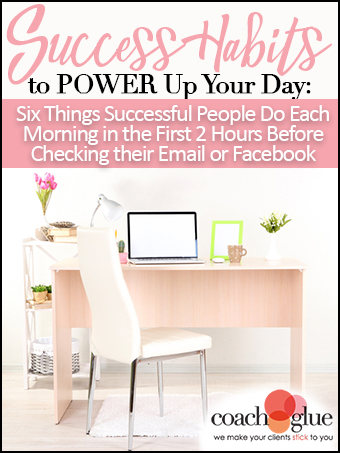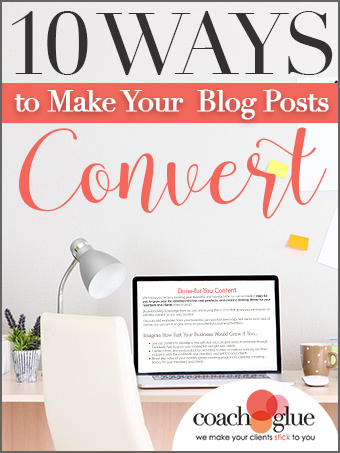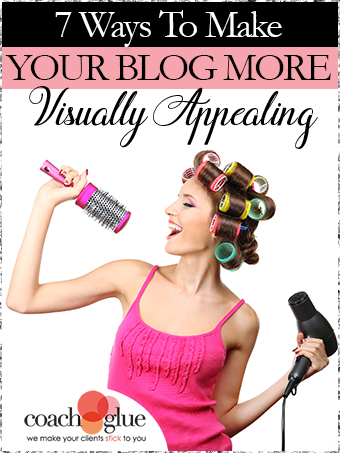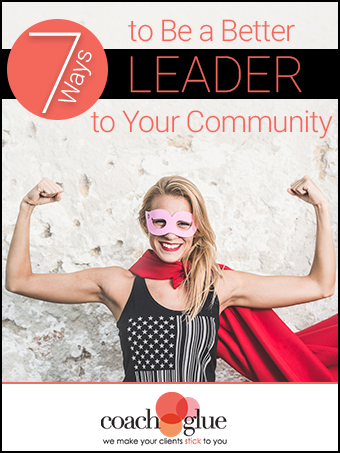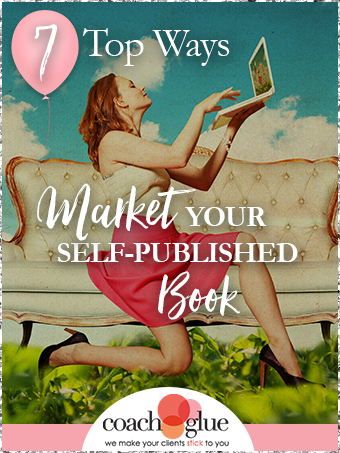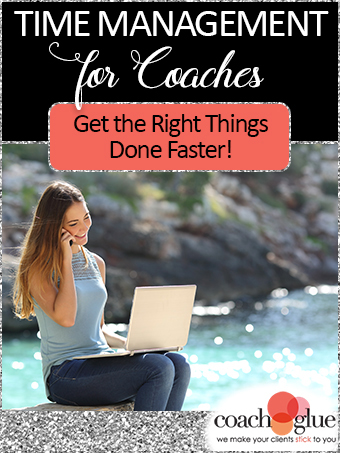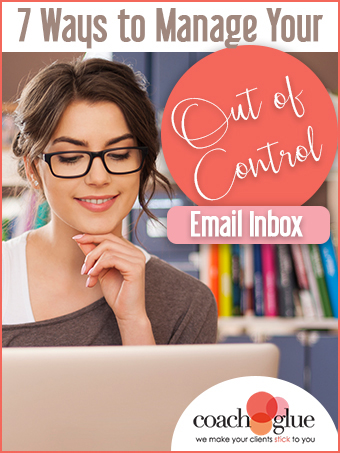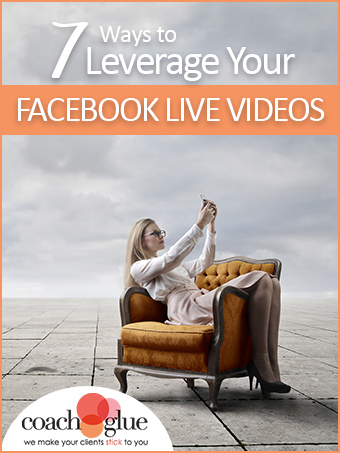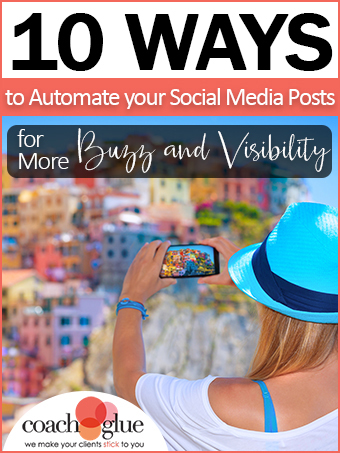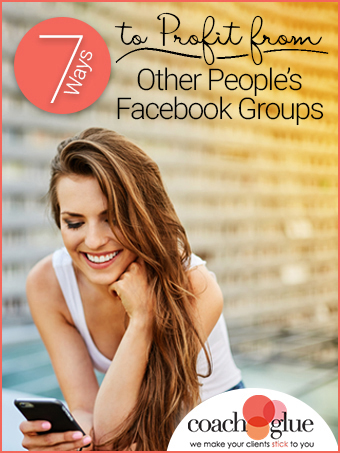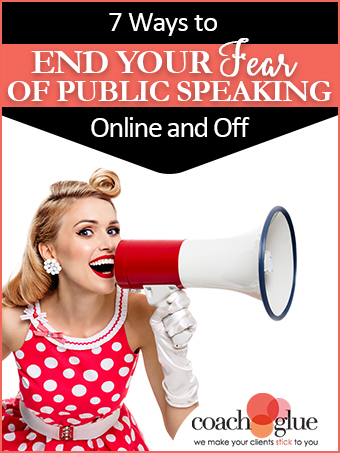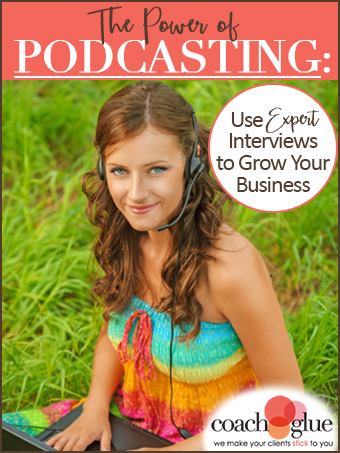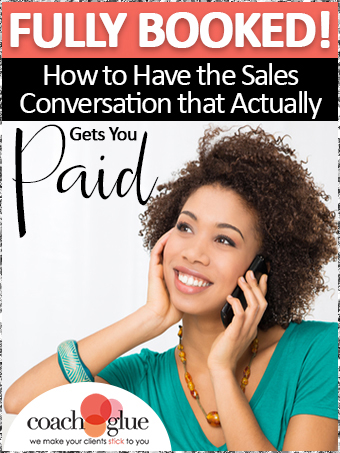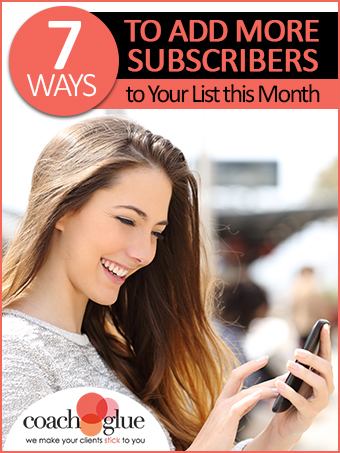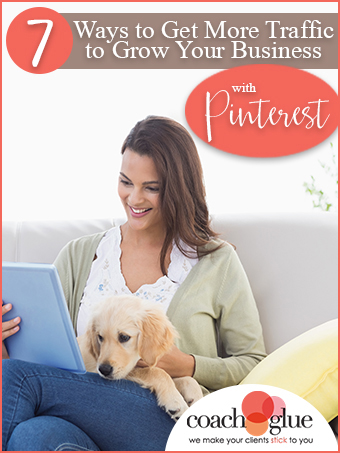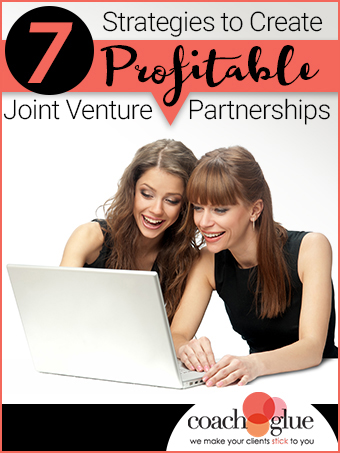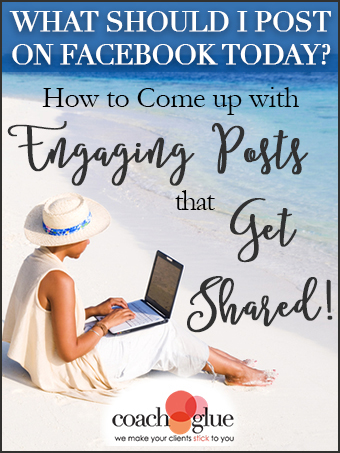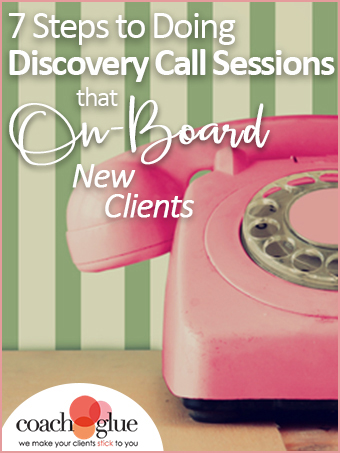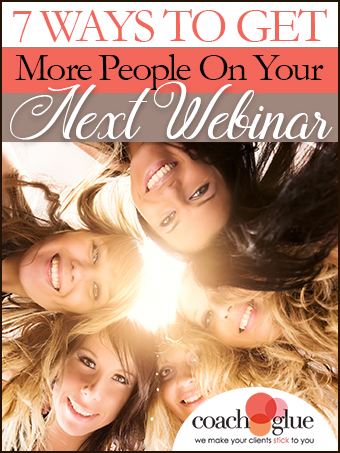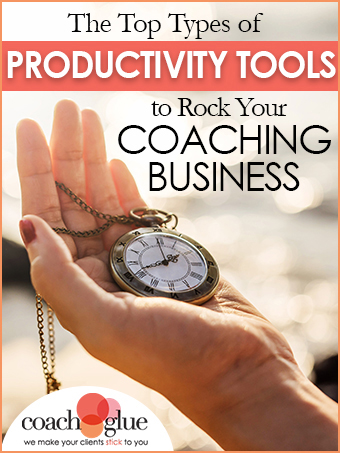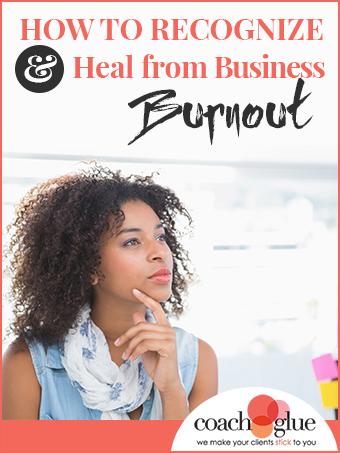 The VIP program contains a wealth of really useful material. It is helping me in my coaching business, I am learning about strategies and techniques that I in turn can teach my clients. Ann Ljungberg
I am new to CoachGlue and just starting my coaching business. When I first explored CoachGlue's material my first thought was, "WOW, finally exactly what I have been searching for!! CoachGlue's VIP program made me an expert overnight and it is exactly what I needed to bring my business into overdrive. I can't wait to start putting it all to use this year. Because of CoachGlue I will be able to have a monthly subscription service, host webinars, and group coaching calls immediately. All because I don't have to spend the hundreds of hours it would take to create all this content. Thank you CoachGlue for making such wonderful material that I can use to teach my clients and move them forward in their businesses and careers. Making dreams come true one person at a time. Debra Olree-Heffner
25 Done-for-You Workbooks + Planners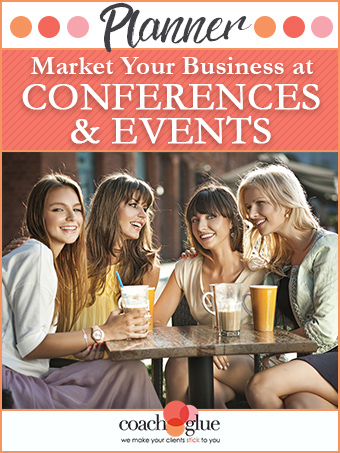 Here are ALL The Other Workbooks + Planners You'll Get Instant Access to: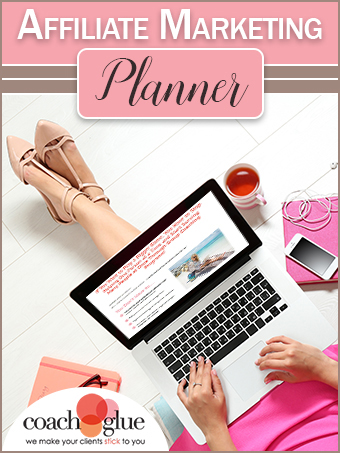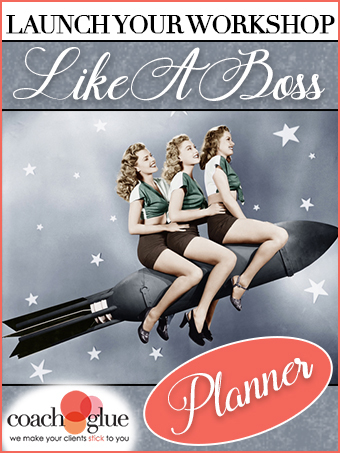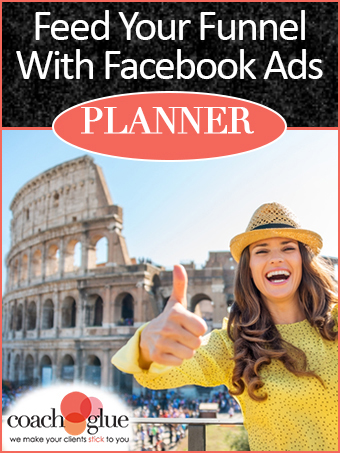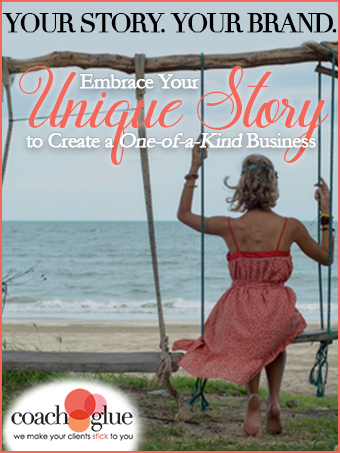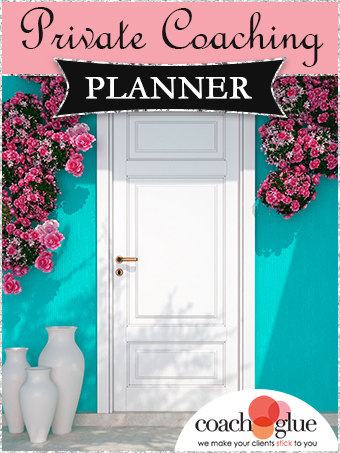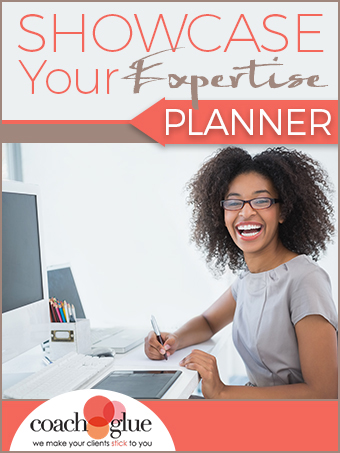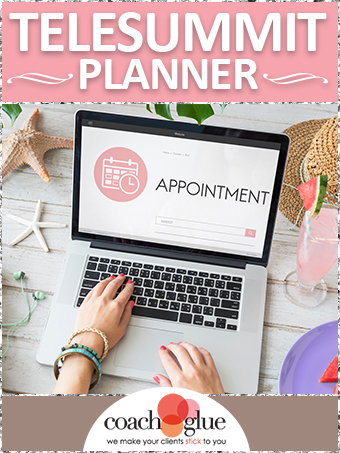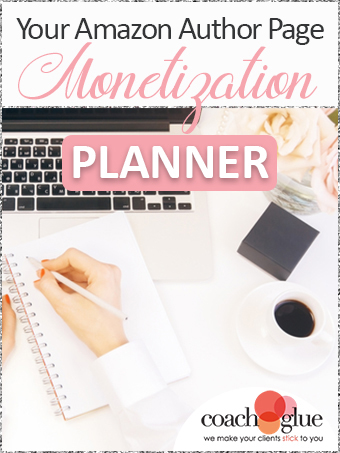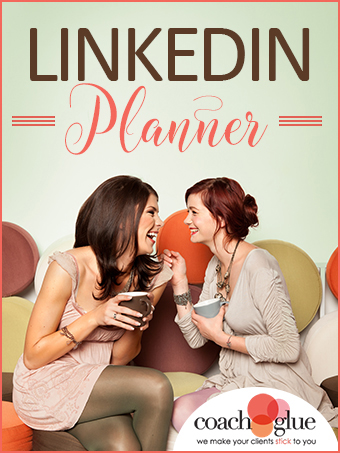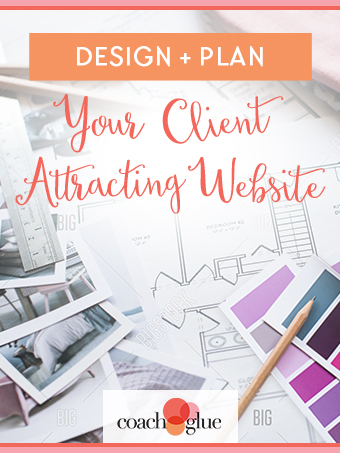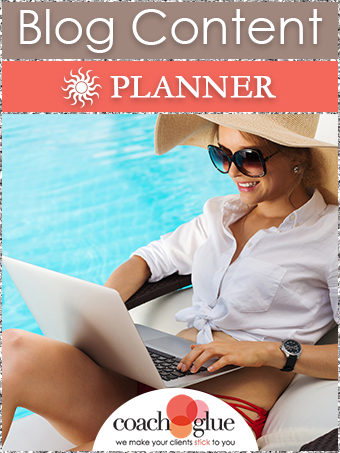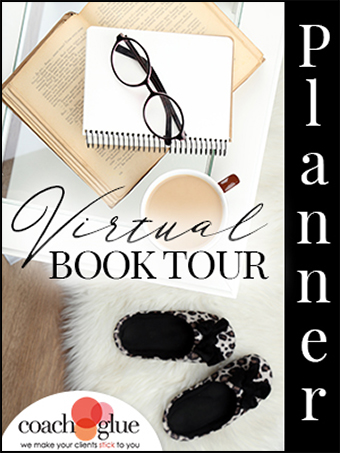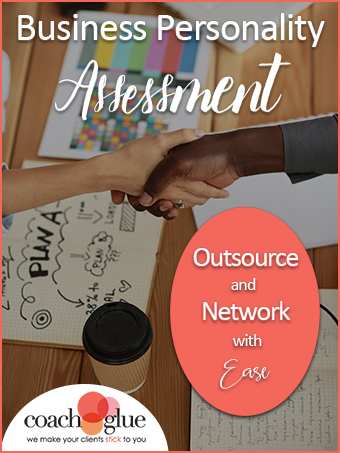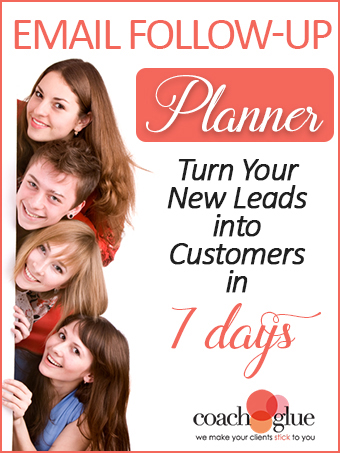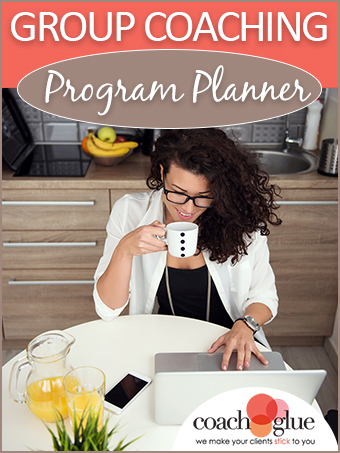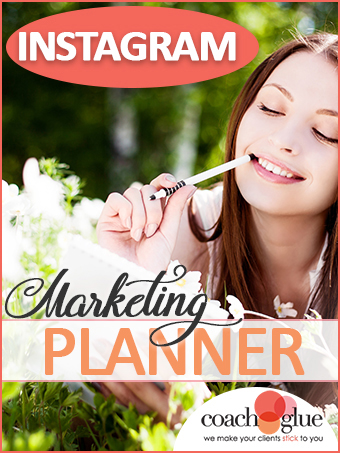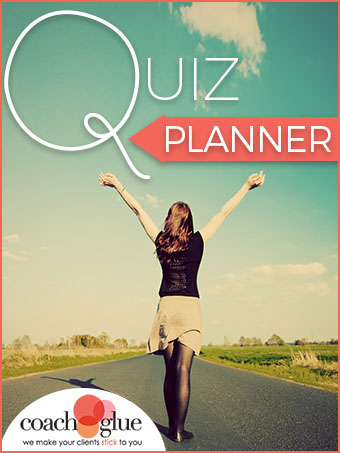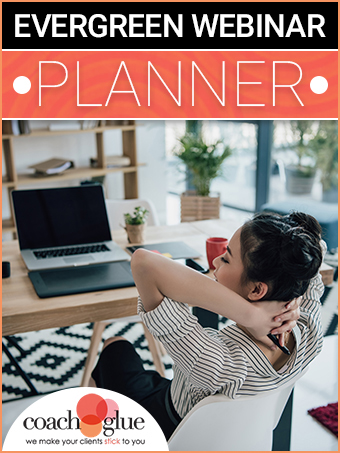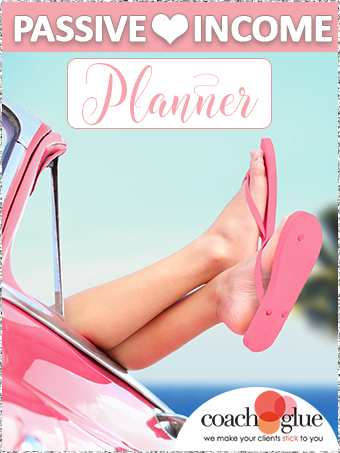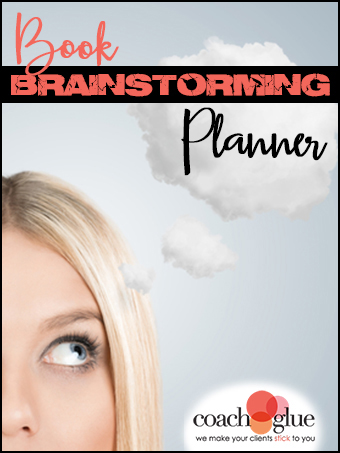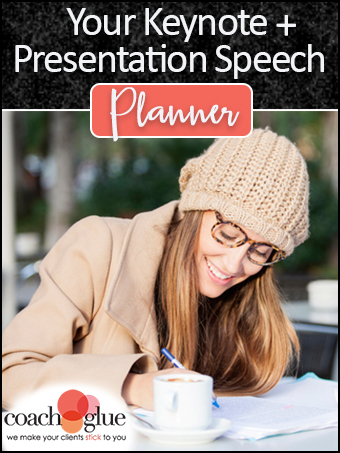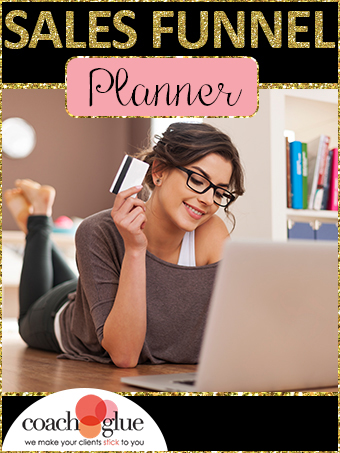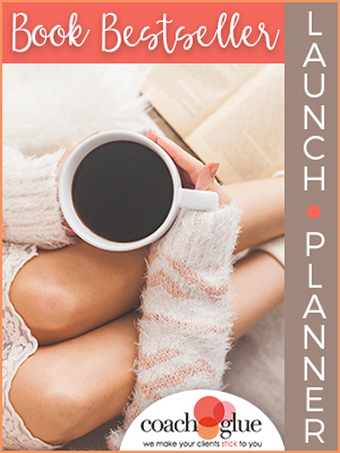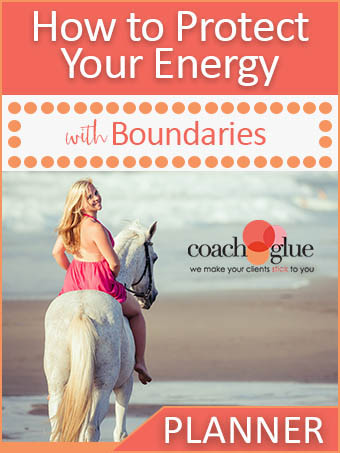 Discovering CoachGlue has made the things I learned in other coaching programs much more clear. Being new to the coaching industry, it gives me great cont, content ideas, and streamlines the process off implementation so I'm not stuck in my creative brain. These products make it easier to take action using what I've learned elsewhere. Excited to see my business grow now. Anna Hawthorne-Harris
I have been a long term client of "coach glue" for several years for a few reasons. 1. The content is so well put together, Nicole & Melissa do a fabulous job with EVERYTHING they put out. 2. As a marketer &b a business coach – they do all of the "heavy lifting" and allow me to put 110% focus on my marketing and my clients! 3. Every single month there is fresh content – great new tools and incredible strategies that I can immediately use for my clients. Without a doubt, Coach Glue helps keep my clients STUCK ON ME! Thanks ladies!!! Brad Ross
Done-for-You Coaching Forms + Letters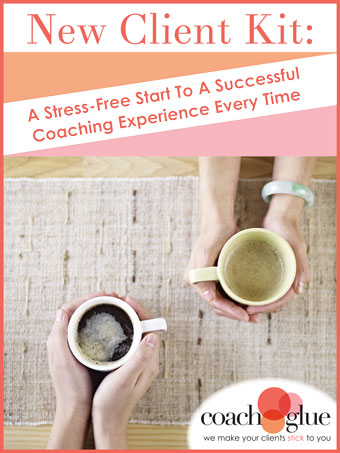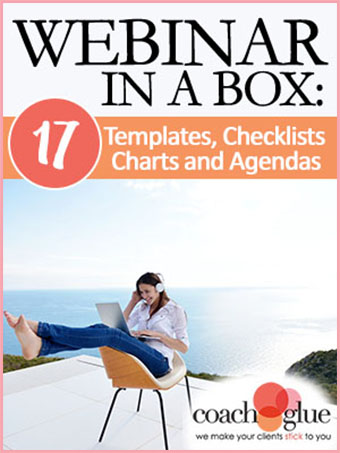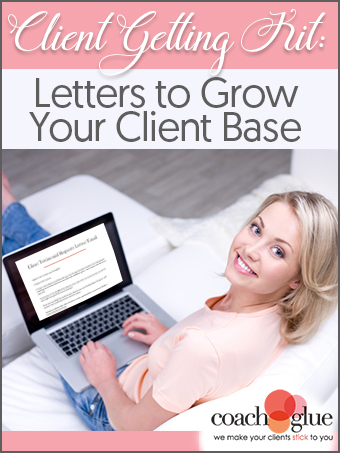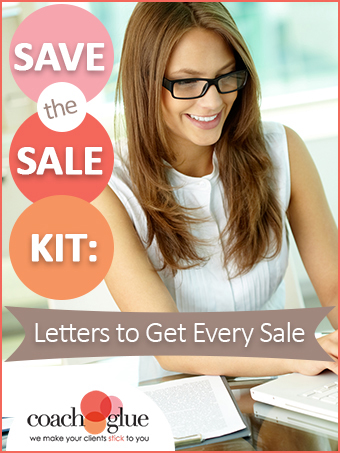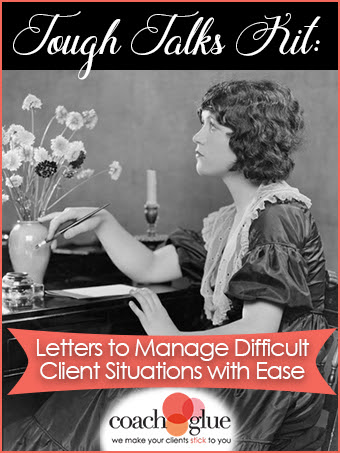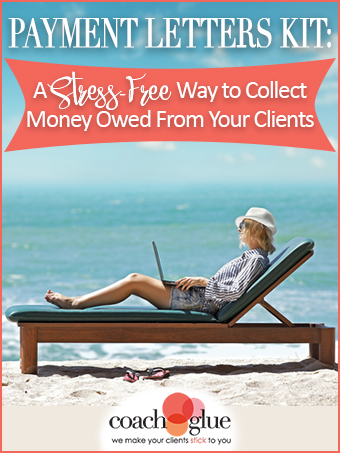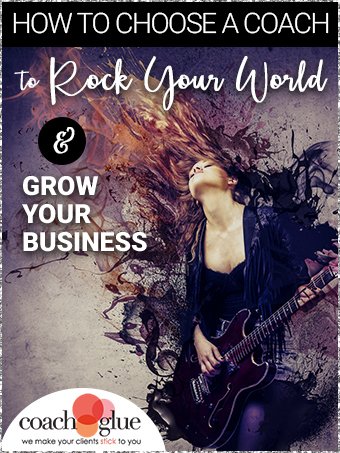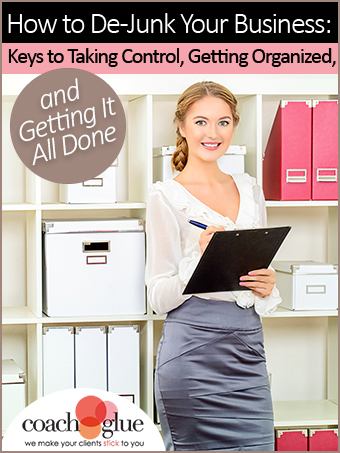 I was in need of a coach or a program that would show me how to organize my dream while in the beginning stages of building my online consulting community. I had all of these beautiful ideas, yet I needed the "glue" to make it stick and become well constructed. I have high standards as we all do. :O) I prayed. I was determined and I would not give up. I continued to do research and presto, i came across "Coach Glue". I am so thankful and humbled. This is just the beginning of my "JUMP" (<--Steve Harvey), moment. God bless you. You ladies do not know just how much your systems will and does mean to me and the betterment of others in my tribe.
Lisa Nobles
I was a huge skeptic of the idea of done-for-you content, but was at a point that I was working too hard for too little output and needed to make a change. Plus, I thought, there was no way that I could customize the content well-enough to work in my voice, style and for my audience (which is rather unique).
After buying into a couple of stand-alone offers, I realized that I was not only wrong about done-for-you content, but that I was needed to make the investment in me and the VIP Program.
Steph Kelly
Bonus Income Tweaks Training Videos Personally Created by Melissa + Nicole
$997 Value!
Training #1: The Top 5 Embarrasing Mistakes that Cost Us 6-figures Last Year!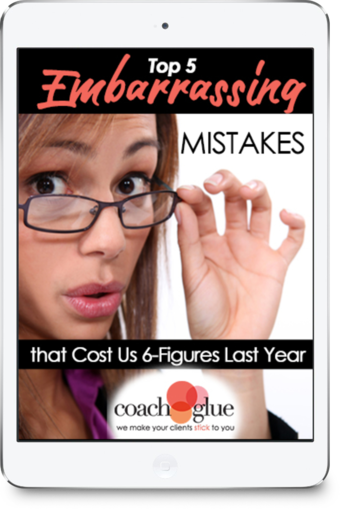 Why that low price might be turning your customers off
How to plan ahead so you don't regret your choices in the future
The pricing strategy that will attract higher quality affiliates
Why more isn't always better--the high cost of messy funnels
Why overwhelm will drag your business down--and how to get past it
How procrastination and delay can cost you income and growth
Why you might be missing the boat when it comes to monetization--and how to fix it
Training #2: Create Multiple Six Figures with Multiple Leads Lists!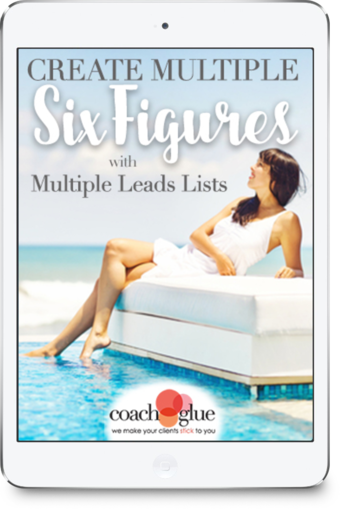 Why narrowing your focus can actually increase your income
How to use the same offer for multiple opt-in pages
The single most important job for coaches and product sellers--skip this step and your business will falter
How to create a unique opt-in offer your audience will love
How to build an opt-in page that works and why less is often more
How to create different squeeze pages based on where your traffic is coming from
How to determine what the best offer is based on your current funnel
How to continually test and tweak your offers to get the best results
Training #3: Managing Your Distractions + Setting Boundaries for a More Focused and Profitable Business!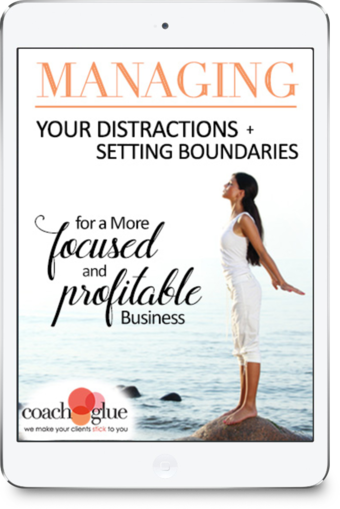 Why protecting your time is critical to your success
The difference between disruptions and distractions--and why you need to recognize each
How to structure your days to avoid disruptions and make the most of your time
The real time cost of distractions--this will shock you
How to use your existing assets to set healthy boundaries
Why notifications are the worst thing for your productivity
How to prevent other people from dictating your time
Training #4: How to Discover Your Best Way to Double Traffic!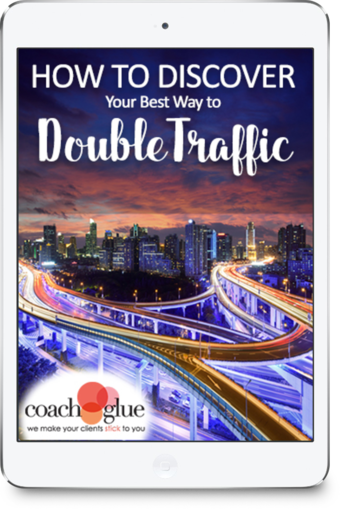 The biggest problem business owners have when it comes to driving traffic
The lies you hear about traffic and why you shouldn't listen to them
How to use your natural talents and strengths to build your unique traffic strategy
How to leverage other people's audiences to drive traffic to your website
Nicole's "Holy Crap!" method for creating remarkable results--this works in any niche
How to run a super-successful affiliate contest and the number one key to keeping your affiliates motivated
The productivity tip that makes big efforts more efficient, so you're not spending all your time working
Training #5: Uncover the One Thing that Results in Empty Bank Accounts!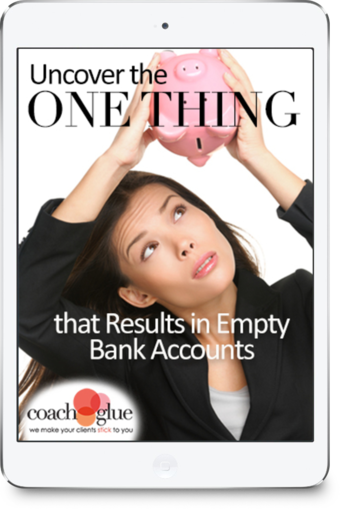 How to set goals that work and that won't drive you crazy
2 types of planning that work together--miss either one and your income will suffer
The powerful tool that will help you create a business that supports your lifestyle dreams
Why weekly planning makes every business run more smoothly
How to know your money tasks and how to ensure they get done on time
The business documents that are the key to efficiency and success for any business - if you don't have these, you're working too hard
Why you might be missing the boat when it comes to monetization--and how to fix it
Training #6: How to Profit from Refund Requests and Cancellations and Set Up Systems to Painlessly Manage it All!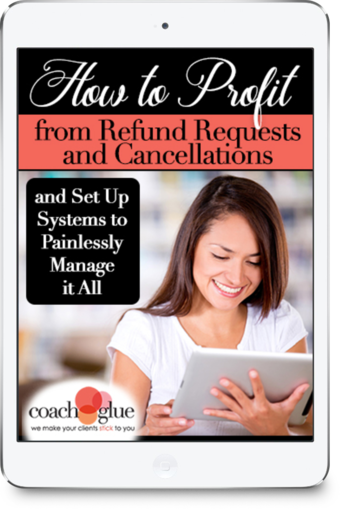 When (and why) to hire someone to manage your support tickets
How to avoid negative people and why it's okay to lose a customer
How to save a lost sale when a customer makes a refund request
Why not all refund requests are bad and how to use the information to improve your processes
The best way to deal with serial refunders and three ways to identify them
How to save a canceled order and actually offer greater value to your customers
Why you might want to send your canceled members to a competitor's product instead
THANK YOU! Coach Glue has up leveled my success coaching business. I have confidence that I have added resources to help my clients reach their goals and systems in place to reach my goals. In the process of building a membership site, access to these materials ease the pressure that along with my own content I will have fresh content to add when needed. Thank You again for such awesome materials. Pam Karlen
Frequently Asked Questions
What Will I Get as an All Access VIP Member?
What Will I Get as an All Access VIP Member?
You will get EVERYTHING that you see on this page. PLUS you will get ALL of the Coaching Workshops, Teach your Tribe packages, and Planners/Workbooks that we release moving forward. To keep it simple, every month we release three items.
A Teach your Tribe package
A big Licensed Coaching Workshop that includes 4 modules, workbooks, and tons of marketing materials for you.
A small planner or workbook
As an All Access Member, YES, you'll get them all the moment they are released. There's no waiting and no wondering "Do I need to order that?" It's yours!
Is this Program Right for Me?
Is this Program Right for Me?
Let us put it this way. Even if you just READ the content and don't have immediate plans to create your own coaching programs, yes. You'll learn and it's worth the money. However, if you do use the content to create your own webinars, teleseminars, Google Hangouts, YouTube videos, podcasts, then the value starts to increase very quickly. Let's talk numbers. If you use these to create training programs, then you'd only need to sell ONE spot in your program per month to earn your money back. After that, it's all profit.
When Will I Get Access?
When Will I Get Access?
Within minutes after signing up you will receive an email with your account username and password to login to your account. Once you login, you be able to download your items immediately.
How Long Will I Have Access to the Materials in This Program
How Long Will I Have Access to the Materials in This Program?
Currently, we only keep 12 months worth of content in the download area, and anything beyond 12 months gets removed to make room for new items. Which is why we recommend that you take the time to download everything to your computer or to a dropbox folder as soon as you join, and then make a note to login once a month to download the newest items.
Does My Subscription Automatically Renew After One Year?
Does My Subscription Automatically Renew After One Year?
Yes, your subscription will automatically renew one year from the time you signed up to avoid interruptions with your service. You don't have to worry about signing back up again after a year, or losing access to any of your downloads. You pay a small fee just once a year and you're set for the entire year.
I Bought One of Your Awesome Programs Before, Can I Apply Credit from that to this Program?
I Bought One of Your Awesome Programs Before, Can I Apply Credit from that to this Program?
Oh! We love you and appreciate you so much for that. Here's the scoop. We have the price set for this program so low plus we include special bonuses, so although we've thought about this we'd have to increase our prices to cover the additional support. Our promise is that you'll love this program so much and save so much money since you won't have to buy our content separately that that old expense will be a tiny portion of your overall savings.
What if I Want to Cancel?
What if I Want to Cancel?
No problem. YOU are in control of your account. Simply login to your PayPal account and cancel your billing agreement with us. If you need help with this, just contact our team and they can do it for you, easy-peasy.
What if I Decide this Program is Not for Me, Can I Get a Refund?
What if I Decide this Program is Not for Me, Can I Get a Refund?
Unfortunately we cannot give refunds on this program because you get instant access to thousands of dollars worth of packages + programs that you can download immediately, therefore your purchase in non-refundable.
What are the Terms of Use?
What are the Terms of Use?
By purchasing a coaching workshop/package/program from us, you are buying a special license that gives you permission to use our content in a variety of ways in your own business.
One important rule to follow, is that you may NOT sell or give away the package or program in its original state as you have purchased it from us. You may only sell or give away the content, templates, and tools in PDF format, and teach it through webinars, teleclasses, workshops, ecourse, videos, etc. Please review the license terms below, and if you have any questions or if you're unsure of something, please contact us. Your Purchased License Allows You to:
You can sell this to your clients with personal use only rights.
You can edit the content, add to content, or just sell the content as is.
You can put your personal name and business name on the content.
You can add your business logo to it and change the document colors.
You can use this content on your website, blog or in your newsletter.
You can content can be used for creating an opt-in bonus.
You can bundle this content with other your other paid programs.
You can use this content as a bonus to a paid product.
You can add this content to your paid membership programs.
You can add this content to your paid group coaching programs.
This content can be used as inspiration to create audio or video products.
You may publish it offline as a paid workshop, class, program, product.
You can give it away to your clients/customers/members.
Your Purchased License Does NOT Allow You to:
You may not sell or give away the package or program in its original state as you have purchased it from us.
Your customers or clients may not give away or sell the content after purchasing from you – if they would like to do so, they need to purchase the content directly from our website. You can sign up for our affiliate program and earn 30-50% commissions on all your referrals (we pay our loyal affiliates weekly).
You may not load the content up on Kindle as a book (that's against Amazon's terms of service and can get your account banned).
You may not sell the content through auction sites, dime sales/firesales.
You may not give away or sell your license to this content.
You may not give away or sell resell rights or master resell rights.
You may not transfer the rights you have to your customer.
* These terms are subject to change. It is your responsibility to check the current terms before you use any of our workshops/programs/content in any way.