What it is:
5 Ways to 10X Your Business in the Next 90 Days is a video training course all about how to make more money without more work… and it's FREE.
You can see the optin page here.
Which link to use?
We suggest you send people to the opt-in page. If you choose that, your affiliate link will look like this:
https://in234.isrefer.com/go/10/YOUR-AFF-ID-HERE
Be sure to replace YOUR-AFF-ID-HERE with your actual affiliate ID in our system.
Graphics:
CLICK HERE to download the full-size graphics.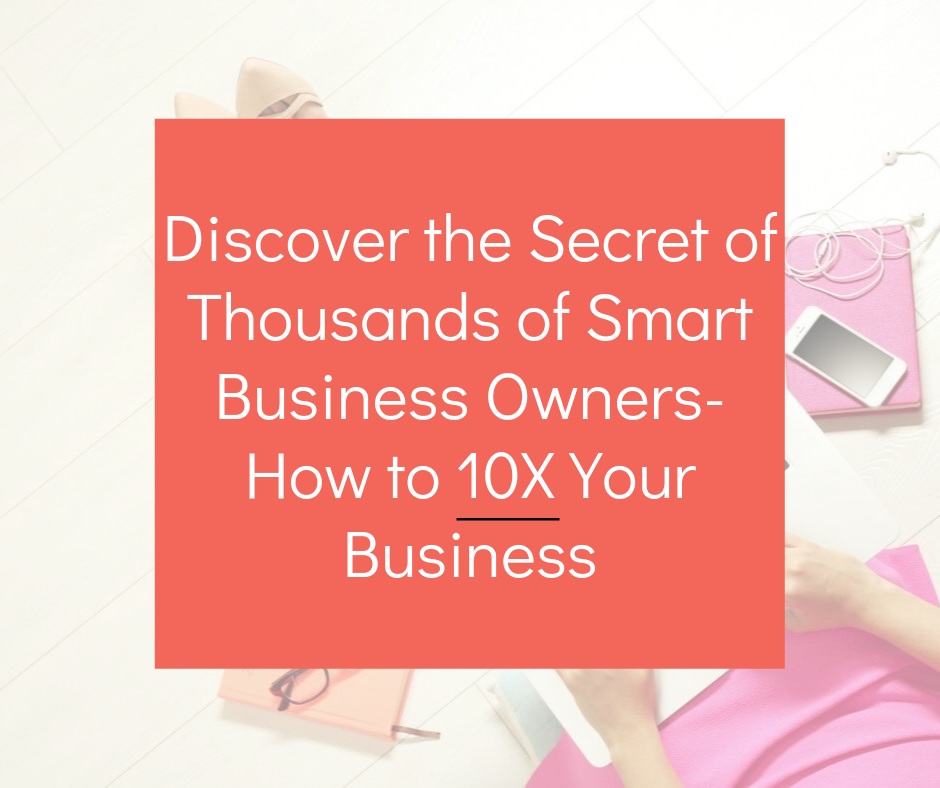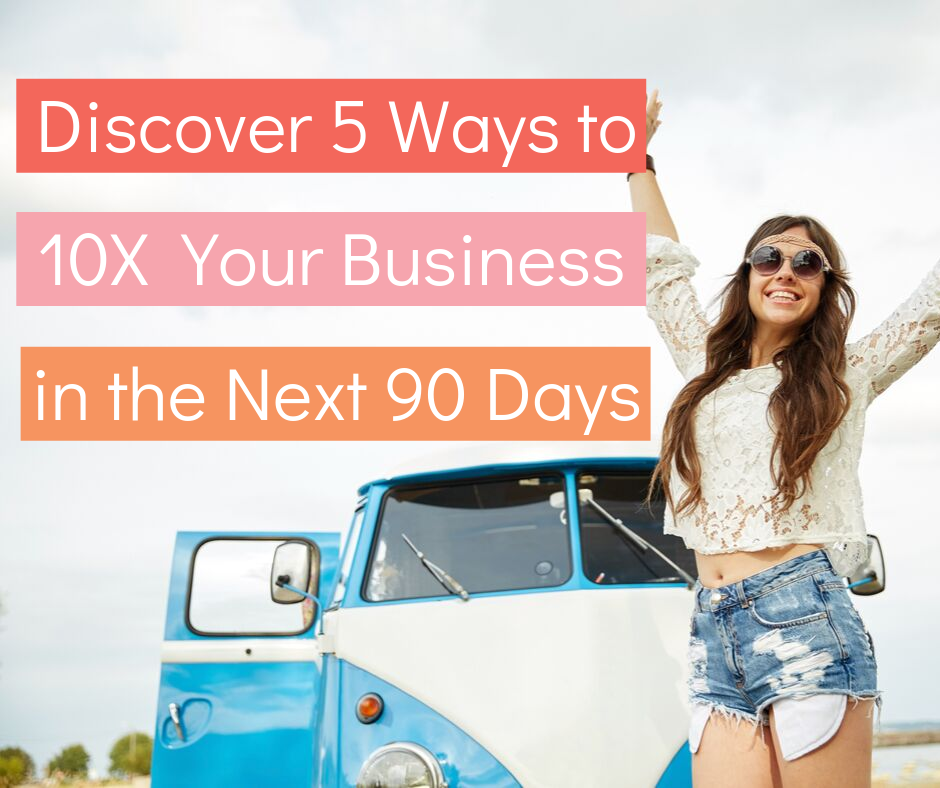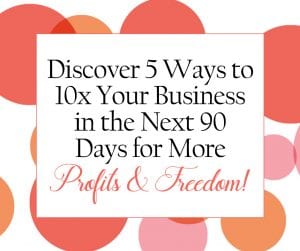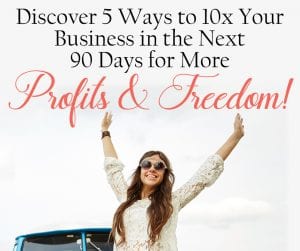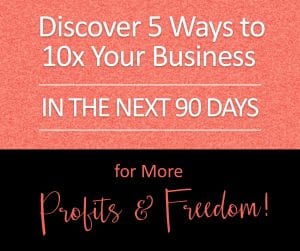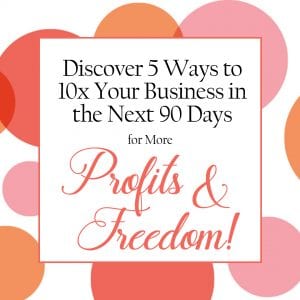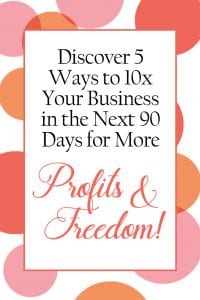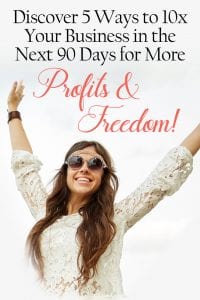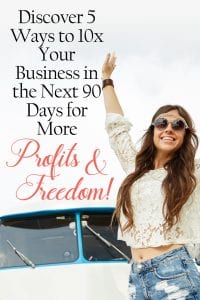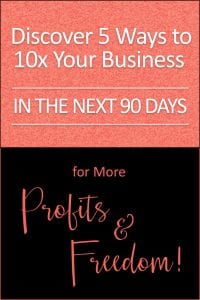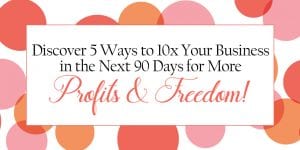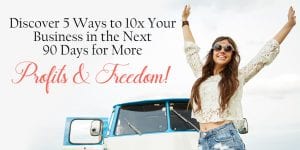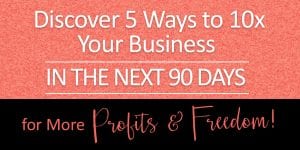 Brand Colors:
If you're creating your own graphics and want to match our colors, they are:
Coral – f3675b
Pink – f6a5ae
Tangerine – f69460
Blog Posts & Freebies & Bonuses (Leak our Videos)
If you prefer to add guest content to your own blog, you may embed our videos from YouTube onto your site. OR include these as bonuses to your programs.
However, IF you do this, there must be a clear call to action beneath the videos to Coach Glue programs or to the 10x your Business opt-in page – using your affiliate links of course.
To embed the videos, follow these simple direction.
Choose which of these videos you like.
Once you're on our page where the video shows, click the title of the video.
Then click "Share" and the embed instructions will show.
Add it to your blog as a post or page.
Then be sure to link under it to Coach Glue with your affiliate link. (You can use our example text on the page to know which items to link to.)
Social Post & PS ideas:
Use these in your social media posts with your affiliate link to the5 Ways to 10X Your Business page.
These also make an excellent "PS" file for when you're sending your emails and don't know what to PS in them. (HINT: PS's make sales!)
What would be different for you if you added a zero to the end of your monthly income? $1000/month became $10k/month for instance? Here's some excellent free training that'll just you just that.
Imagine your life if you were able to 10x your business – and work less. Here's how:
[FREE Training] Discover how to double, triple, or even 10x your business:
Lean how to finally make your dreams a reality in this free training "5 Ways to 10x Your Business"
How to grow your business. 1. Bigger List, 2. Recurring & Passive Income, 3. Planning. Learn more in this Free Training:
Ready to get off the rollercoaster of feast or famine? Here's how:
What if you could double your income without doubling your work? Check out this free training to learn how:
What if you ONLY had clients you love to work with and you could turn away any that didn't sound like fun? Here's how:
10x Your Business with Passive and Recurring Income. Here's a shortcut that 20,000 coaches know about:
10x Your Business with High Ticket Products (It's easier than you might think). Here's a shortcut that your competition might be using. Are you?
5 Ways to Break Free from Selling Hours for Dollars! Want in? Click Here
Wonder how other coaches are making 6 and 7-figure incomes doing what they love? Here's how!
Tired of 1-to-1 clients taking up all your time? Click here to leverage the secret coaches are using to play a bigger game!
Click Here for 5 Ways coaches + entrepreneurs are leveraging the power of done-for-you content to 10x their business!
Wish you could serve more people, make more money, and have a bigger impact on the world? Check out this free training:
Tired of clients dropping off and taking your income with it? Click Here to Create Recurring Income
Email Ideas: 
Email #1: Imagine Adding a Zero to the End of Your Income
Email #2: Maxed Out? No Time?
Email #3: Does Marketing Make You Queasy?
Email #4: Exhausted?
Email #1: Imagine Adding a Zero to the End of Your Income
Subject Ideas for this Email:
Imagine if you were able to add a zero to the end of your income.
What if you could work less and earn more? 5 Ways to Do This Inside [Free Training]
Double or Triple your Income Without Working 24/7? Here's How.
Email Body:
My friends, Nicole Dean and Melissa Ingold,, run multiple six-figure business while…
Spending time with their families.
Not being slaves to their phones (in fact both ladies have an aversion to having their phones on them at all).
Going to yoga classes.
Enjoying time in nature.
Cooking delicious, healthy meals and more.
How do they do this? Through well-planned strategies that build systems, passive and recurring income streams, and funnels that work for them (so they don't have to).
Want their secrets? Well, you don't have to pay $1997 or even $997…
Or $497
Or even $297
Or even $1.
They're teaching you 5 Ways to 10X Your Business in the Next 90 Days …. For free!
Can they guarantee you'll 10x your business in the next 90 days? Of course not. They have no control over your actions. So, what if you do what they teach and you "fail" and only double your income. Oh no…. 😉
Click Here to Get this Now ~YOUR LINK HERE~
Email #2: Maxed Out? No Time?
Subject Ideas for this Email:
Learn from the best… for FREE!
What would you do?
Email Body:
What would you do if you doubled your business overnight? Would you go on a vacation? Would you pay off debt? Or maybe you'd buy that new car you've had your eyes on for… like, ever.
The point is that you'd live your life a bit differently if you had more income making it's jolly way into your bank account. Amiright?
So why don't you just go make more money already ~NAME~?  Oh, because you're maxed out already? No more time? I see.
So what if you could sit down with two multiple 6-figure business ladies and pick their brains to see how they did it? How they grew their businesses with a family and car-rider lines and field trips while still being a functional human being?
What would you ask them? What would you expect to invest in a meeting like that?
Great news! They've already been asked every question you can possibly think of (like a bajillion times) and they're giving their advice to you (and me) for free!
Sign up now for "How to 10x Your Business" and get this incredible advice on how to grow without going nuts in the process.
~YOUR LINK HERE~
P.S. If you want to 10x your business (or even be a total loser and only 2x :)), this is the best, free resource out there from women who have already done it!
Email #3: Does Marketing Make You Queasy?
Subject Ideas for this Email:
Even one of these strategies will have a massive impact on your bottom line
This is how 6-figure coaches do it
You're working too hard. Do this instead (you can thank me later)
Email Body:
Quick… when you hear the words strategy, systems, passive and funnels, what do you think of?
Oh… did you just throw up in your mouth a little? Well, that's how most business owners feel about it, you aren't alone (but you might want to take a little sip of water or something).
But the vomit inducing thoughts aren't because these aren't awesome ideas that really work It's because they take time and brainspace that most of us who have a business to run, just can't quite manage to actually do (even though we have grand ideas in our massive Evernote files).
It's totally okay though. I have two biz buddies who each have that elusive multiple 6-figure, dream business. Nicole and Melissa have compiled some of their best advice for how to 10x your business without going bonkers and I have to tell you, this stuff is gold…. Or maybe even more valuable than that!
It's the advice that so many successful business people pay mucho dineros for (that's big money… in case you were wondering). It's what they've learned through years of trial and error and have successfully implemented in their businesses and thousands of others.
~NAME~, guess how much they're charging you for it? Guess.
Did you guess? Come on, play along.
It's 100% free.
I know, right!? You've got to sign up for this incredible mind dump (that doesn't sound very cute but you know what I mean) of all of the best advice from these ladies to 10x your business starting tomorrow.
Don't miss their methods to:
Earn more income on an ongoing basis so you're not riding the rollercoaster of feast and famine.
Have clients you love to work with. You get to turn away any that don't sound like fun to work with.
Be able to make money on demand when you want to work – and take off when you don't.
~YOUR LINK HERE~
P.S. If this sounds too good to be a FREE resource, you're free to pay whatever you were thinking it was worth above 😉
Email #4: Exhausted?
Subject Ideas for this Email:
Most entrepreneurs burn out. Here's how the savvy ones escape.
Stop for a sec. Let me help you to be more productive.
You don't have to work more to earn more. You just have to be smart about it.
Email Body:
Did you stay up until 2am again? Leaving your family sleeping peacefully so that you could squeeze a few extra hours of work in your jam-packed day?
Be honest, is that how you want to spend the next 3-5 years of your life? Exhausted. Dreading leaving your bed in the mornings. Ready for a break.
I'm guessing no.
NAME, if you feel like you're already maxed out, zombie-fied and not really enjoying this whole entrepreneurial roller coaster anymore… how on Earth will you get to that "next level" that you've been talking about.
I mean, maybe you're energetically blocking more success because you know that you just can't physically take on one more "to-do" in your day (and quite frankly… you don't want to).
So let's say there's a way you can prepare for the next step by perfecting this one, huh? I have these two pals, Nicole and Melissa, and they're business goddesses who have really grown their empires without getting all uptight and stressed out. They're sharing how you can 10x your business, just like they have.
AND IT's FREE!
I think it's something that so many of us need (me too) to get a handle on but we aren't quite sure how.
Here's the HOW! ~YOUR LINK HERE~
Sign up here and let me know what you think NAME. I can't way to see you at your next level, kicking some serious business booty.
P.S. Your new level is waiting for you to say YES (so let's do it!)