July 31-August 7th: New Course! Freedom Journaling! How to Write Your Dreams into Reality in Just Minutes a Day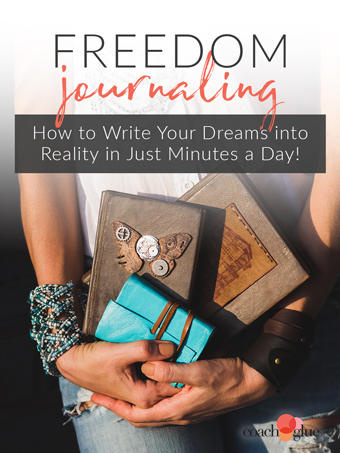 Your URL (please insert your ID where it says AFFID) – https://in234.isrefer.com/go/journal/AFFID
Promo Code: 200
Discount: $200 off
Expires: August 7th at midnight
---
Other Stuff to Know…
You can get all of your links and check your stats here…
–> Grab your links to our products here
If you have ANY questions, let us know. Here's how:
If you have a customer question or are a new affiliate, contact support for assistance getting links or downloads. Our team is faster than I am (as they are online more) and more knowledgeable about the inner workings of Infusionsoft. Forwarding *customer* issues to me will, in most instances, just delay things so please refer your people to our help center.
If you're an experienced affiliate (have made sales in the past) and want to brainstorm special promos or interviews, hit me up on Facebook here: https://www.facebook.com/thenicoledean YOU know your audience better than I do, so let's work together to create something that rocks.
Brand Colors:
If you're creating your own graphics and want to match our colors, they are:
Coral – f3675b
Pink – f6a5ae
Tangerine – f69460