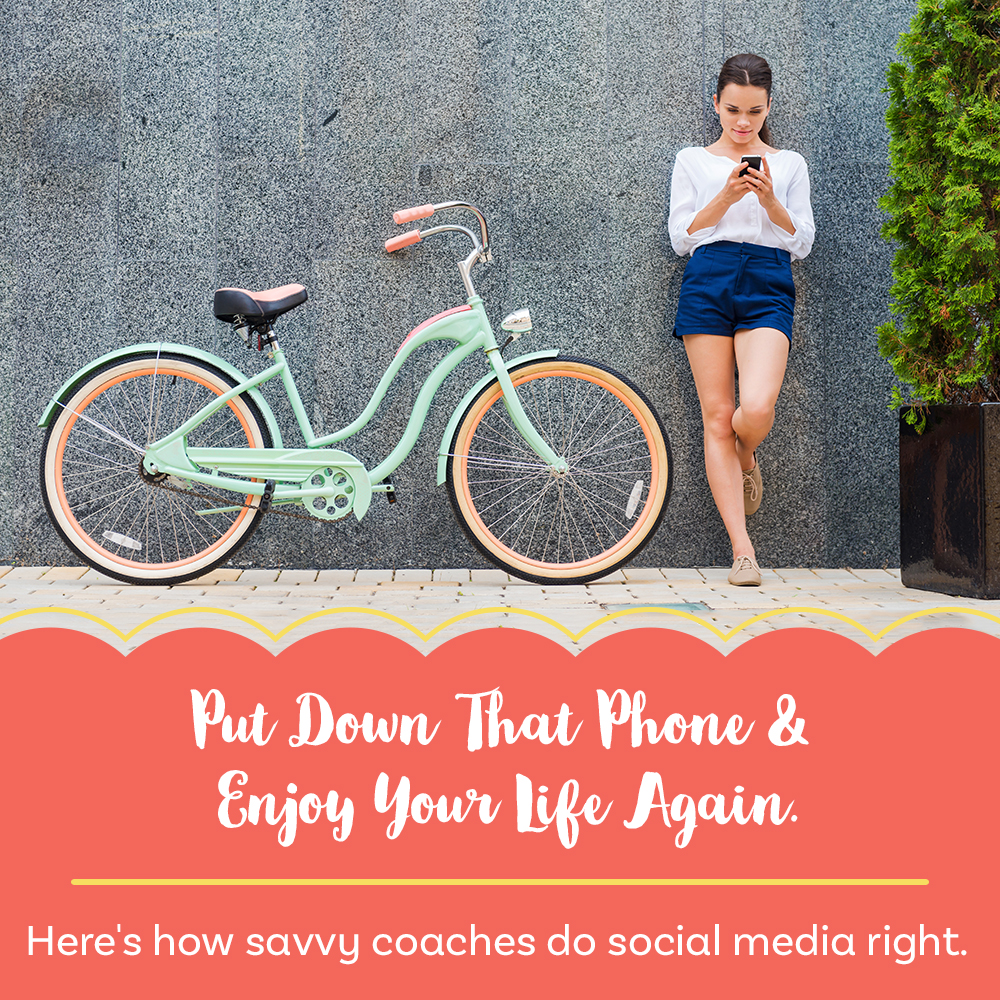 We've all been there. Logging on to Facebook or Twitter, just to post something short, but then two hours later we're still logged in, participating in five different conversations, liking crazy cat pictures, and losing your productivity. Even though there is definitely a social aspect to social media, does that mean you have to devote a minimum of two hours a day to it? And let's face it, you're probably on more frequently than just that one time, am I right?
Here are some strategy tips for working your social media profiles instead of them working you:
1. Do your research.
What platforms do your ideal clients use the most? When are they live and present on these platforms? There's no sense in posting at 9 am if your ideal clients don't log in until their lunch break at noon. Nor does it make sense to flood your Twitter feed with posts if your ideal clients are Instagram fans. Go to where your ideal clients hang out and go at the same time they go. Having that instant engagement will keep you focused, you'll be available to answer questions, and you won't be as tempted to look for crazy cat videos.
2. Plan your content.
Before logging in anywhere, always have a plan of action. This can mean planning out your social media posts 30 days in advance, complete with graphics and calls to action. If that's too overwhelming, plan out 7 days in advance and set aside one day a week to look ahead and get posts or graphics created. Do you prefer to film videos? You can still plan these out and film a bunch of them in one day and then schedule them to publish on certain dates. Or plan the days and topics for any live videos you want to shoot.
3. Set a timer.
For your social media efforts to be successful, don't forget about the social aspect. Leaving comments and reactions on other people's posts is a necessity or those followers will start to ignore what you're posting. Social media is about building relationships so don't ignore your followers; instead, set a timer for however long you have and focus on leaving valuable comments in both your feed and in any groups you belong to. Instead of looking at baby pictures of your neighbor's second cousin, focus on the people in your business following, your ideal client.
Don't Let Social Media Stress You Out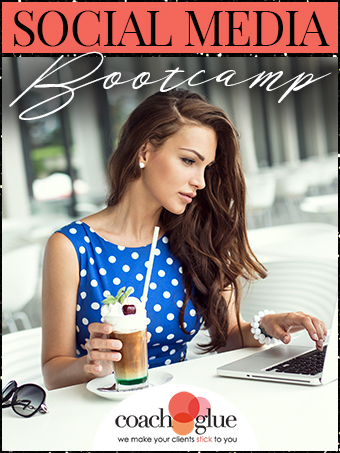 Social media is meant to be a useful tool, not one that stresses you out and makes you doubt your business ability. If you feel like you're stretched too thin across social media or if some platforms intimidate you, take a look at our Social Media Bootcamp workshop. This is our 4-module self-study class that leads you step by step through the setup process and gives useful tips about each of the different platforms and how to best use them. There are also recommendations for ways to automate your social media as well as tips for engaging your audience. Once you perfect these strategies, you can rebrand these workshop materials to teach others how to make the best of their social media platforms. Click here to learn more.