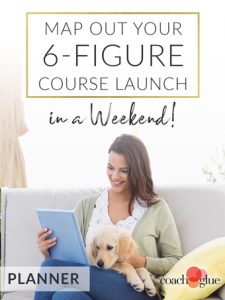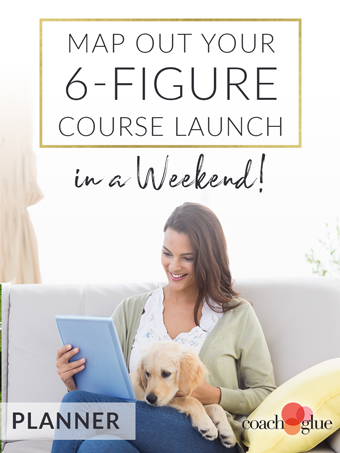 You may not be able to earn 6-figures in a single weekend, but you can certainly plan out a successful launch strategy in that time frame!
We know. Planning out an entire launch sounds complicated and overwhelming, but it doesn't have to be! When you have a plan to follow, it can be accomplished in as little as a weekend!
Imagine being the coach that helps their clients plan out an entire course, launch schedule, pricing and bonuses, funnels and more … all in one weekend! You could accomplishing something they've been putting off for MONTHS, in just a short few days. Just imagine how good that would feel for both you and your clients!
Using this package, you can coach your clients 1:1 or in a group through a live mini class or recorded e-course program. Or, pick one of the exercises and use that as a lead generator – simply set up an opt-in page, monetize this package with your information and offers, and give it away to the people who sign up for your mailing list.
You get all of this Done-for-You content in .doc format so it's ready to use. You can customize it as much (or as little) as you would like.
Read More »