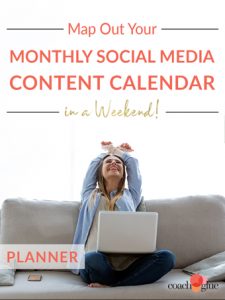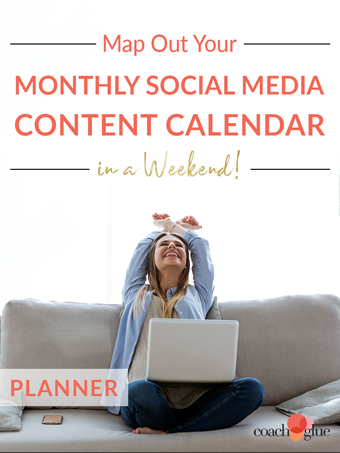 Social media marketing is essential for any online business. It's a great place to connect, meet other soloprenuers, network with potential clients and promote your business.
But like any other marketing platform, without a solid plan in place, it's just not as effective as it could be. And when it comes to social media, your content is everything.
Luckily, planning out social media content doesn't have to be complicated. It doesn't have to involve staring blankly at a computer screen for hours waiting for inspiration. In fact, an effective social media content calendar can be created in as little as one weekend!
Using this package, you can coach your clients 1:1 or in a group through a live mini class or recorded e-course program. Or, pick one of the exercises and use that as a lead generator – simply set up an opt-in page, monetize this package with your information and offers, and give it away to the people who sign up for your mailing list.
You get all of this Done-for-You content in .doc format so it's ready to use. You can customize it as much (or as little) as you would like.
Read More »