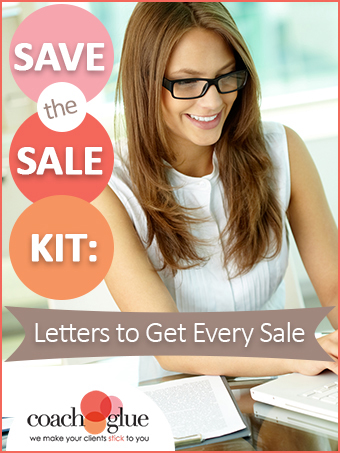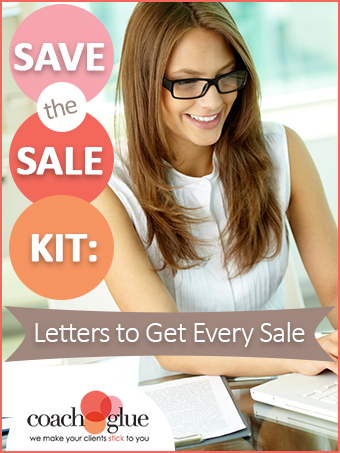 Want to easily save every sale?
Like most coaches, there will be times in your business when a potential client isn't an immediate "yes!" and you'll need to follow up in order to save the sale.
In order to keep these potential clients from slipping through your fingers, some of the ways you can save the sale are:
Following up with people who have shown interest in coaching in the past but who were not ready yet
Reconnecting with previous clients
Turning a "no" into a "yes!"
And much more!
As usual, we make it super easy for you to do with our done-for-you letters/emails that you can use to do all of these things!
These are the 10 Letters You'll Get in this Kit:
You will receive the following 10 documents in .doc version so that you can add your logo and customize them for your own use in working with your clients.
Email to Follow Up With Potential Customers Who Do Not Buy
If a client visits your sales page but does not buy, this email will help answer questions and remove purchasing barriers.
Email to Send When a Potential Client Says "No"
Send this email to respond to your client's concerns regarding your programs or services to overcome their objections and get them excited to work with you.
Email to Reconnect With a Past Client
This email is perfect for reaching out to a client you've coached in the past, and would love to work with again. They are waiting for the opportunity. With this letter, you'll give it to them.
Email to Send to a Canceled Group Coaching Member
This email lets canceled members know about changes to your membership since they've left, and extends an invitation to rejoin. Sometimes life circumstances change or the person's business has changed and they'll jump at the chance to pick up where they left off
Email to Send When a Client Says "It's Not in My Budget"
This email answers the money concerns your potential clients might have in a thoughtful, gentle manner.
Email to Send When Client Isn't Doing the Work
This email offers a gentle reminder of her goals, plus encouragement to keep moving forward. This letter can help to ensure your client's success so they continue to work with you.
Email to Send Following a No-Show Appointment
Frequently a no-show is just based in fear. Send this email to help potential clients overcome their concerns while offering encouragement and information on how you can help.
Email to Send When They Hire a Different Coach
Send this email to wish them well with their new coach, and to remind them of additional training/programs you offer that may be a good fit down the road. They'll remember that you were a class act. Frequently, when their other coaching relationship ends, they'll come back and be ready to sign on the dotted line saying "I should have chosen you instead." While we don't wish anyone to waste money, we definitely want them to end up with the RIGHT coach (you) in the end.
Email/Letter Responding to a Refund Request
Send this email to encourage feedback from your customer, and to offer an exchange in lieu of a refund. You'll keep the money in your account AND have a happy customer for life.
Email to Send When a Sales Call Goes Bad
Send this email when you feel a sales or discovery call was awkward or non-productive. This is a graceful way to help your client to come back and work with you, even if they feel embarrassed.
Get this Kit Now for Only $27!
Here are a Few Examples of What You'll Get: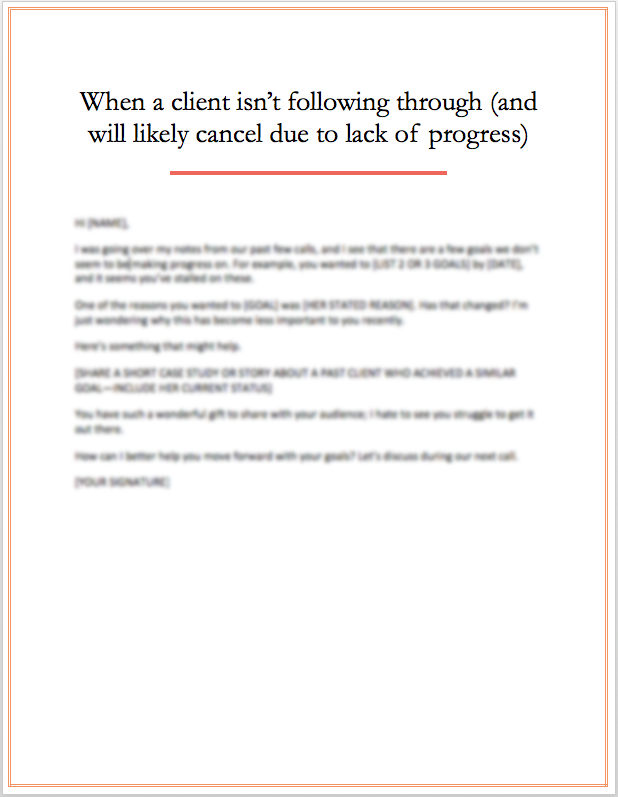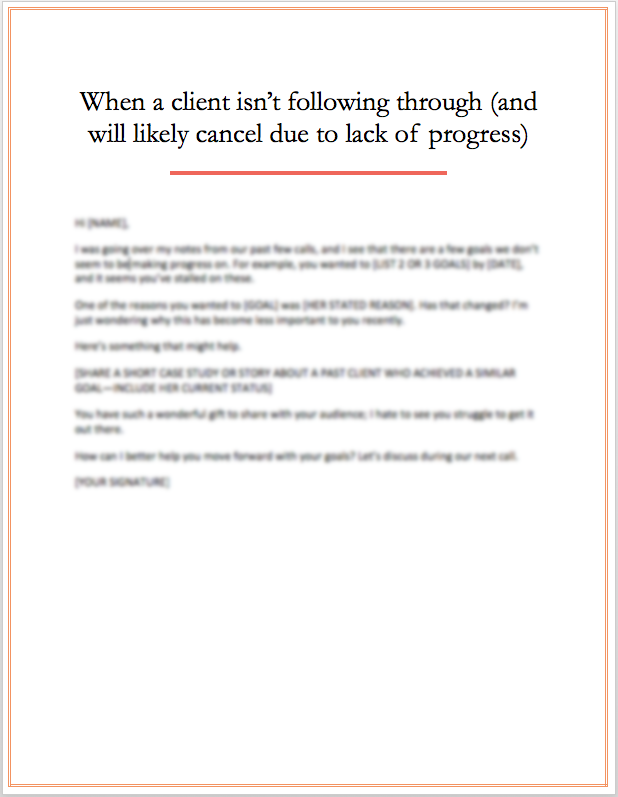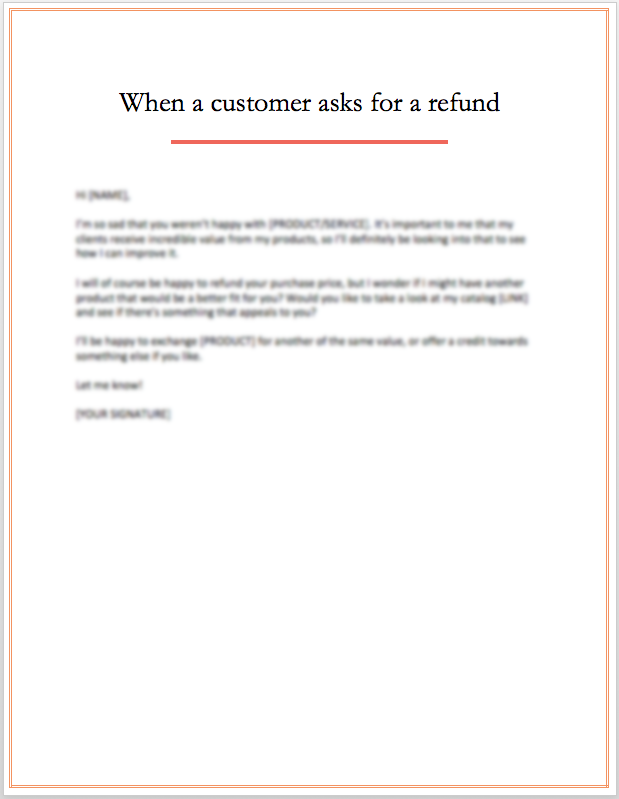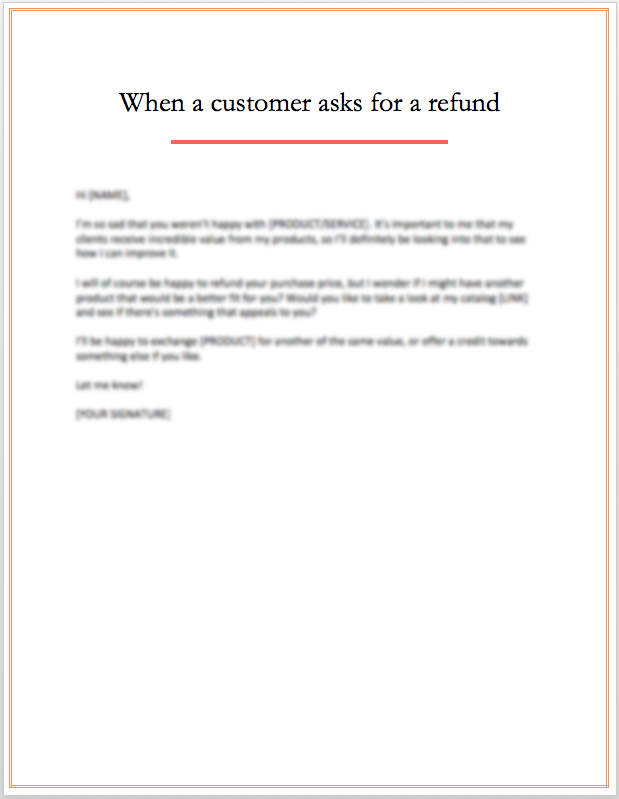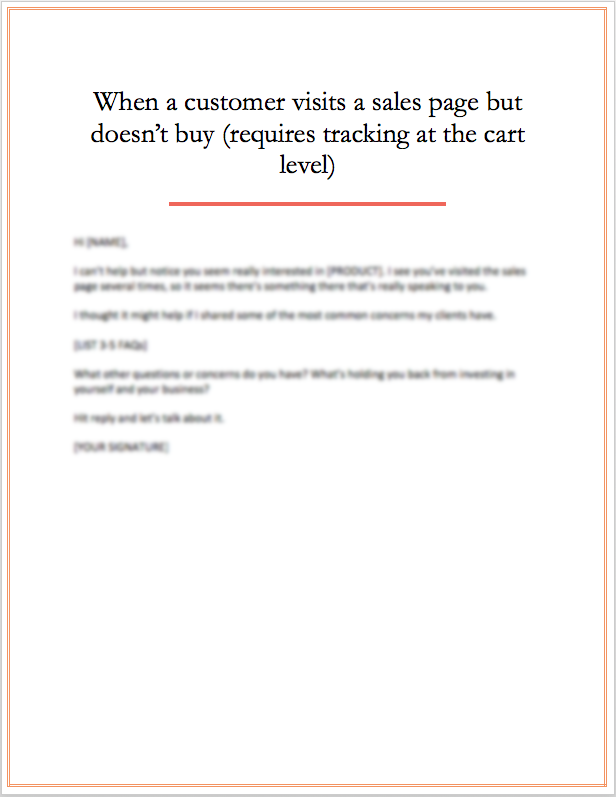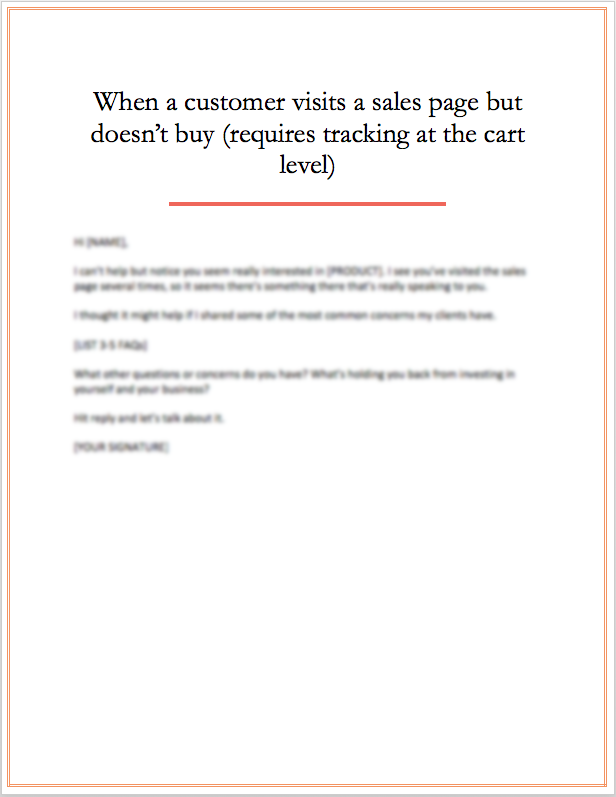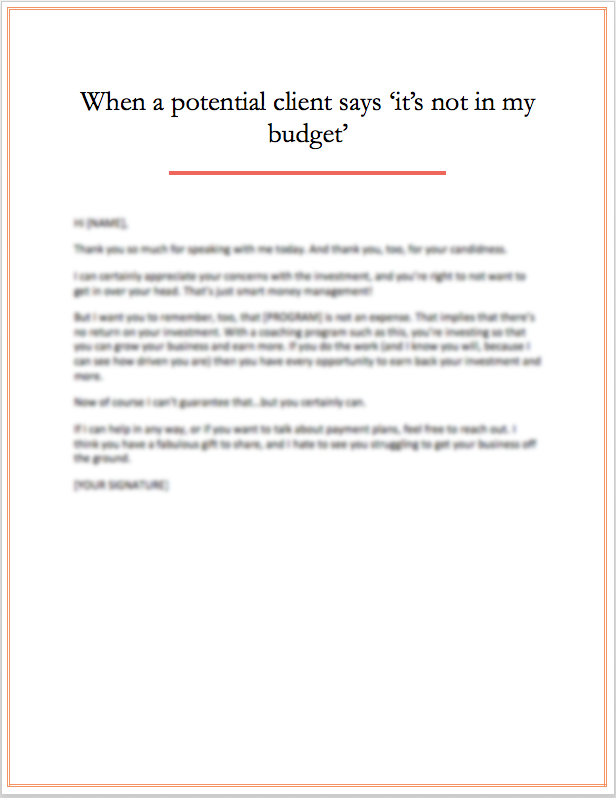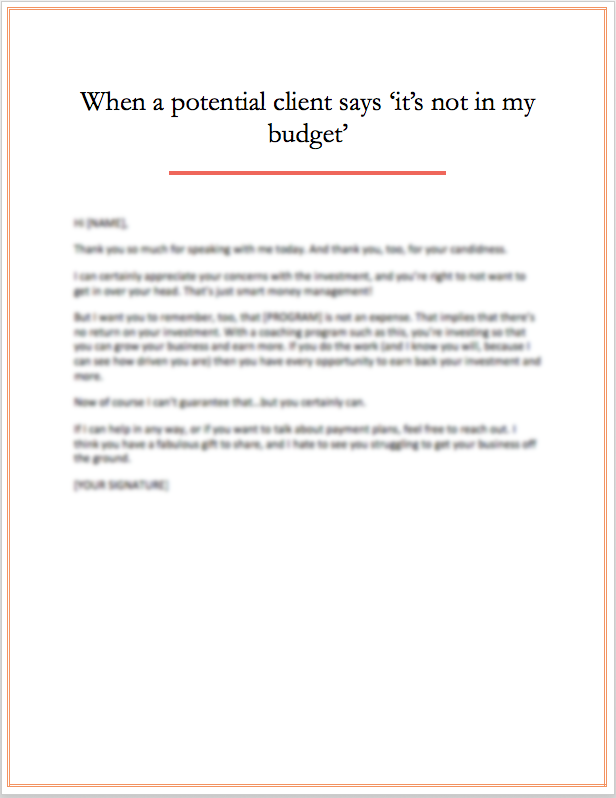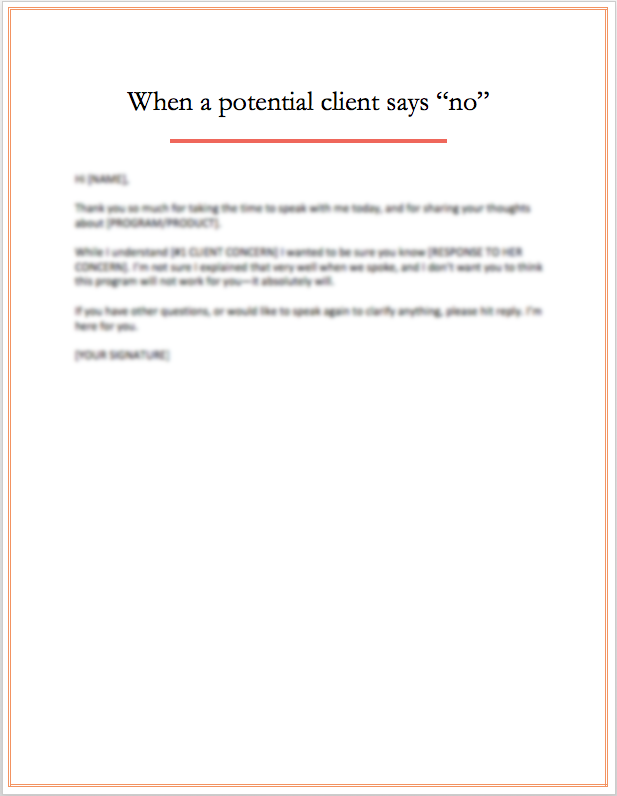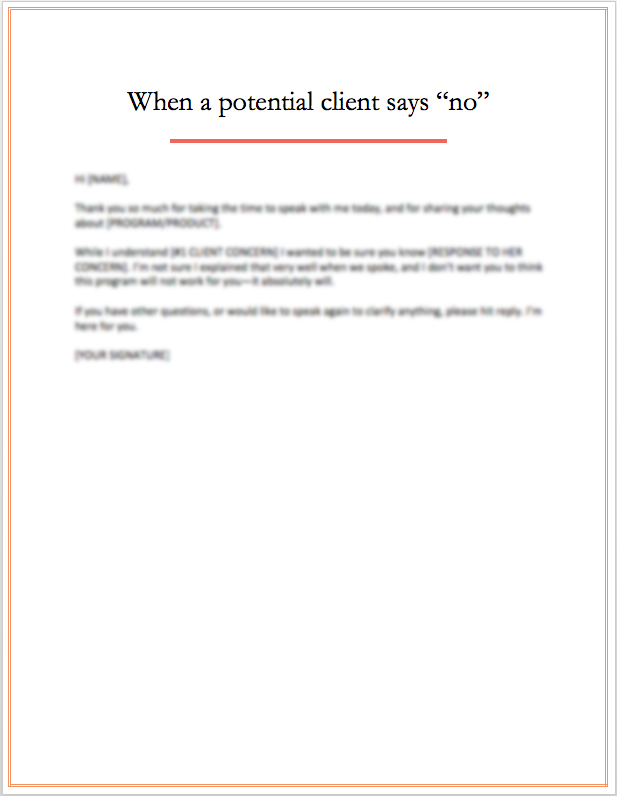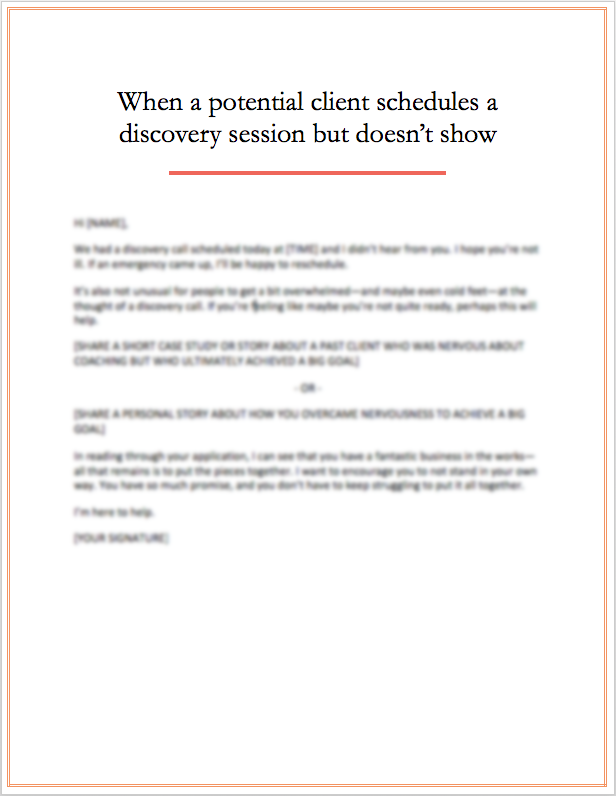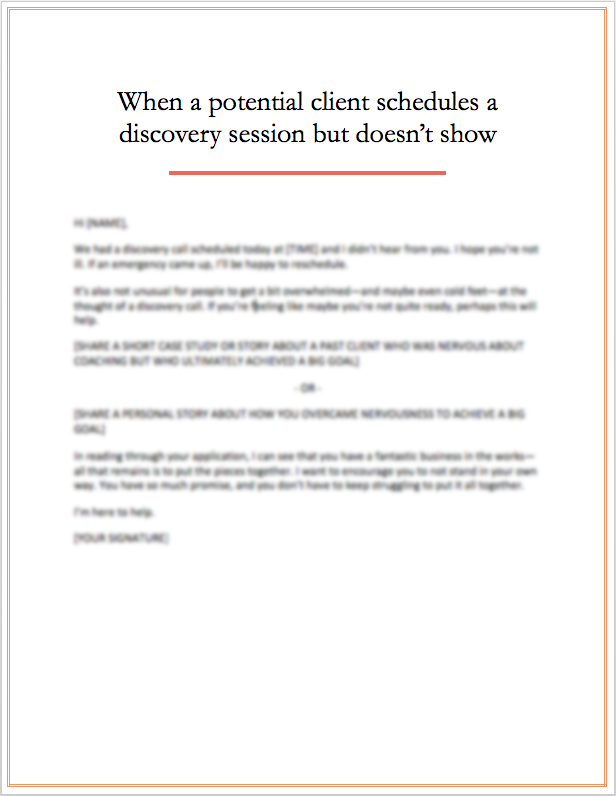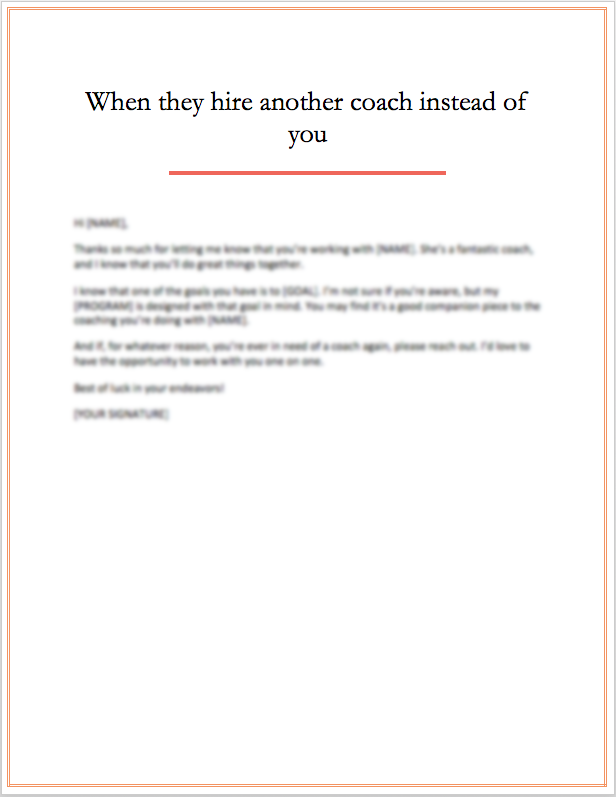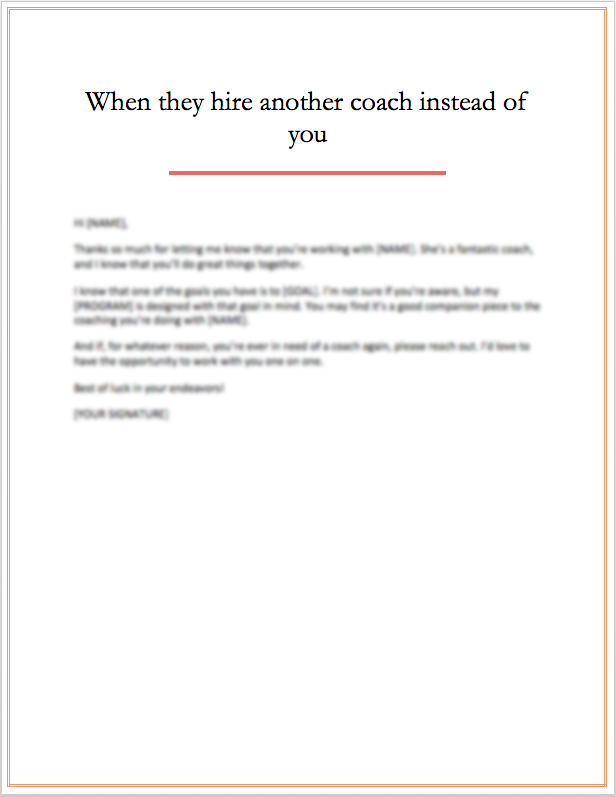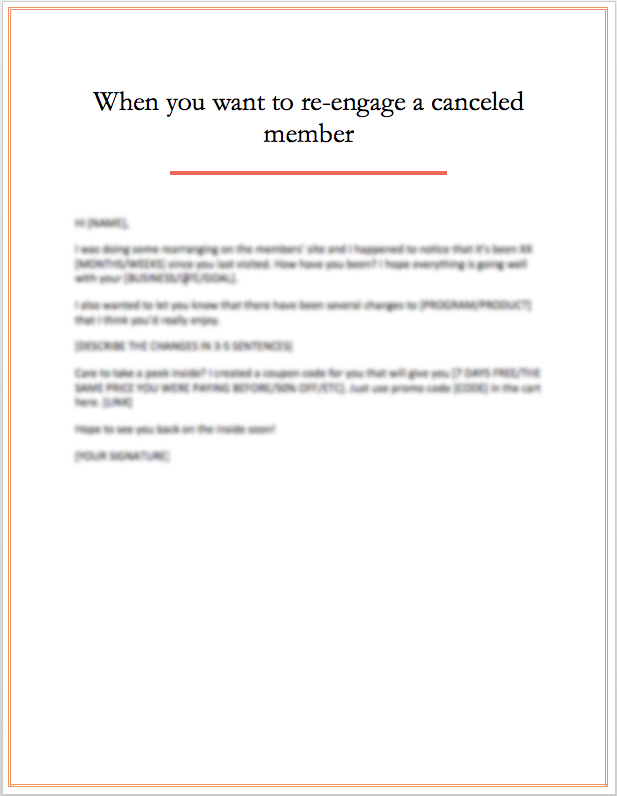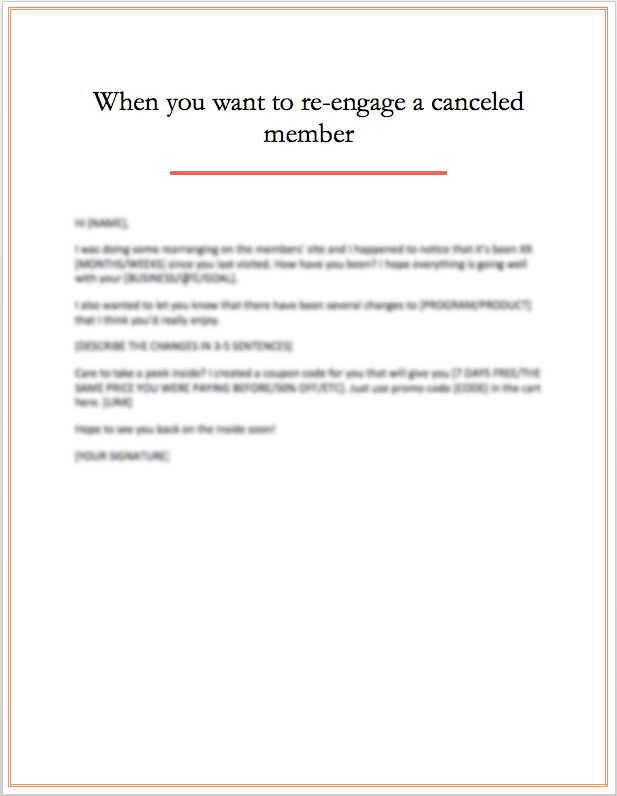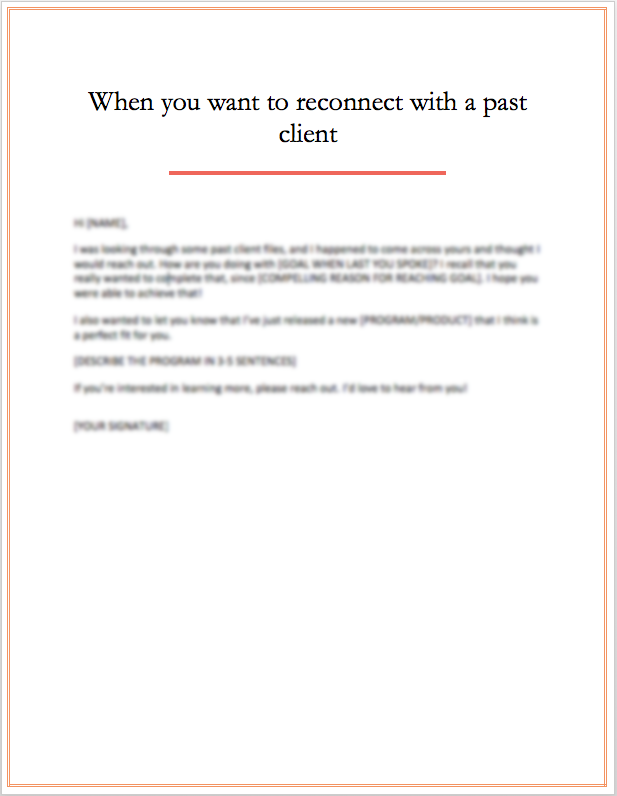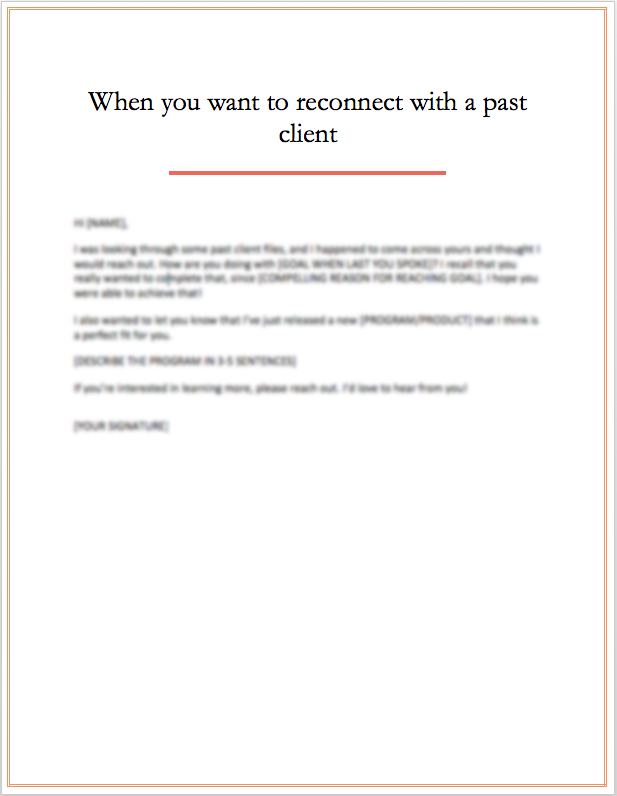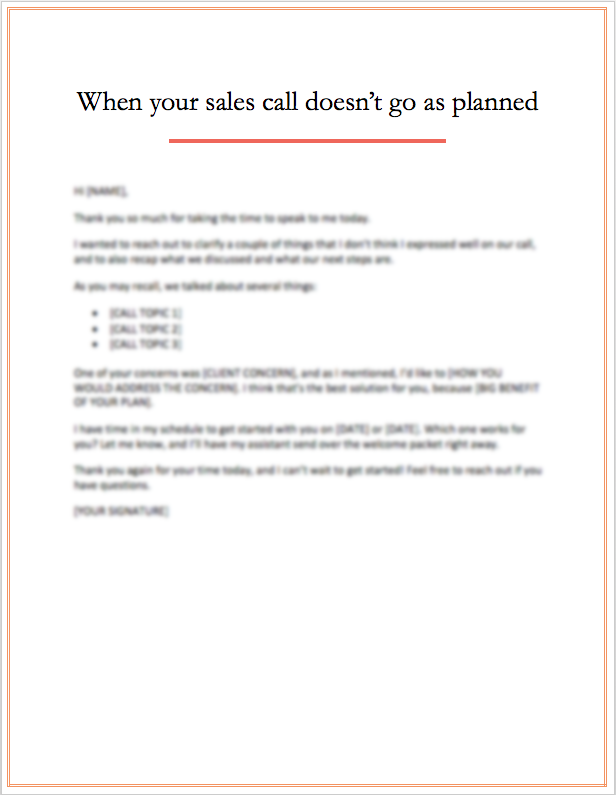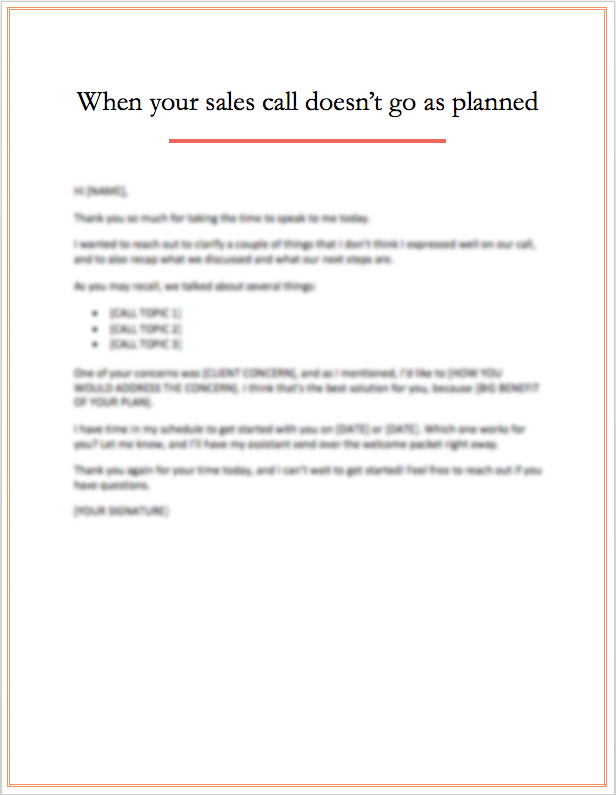 Get this Kit Now for Only $27!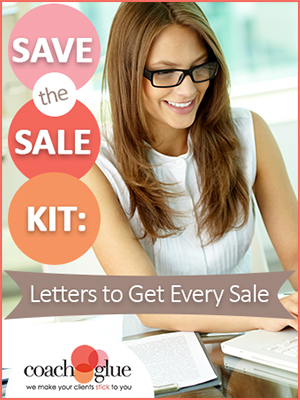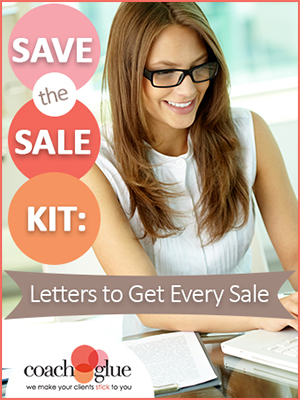 What can you do with the forms in this kit?
Use them in your own coaching business to help you deal with those difficult conversations professionally.
If you teach business owners how to become coaches, then include some of these in a bundle with your own program. It's ok. We don't mind.
Create some training about how to become a better, happier coach and bundle these forms as an upsell to your program.