Done-for-You Email Connection Templates
"11 Emails to Make Your New Leads Love You"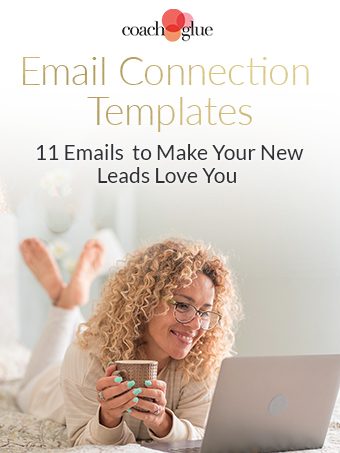 This package includes 11 powerful nurture email sequence examples, questions that will help you dig deep to craft emails that are entertaining and empowering, plus plug-and-play templates you can use to plan, craft and personalize your emails.
You'll dig deep to unearth your origin story, your viewpoints and unique stance in your industry and so much more.
These emails will help you connect deeply with your audience and turn your emails into cash.
Use your Overcoming Story to Teach a Lesson
Things I Wish I Knew
It's Not Your Fault
Paint a Vivid Picture of Short-Term and Long-Term Benefits
Failing Forward
Go Against the Grain / Unpopular Opinion
Fear of Success
Take Readers Behind-the-Scenes
Tell Them They're Not Special (In a Good Way) to Overcome Objections
Business Lessons from Someone You Admire
[Number] of Easy ways to [Ultimate Outcome]
Take a Peek at The Full Templates Package
It's part journal to pull your message & stories right out of your SOUL – and part template to put your unique magic into creating emails that connect and convert.
For each email, there are several deep dive prompts (we think this is the most powerful part!), then a template where you can piece it all together.
Seriously, if you just used the deep dive questions to think ways to better to connect with your audience and you used that content to create connection (through FB lives, emails, social media posts) – you're golden!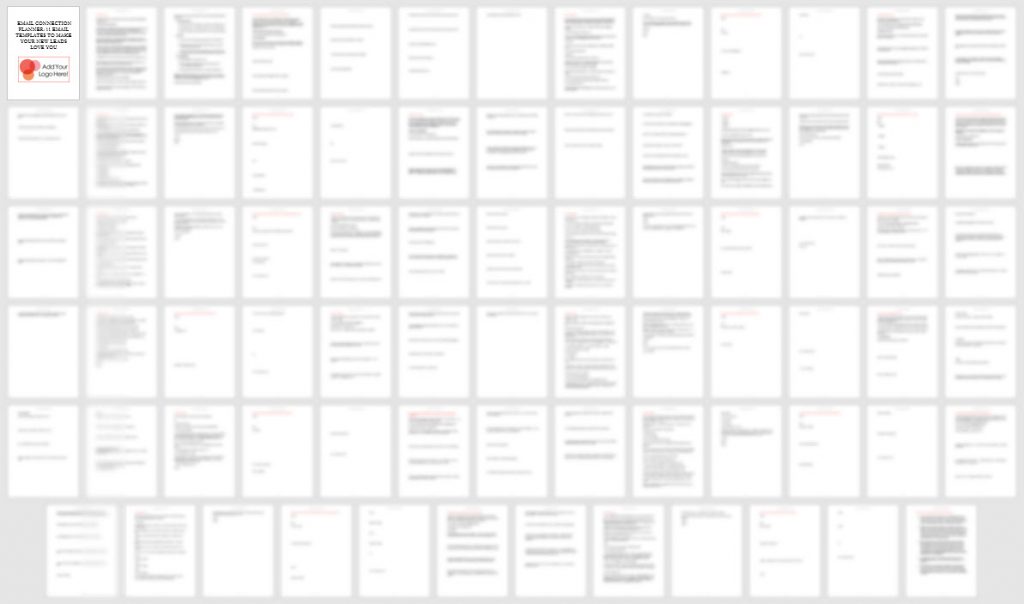 Imagine if you used these emails to get clarity on what makes you and your programs unique — and you could finally communicate that clearer than ever. 
You load up two emails to your follow-up sequence and get 3 new sales per week! The price is so worth it.
Download these Templates Now for Only $77!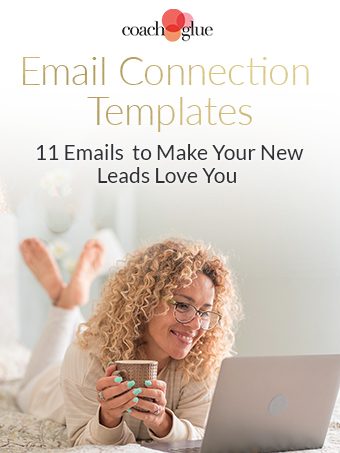 What can you do with this these templates?
Personal Use (Write Your Own Sexy Emails!)
Do you wonder how other coaches write emails that captivate you to click and buy? Wonder no more. You've got the magic now too.
Sell the Darned Thing!
Add your logo to the front page. Change the title if you wish. And customize the email template examples – feature your own stuff in the examples for EVERY email. OMG, the people who buy this and actually USE it will be falling in love with you more every page!
Interview your Clients to Pull the Emails Out of Their Heads.
Start with the deep dive questions that come with each email to get your clients inspired about their messages and what they have to share. Then share it!
Bonus for Existing Programs.
Offer these templates and a quick tutorial video as a bonus when people purchase your coaching package.
Bonus for Affiliate Offers.
Do you promote something already related to email marketing? If so, use this as a bonus when people take action and buy your suggested course. 
Host a Facebook Challenge.
Design an email challenge guiding your audience through each example with a video, audio, or guest expert interview.
Grow Your Own Community.
Start a separate FB group of entrepreneurs who are interested in revitalizing and re-engaging their email marketing, and offer the community to those who purchase these templates. Offer your coaching program to them too!
Get Them Interested in Your Services.
Work through these templates with your clients to help them grow their business by focusing on their email lists. Offer a done-for-them service after they see what's involved, if they don't want to implement themselves.
Remember, you get this in .doc format and you can add to the templates, edit them, remove or replace portions, customize it, monetize it, feature your own programs or your favorite products, or just use it as it is.
We can't wait to see what YOU do with the material.