Want to Help Your Clients Go




From Fearful to Fulfilled




So They Can Run Their Business Like a True CEO?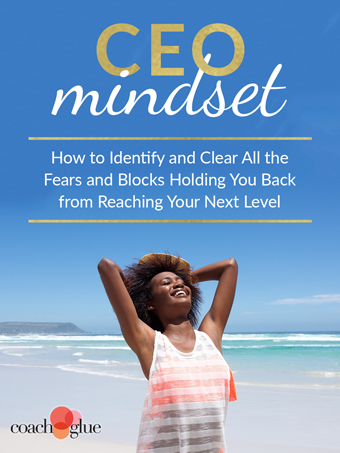 If right now your clients are:
Stuck in the day-to-day minutiae of running their business (read: sending way-too-many invoices, managing a gnarly inbox & fixing tech snafus left & right)
Feeling overwhelmed by everything on their plate, from client work to the marketing (who knew a 30-second Tiktok video could take so. long. to make?)
Not outsourcing or handing off tasks that allow them to stay in your Zone of Genius
Just doing their best to get through each day without a meltdown, rather than focusing on projects that will move their business forward
Viewing their business as their whole source of identity and therefore taking everything personally
Allowing any & everything to affect how they show up in their business, doubting their decisions, wondering if they're "worth it" and negatively comparing themselves to every shiny coach out there with a filtered selfie and a post about their latest 6-figure launch (which seems to be every single one of them!)
If you said yes to any of the above, then I've got some not-so-great news: Your clients might be running a business, but they're not operating like a CEO.
The good news? They can change all of that–with a little help from you!
And using this package, you'll be able to help your clients identify and clear the fears and blocks that are holding them back so they reach their next level and show up as their CEO self!
Using Our Done-for-You Video Script You'll Be Able to Help Your Clients Shift Out of Being The Employee & Tap into Their CEO Energy!
Whether you want to record a video training as your new product, or host a livestream or webinar for your clients – this video script has been completely done-for-you!
Or, if video really isn't your thing, just use the script to record an audio!
This 17 Page (6,765 word) Step-by-Step Video Script Covers:
Step 1: Stop Thinking Like an Employee & Make Your CEO Mindset Priority #1
Step 2: Get Real About What's Stopping You From Being a Vision-Driven Boss
Step 3: Define and Refine the Fears Stunting Your Growth (So You Can Start Crushing Your Goals!)
Step 4: Tackle the Right Fear First for the Biggest Payoff
Step 5: Break Down Your Fears with Tiny-But-Bold Action
Step 6: Surround Yourself with Other Supportive CEO Superstars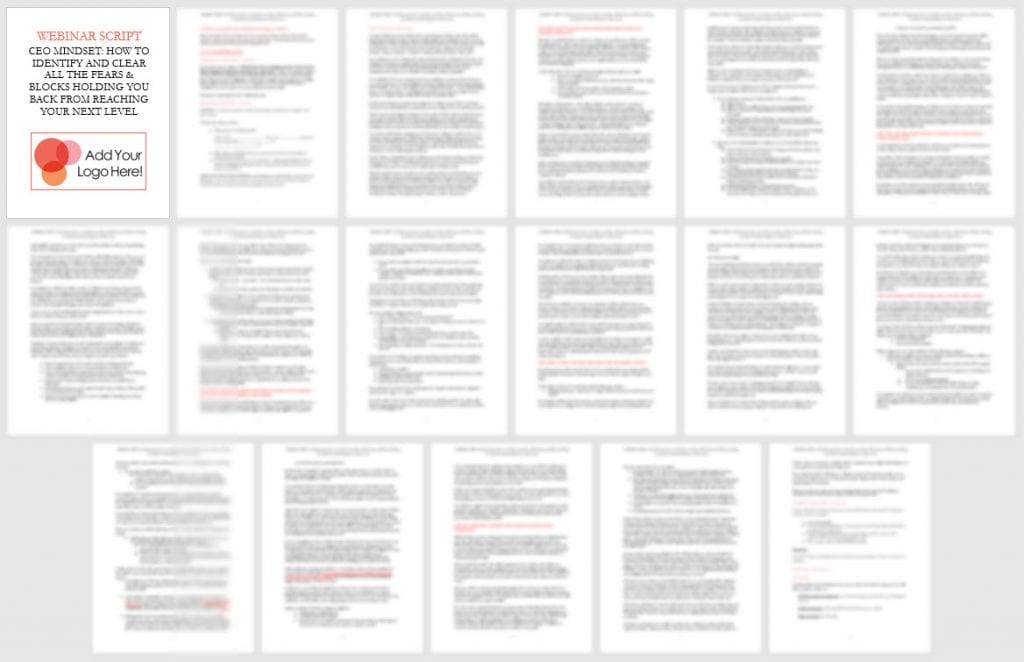 Who Wants to Over-Deliver to their Clients? You Do!
Which is Why You'll Get this Juicy Workbook that You Can Include with Your Video Training (Or Sell on its Own if Video isn't Your Jam)!
Because who doesn't love a good workbook?
Your clients are totally going to crush on this workbook filled with all the goodies that will help them take action.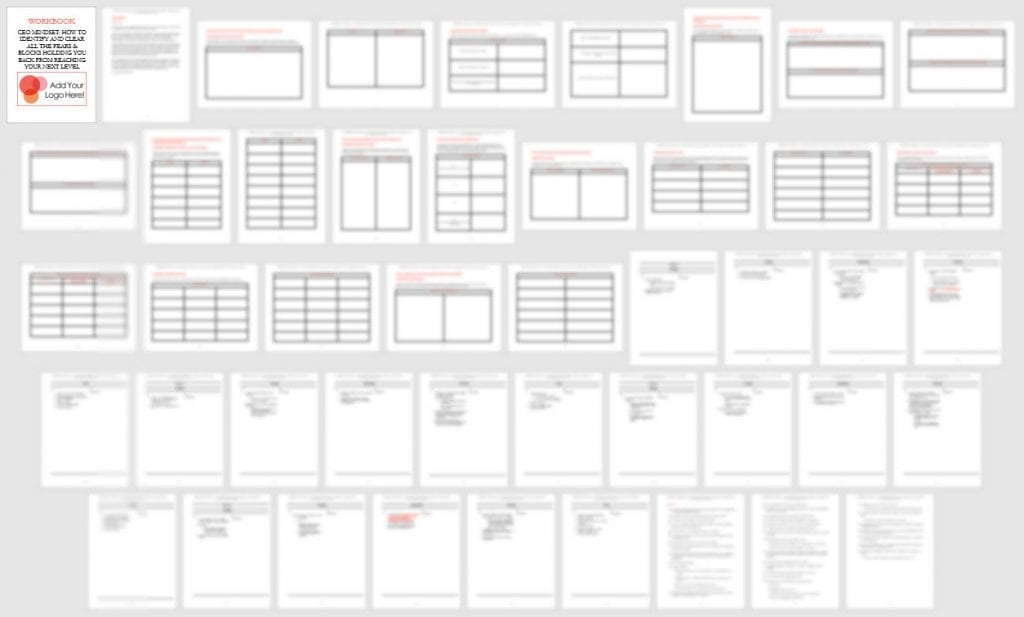 Creating Buzz for Your Offer is a Breeze with these 21 Done-for-You Facebook Posts
No more wondering what to post on social, just copy and paste these Facebook posts to help you promote your new product.

Professionally Written Sales Copy to Help You Sell Your Offer
Because who wants to spend weeks writing sales copy instead of making money. Just copy and paste this professionally written copy into your sales page template, add your buy buttons, and CHA-CHING! You're ready to sell your product.

What Can You Do with This Content?
Record a video or host a livestream/webinar using the script and then package up your training with the workbook and sell it on your website.
Sell the workbook by itself without video.
Record an audio using the script and package it up with the workbook.
Create new a product and include it as a bonus for one of your other courses.
Use the content to create new trainings for your membership program.
Create a new product and use it as an upsell or cart bump offer.
Been invited to teach at an online summit or event? Use the content to create your new training.
Use the video script as the outline for a new book.
Add the workbook to one of your other products or courses as a bonus.
Use the content to create a VIP day around the topic of this package, and give your clients a copy of the workbook.
Want to create a product or course on a similar topic from scratch? Use the sales copy from this package to help you sell your offer.
Get this Package Today Only for $97 $27
with coupon below: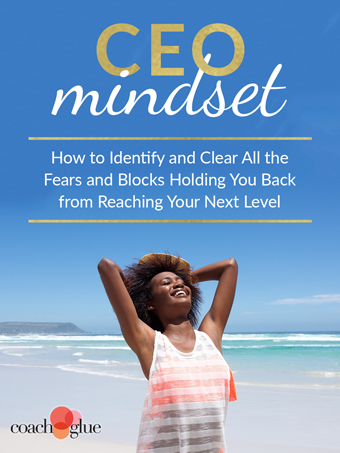 Only $27 TODAY only!
ENTER COUPON CODE: 2022