Are You Ready to Help Your Clients Get Their Life Together and Rock Their Business, Too?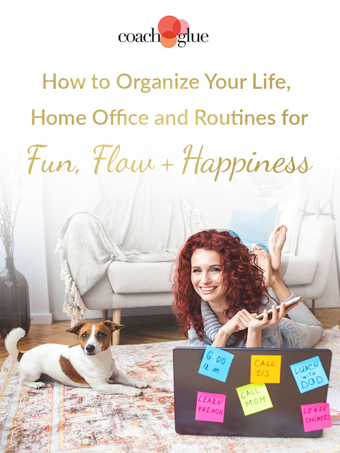 We're sure you've seen it before… Your client comes to you, in the midst of disarray and disorganization, feeling like their life is one, big unorganized mess. They know it's really time to get it together, but they just don't know where to start.
In fact, we're willing to bet some of the following sounds familiar to you:
Your clients don't have solid routines or structure in their days because they started their business for more freedom–but truth be told, it's draining and time-consuming trying to keep up with all their commitments (and "life stuff") without a plan.
They're struggling to get it all done in their business because they're constantly stressing about everything else–like the dirty dishes in the sink, or the laundry that most definitely needed to be moved from the washer to the dryer several hours ago (oops!)
They're eating like crap because they haven't planned a meal ahead in months. (They're way-too-familiar with the frantic search for something–anything–to eat at the end of a long work day, and never actually making it yoga, HIIT or barre despite their best intentions).
Overall, they're overwhelmed by all the things in their life and business and it's reflected in everything from their waistline to their bottom line
Here's the deal: Everything in life is connected. And as a business owner, the truth is your clients will get lots more done (and have way more fun!) if they create solid structures, plans & routines.
The good news? You can help them start simplifying, streamlining and "doing" life and business with more intention today.

Yep, with just a few tweaks, you can help your clients ensure every single area of their life is "in check" and (almost) instantly start experiencing more fun, happiness and ease in their daily life.
Using Our Done-for-You Video Script You'll Be Able to Help Your Clients Organize Their Life, Home Office and Routines for More Fun, Flow and Happiness! 

 
Whether you want to record a video training as your new product, or host a livestream or webinar for your clients – this video script has been completely done-for-you!
Or, if video really isn't your thing, just use the script to record an audio!
This 17 Page (6,908 word) Step-by-Step Video Script Covers:
Step 1: Why You Need to Optimize Your Life
Step 2: Cultivate a Happy & Clean Home
Step 3: Meal Prep & Plan for More Productivity (and Pleasure!)
Step 4: Refuel Your Spirit with Regular Routines
Step 5: Build a Less-Stressy Business Day
Step 6: Finesse Your Finances
Step 7: Implement It All with An Ideal Schedule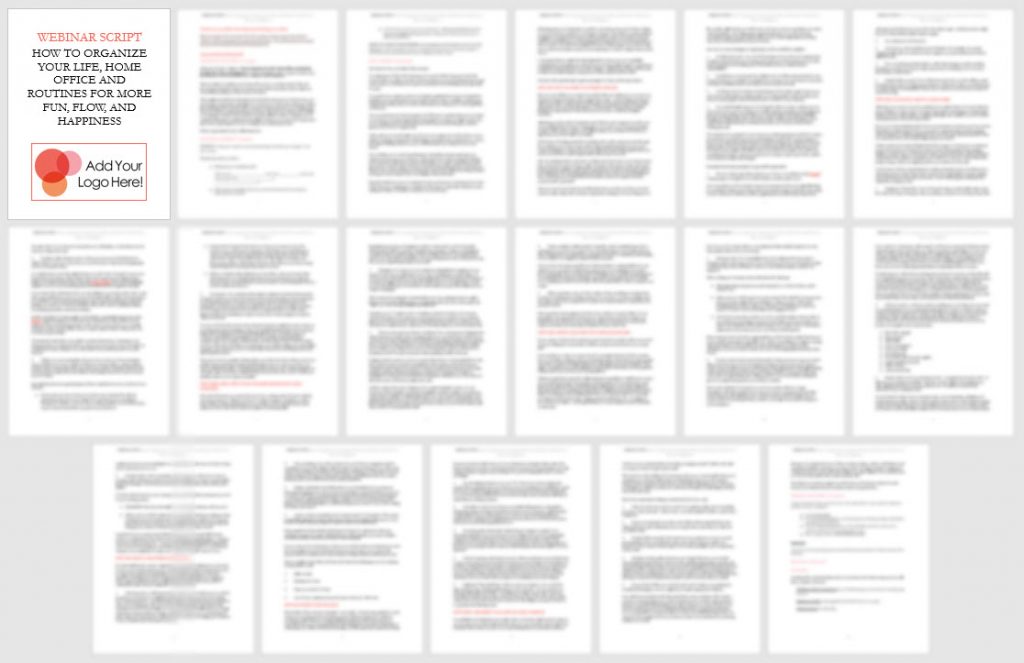 Who Wants to Over-Deliver to their Clients? You Do!
Which is Why You'll Get this Juicy Workbook that You Can Include with Your Video Training (Or Sell on its Own if Video isn't Your Jam)!
Because who doesn't love a good workbook?
Your clients are totally going to crush on this workbook filled with all the goodies that will help them take action.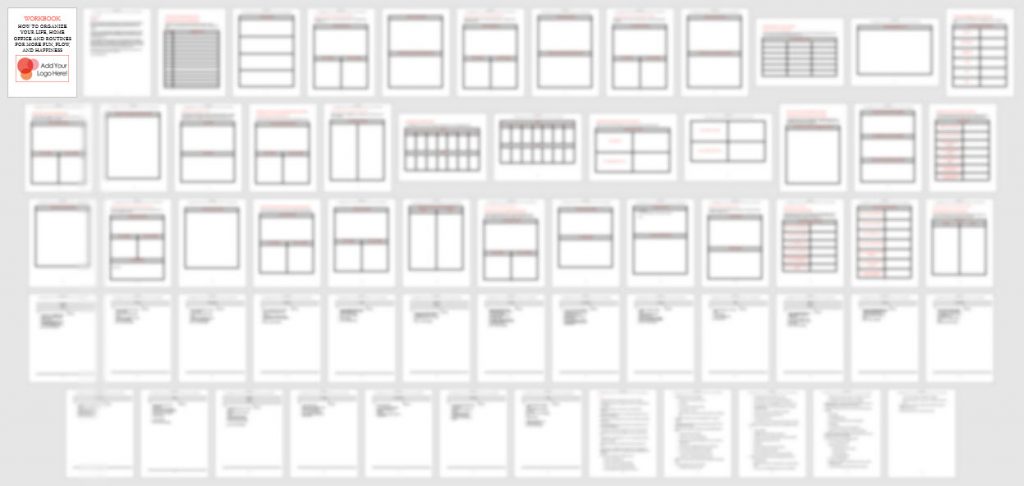 Creating Buzz for Your Offer is a Breeze with these 21 Done-for-You Facebook Posts
No more wondering what to post on social, just copy and paste these Facebook posts to help you promote your new product.

Professionally Written Sales Copy to Help You Sell Your Offer
Because who wants to spend weeks writing sales copy instead of making money. Just copy and paste this professionally written copy into your sales page template, add your buy buttons, and CHA-CHING! You're ready to sell your product.

Get this Package for Only $97!
What Can You Do with This Content?
Record a video or host a livestream/webinar using the script and then package up your training with the workbook and sell it on your website.
Sell the workbook by itself without video.
Record an audio using the script and package it up with the workbook.
Create new a product and include it as a bonus for one of your other courses.
Use the content to create new trainings for your membership program.
Create a new product and use it as an upsell or cart bump offer.
Been invited to teach at an online summit or event? Use the content to create your new training.
Use the video script as the outline for a new book.
Add the workbook to one of your other products or courses as a bonus.
Use the content to create a VIP day around the topic of this package, and give your clients a copy of the workbook.
Want to create a product or course on a similar topic from scratch? Use the sales copy from this package to help you sell your offer.