What If You Could Help Your Clients Stop Dreading Sales FOREVER, and Start Landing Ideal Clients With Ease and Flow?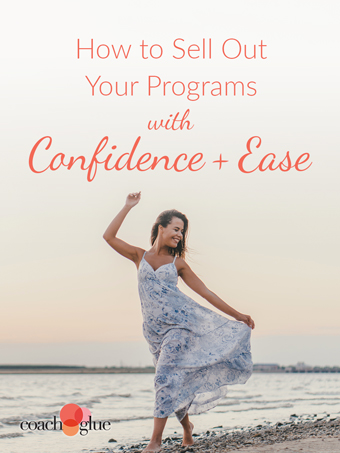 Do your clients currently have any of these (oh so familiar) situations going on?
They're confident in their abilities as a coach (mostly), but not-so-confident that their offer is  "irresistible" (and have no clue how to figure it out, either!)
They're confused about the best way to sell their programs to their people–they've heard it all, from automated webinars to lengthy email campaigns and free 7-day challenges
They freeze up on sales calls, can't get through the "pitch" portion of their webinar without breaking into a cold sweat (and a dry mouth to match!) or don't seem to gain any traction with any of their time-consumingly-crafted sales funnels
They email their list consistently (with high-quality, high-value content, if they do say so themselves), but nobody bites when they send out a string of emails promoting their program or discovery calls
They create content like crazy, but it's like nobody can hear them despite feeling like they're screaming on social media.  (Read: When they do market their programs, they get crickets on their posts–and very little money in the bank–and it's killing their self-confidence, slowly-but-surely)
Sound about right?
You know that your clients know that selling–and knowing how to sell–is KEY to running a profitable, successful business that can withstand the test of time.
But try as they might, the whole "selling" piece of running a business doesn't come nearly as easily as the "delivering" part of business.
And yet, they want selling to feel easy and fun. They want their programs to fly off the digital shelves as soon as they announce them on their Facebook business page.
But they're just…not.
Whether selling out their programs means thousands of dollars streaming into their bank account post-webinar, or signing up a certain number of students for their coaching programs every week, month or year, it IS possible…and you're going to show them how!
Imagine helping your clients make more sales, without the hustle and doubt and overwhelm!   
Using Our Done-for-You Video Script You'll Be Able to Help Your Clients Sell Out Their Programs with Total Confidence and Ease!
Whether you want to record a video training as your new product, or host a livestream or webinar for your clients – this video script has been completely done-for-you!
Or, if video really isn't your thing, just use the script to record an audio!
This 18 Page (6,844 word) Step-by-Step Video Script Covers:
Step 1: Set Inspiring, Exciting and Achievable Sales Goals
Step 2: Build a Brilliant Offer Tailored to Your Ideal Clients
Step 3: Believe in Your Offer – And Yourself – to Authentically Attract Clients
Step 4: Create a Sleaze-Free Sales System to Enroll Clients with Ease Now–And Later
Step 5: Craft Captivating Marketing that Shows Prospects You're Truly Listening
Step 6: Keep Your Vibe High to Confidently Close More Clients (With a Smile!)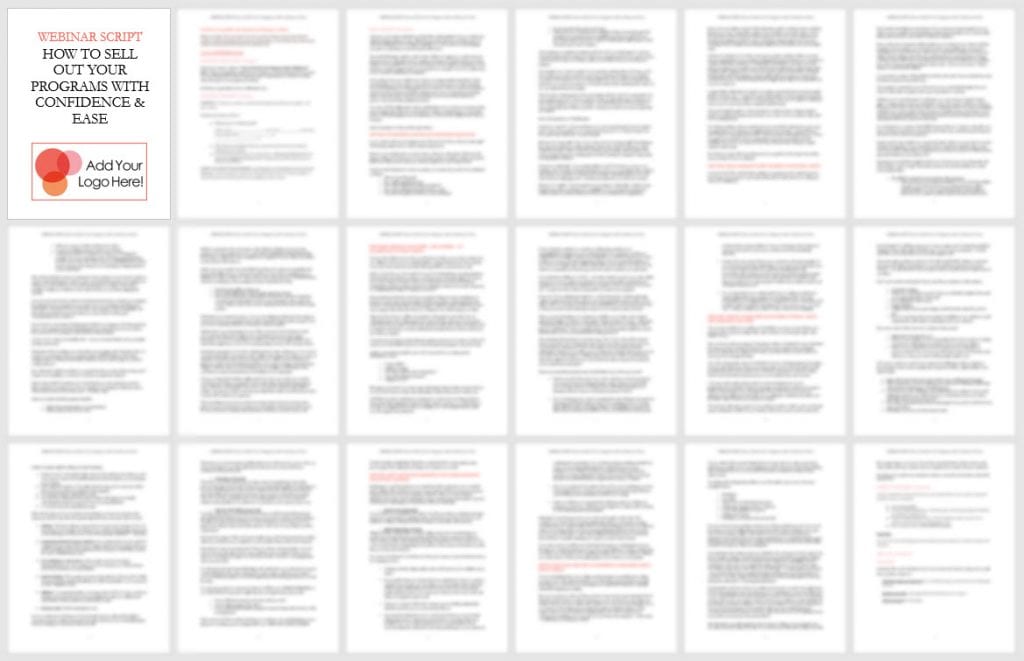 Who Wants to Over-Deliver to their Clients? You Do!
Which is Why You'll Get this Juicy Workbook that You Can Include with Your Video Training (Or Sell on its Own if Video isn't Your Jam)!
Because who doesn't love a good workbook?
Your clients are totally going to crush on this workbook filled with all the goodies that will help them take action.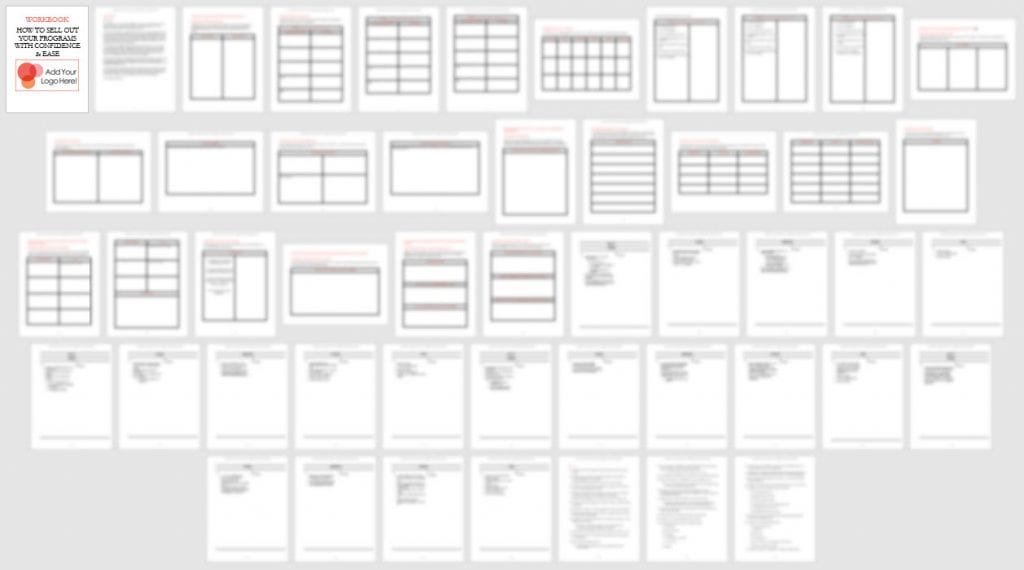 Creating Buzz for Your Offer is a Breeze with these 21 Done-for-You Facebook Posts
No more wondering what to post on social, just copy and paste these Facebook posts to help you promote your new product.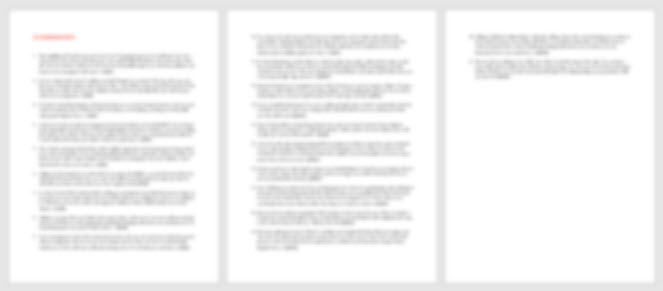 Professionally Written Sales Copy to Help You Sell Your Offer
Because who wants to spend weeks writing sales copy instead of making money. Just copy and paste this professionally written copy into your sales page template, add your buy buttons, and CHA-CHING! You're ready to sell your product.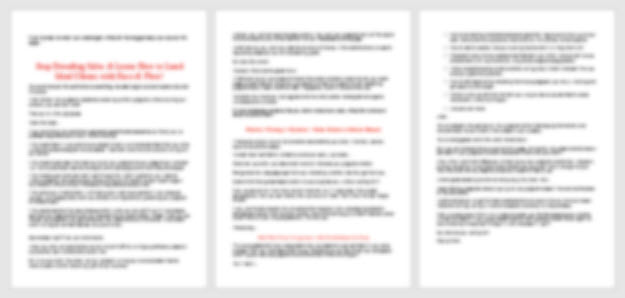 Get this Package for Only $97!
What Can You Do with This Content?
Record a video or host a livestream/webinar using the script and then package up your training with the workbook and sell it on your website.
Sell the workbook by itself without video.
Record an audio using the script and package it up with the workbook.
Create new a product and include it as a bonus for one of your other courses.
Use the content to create new trainings for your membership program.
Create a new product and use it as an upsell or cart bump offer.
Been invited to teach at an online summit or event? Use the content to create your new training.
Use the video script as the outline for a new book.
Add the workbook to one of your other products or courses as a bonus.
Use the content to create a VIP day around the topic of this package, and give your clients a copy of the workbook.
Want to create a product or course on a similar topic from scratch? Use the sales copy from this package to help you sell your offer.