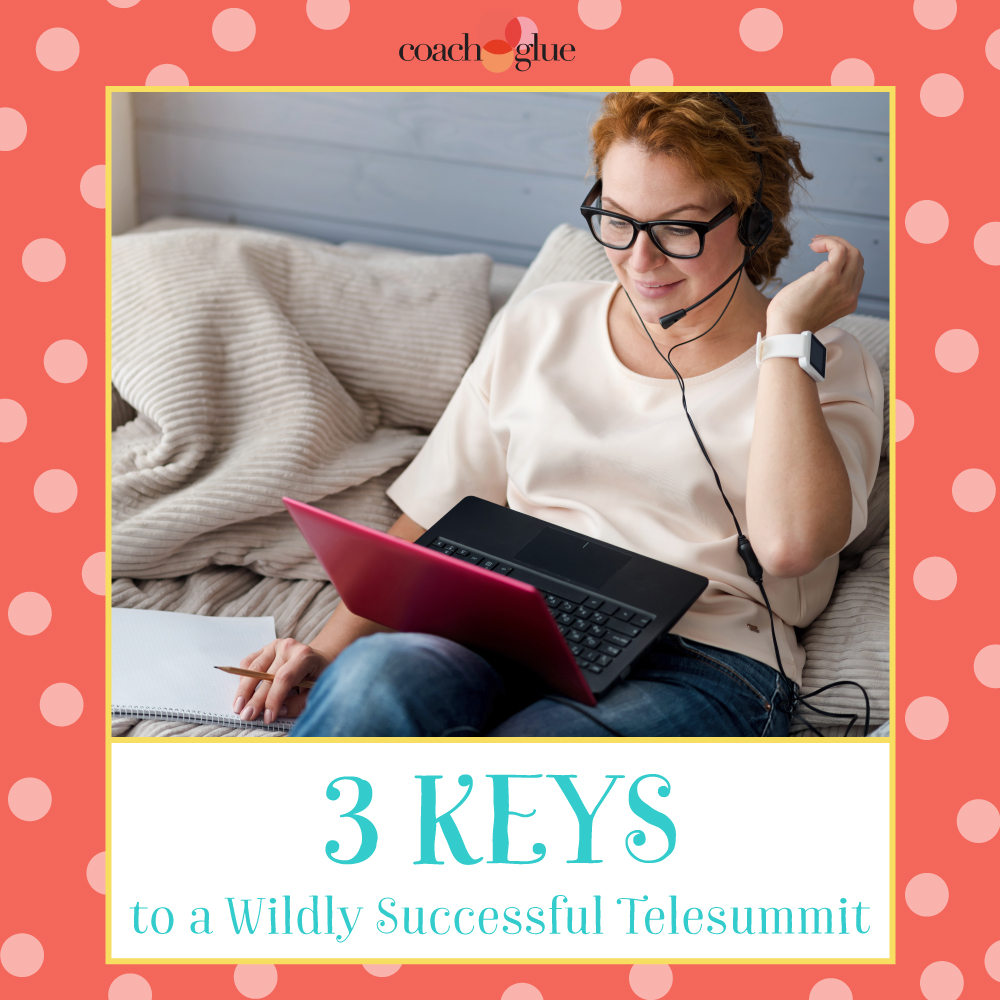 Looking for a powerhouse list-building tool to grow your subscriber base quickly? Telesummits are a tried and true solution, and with good reason. When you line up a dozen or more talented, experienced and well-known experts to share their best advice, your audience will eagerly give you their email address for a chance to learn from them.
But there's more to a successful telesummit than just inviting your friends for a few recorded interviews. If you want your event to be a stand out (and you do) then you want to be sure you're paying attention to three key elements.
World Class Training
Above all else, your event must be valuable to your ideal client. That means it should answer her most pressing questions, provide real solutions (not vague, high level sales webinar content), and actionable plans.
The best way to provide that?
Find out exactly what she needs
Find the best industry experts to provide the answers
Plenty of Buzz
Even the best training and top-level experts won't make for a successful telesummit if no one knows about your event. Savvy marketers know that the creation and planning are only a small part of your success, and that the majority of your efforts should be spent on promotion. That means:
Social media campaigns
Blogging
Email marketing
Guest posting
Forum and private group outreach
And plenty of genuine excitement on your part
Powerful Follow Ups
Much of the power of a telesummit happens after the event is over. Before you launch, be sure you have a plan to follow-up with your new list members. Your follow-ups can include:
Reminders to download any free gifts your speakers offered
Recaps of the training, along with additional tips your audience can use
How to take their training to the next level with additional resources
Upsell offers to the paid replays
Upsell offers to your private or group coaching programs
Ready to Host Your Own Telesummit?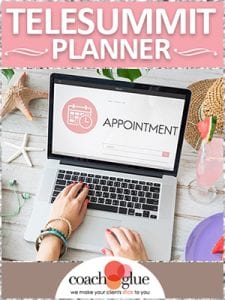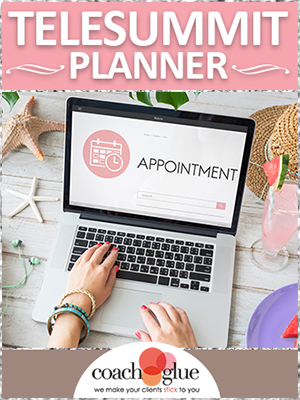 Of course, a wildly successful telesummit is not something you can pull together in an afternoon. Like anything offering massive results, hosting a telesummit takes a fair amount of research and planning.
Before you get started, grab our brand new Telesummit Planner, and we'll walk you through all the steps necessary to design, plan, and host your own telesummit, including how to determine your style and format, what tools to use, and how to attract the attention of the influencers in your market.
And best of all, you can use this resource to host your own event, then tweak it to match your training style and pass it on to your own clients!