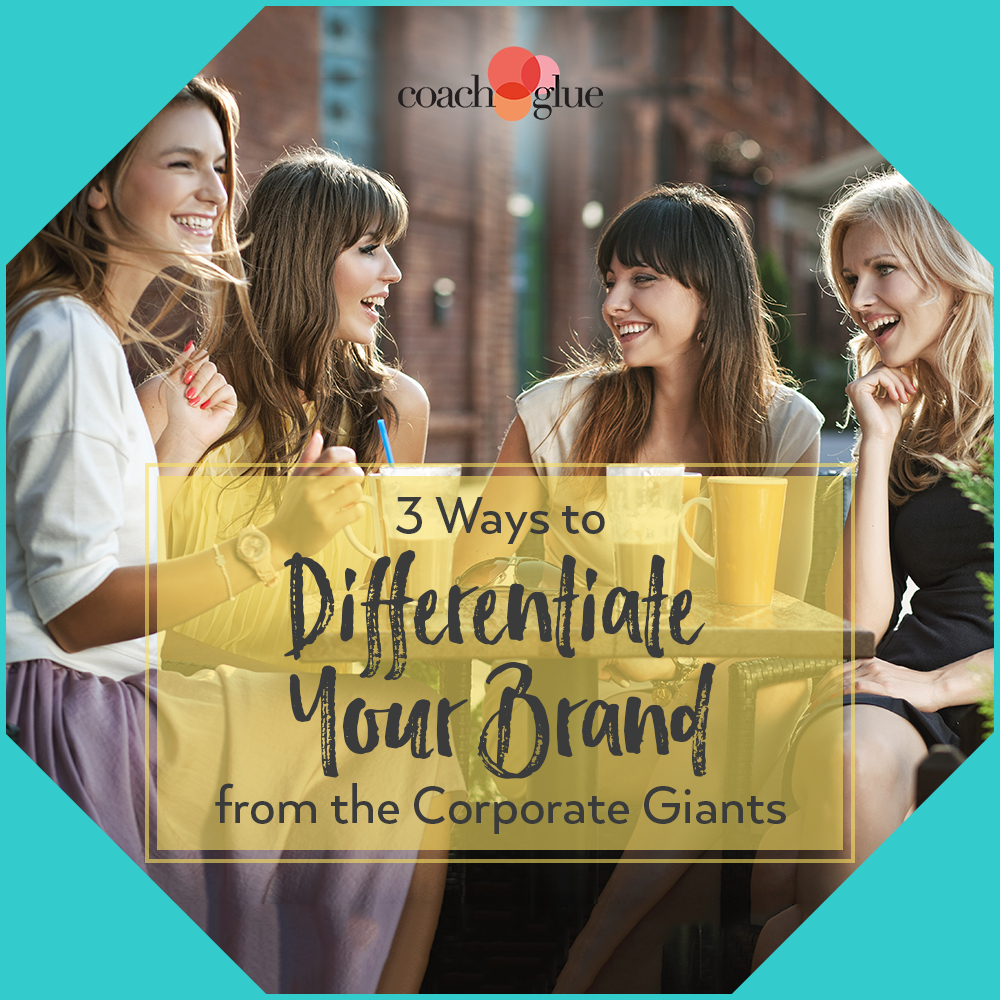 Would you say that you have a 'relationship' with a big brand company, like a chain store in the mall or one of the big health and beauty companies? Do you have brand loyalty to any products? Or do you simply look for the best prices or discounts?
Some experts argue that relationship marketing is a waste of time; that consumers are simply looking for the best deals. While this may be true when speaking of large corporate conglomerates with hundreds of products, for solopreneurs, coaches, or small local brick-and-mortar businesses, relationship marketing will definitely draw in your customers and keep them returning.
Here are three tips to make relationship marketing work for you:
1. Form a Relationship
Just because you open your doors for business does not mean people will come flocking to you. They have to know that your business exists and they will want to know YOU: what's your personality like; what experience do you have; where do you stand on hot-button topics in your industry.
How do you start a relationship with total strangers? Hang out where your audience can be found. Use the same social media platforms; go to networking events in your community; show an interest in other businesses before you begin talking about your own business; ask questions and listen carefully as others talk about their businesses.
2. Know What Your Audience Wants
Your marketing message has to jive with what your audience wants otherwise you're wasting precious resources trying to attract people who have no interest in your services. Sounds pretty obvious, right? You'd be surprised at how often coaches open up their doors thinking they'll attract 'anyone who needs help'. No, it doesn't work that way.
What are your audience's pain points? What are their biggest struggles? Can you help them overcome these struggles? Do you have a product that can help them? Do they want to be emailed every day with coping tips? Do you have a sales funnel set up so you have a clear picture of what to offer your audience?
3. Interact Consistently to Build Relationships
Did you ever have a friend who never took the time to call you and the only way you spoke to them was if YOU called? Yep, some people are takers and don't put any effort into their relationships. What's the end result? In many cases, you limit your contact with this friend and possibly lose contact altogether over time.
Losing contact with potential customers is not growing your business, so be the opposite of the above 'friend' and give in abundance. Post consistently on your social media pages but offer advice or share valuable information with your audience. It's not about promoting YOU; it's about helping THEM.
Share the Importance of Relationship Marketing with Your Tribe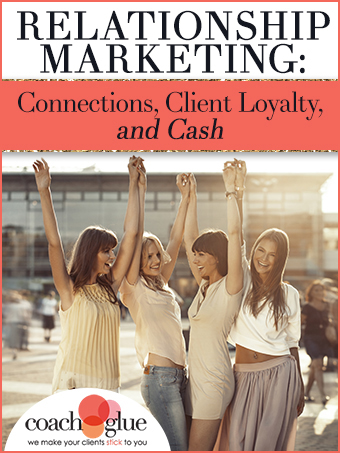 If you have had good experience with filling up your calendar by utilizing relationship marketing, our workshop is the perfect done-for-you content to share with your tribe who are striving for the same results.
Our newest workshop is titled "Relationship Marketing: Connections, Client Loyalty, and Cash" and includes a webinar script that you can make your own and present under your name and business. It also includes a 4-module training program that plenty of business owners can benefit from and we're happy to save you the time of writing it.