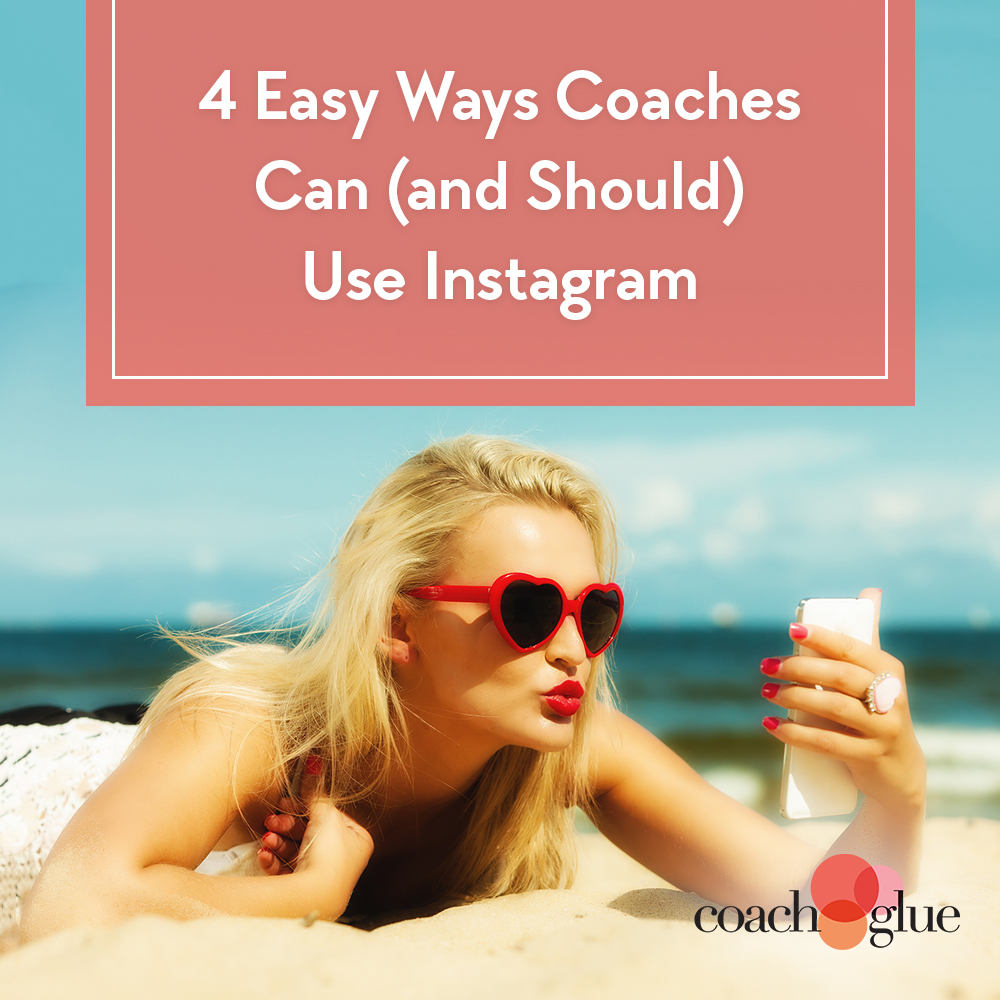 Feeling flummoxed by Instagram?
Can't quite work up the desire to learn yet another social platform?
Coaches just like you are finding out that Instagram is one of the very best places to find and attract new clients.
With 1 billion monthly active users – with 63% of users logging in at least once per day – Instagram makes it easy to get in front of your dream client.
The only question is, what should you be posting?
Keep it Real By Sharing Fun (and Funny) Behind the Scenes Photos & Outtakes
Not everyday in business is fabulous and successful and works out just as you planned it. But far too often, that's the impression we give on social media.
All of those staged photos and wonderful experiences and inspiring stories might show your clients what's possible, but a few outtakes will show them what's real.
And if we've learned anything about social media and branding, it's that transparency is powerful.
So have some fun!
Get some behind-the-scenes shots of you hosting a webinar in your best blouse and pajama bottoms.
Share that shot (or video clip) of you tripping off the stage at your latest event.
These behind the scenes and outtake shots will make you appear more human and approachable to your audience.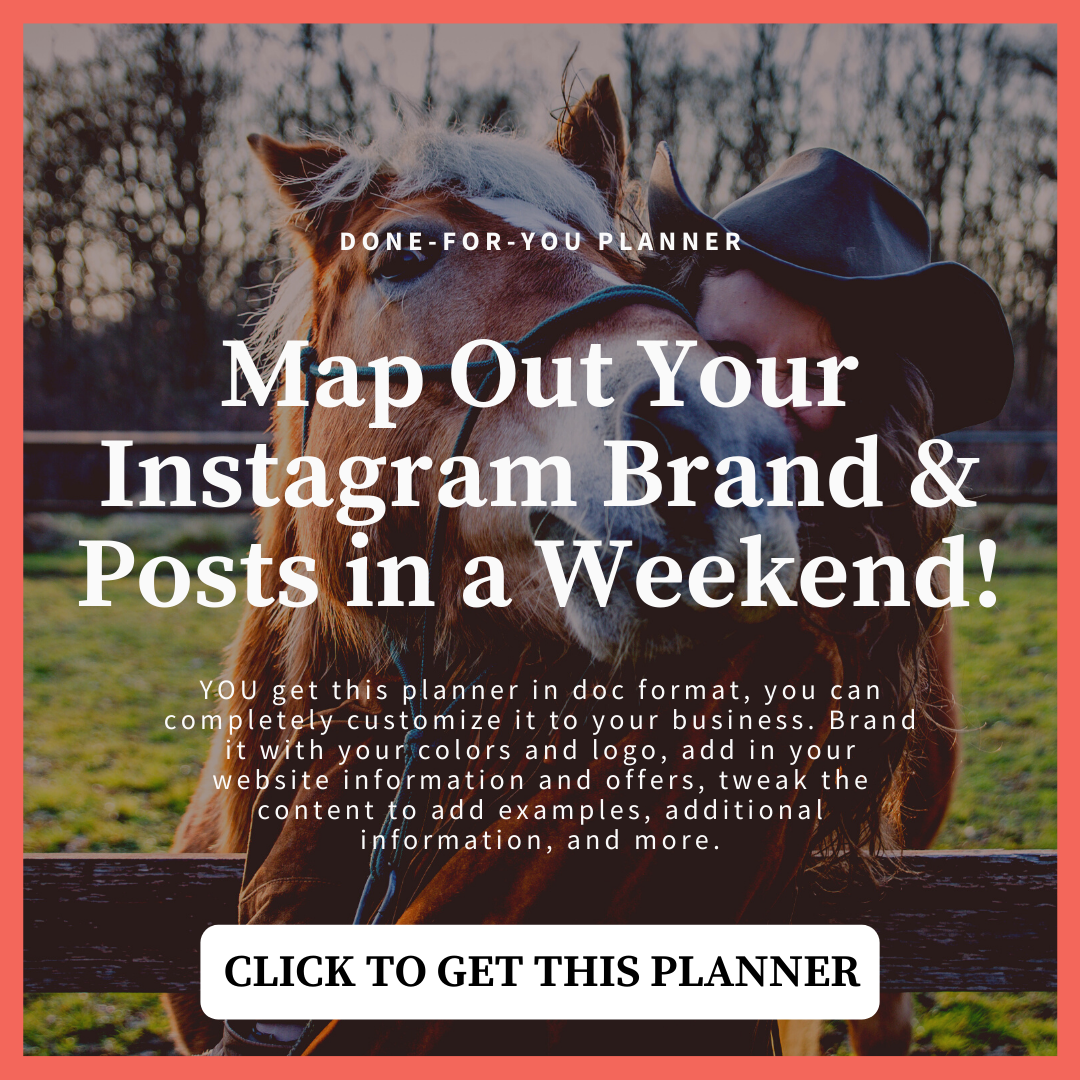 Show Off Your Clients (and Your Success too!)
Want to really show off your coaching successes?
Showcase your clients who are really rocking it (with their permission, of course).
Short testimonials with real results and stats are perfect for sharing, along with a photo of your client.
You might even create a portfolio of testimonial graphics you can add to your Instagram rotation.
Inspire Your Followers
Meaningful, inspiring quotes and images are especially popular on all social platforms, garnering more than their fair share of likes, shares and follows.
Instagram is no different – except that it might be even easier to manage. Apps such as InstaQuote allow you to create beautifully styled quotes in seconds.
If you're feeling a bit…uninspired yourself, InstaQuote even has a complete library of ready-made quotes you can use. Just scroll through the list until you find one that speaks to you, send it to Instagram, and click to share.
Post More Often By Creating Multiple Photos for Each of Your Promotions
Got a new event coming up?
How about a free webinar?
Or even a high-ticket paid program?
All are perfect for sharing on Instagram with a beautifully designed graphic, but don't limit yourself to just a single photo. Instead, create multiple photos for each of your promotions.
Recent changes in the Instagram algorithm mean that your followers may not see all your posts–in fact, by some reports, followers are missing up to 70% of newsfeed items.
One way to ensure your followers see your most important posts is to share more frequently.
Another is to ask followers to turn on push notifications for your feed. This will send them a message each time you upload a new graphic.
Ready to Help YOUR Clients Dive into Instagram?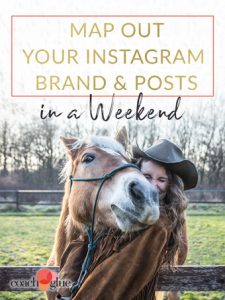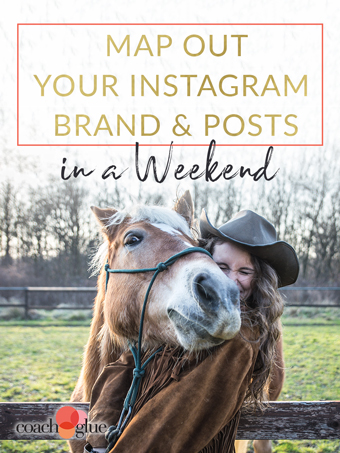 If your clients are ready to finally embrace this powerful social marketing platform, we'd like to invite you to check out our brand new planner.
You can use the planner to help your clients map out their Instagram brand & posts in just one weekend! Add your logo, your brand colors, and your own secret tips to this planner, and sell it to your clients who are still struggling.
We've done most of the work for, you. All that remains is for you to add your personal touches.