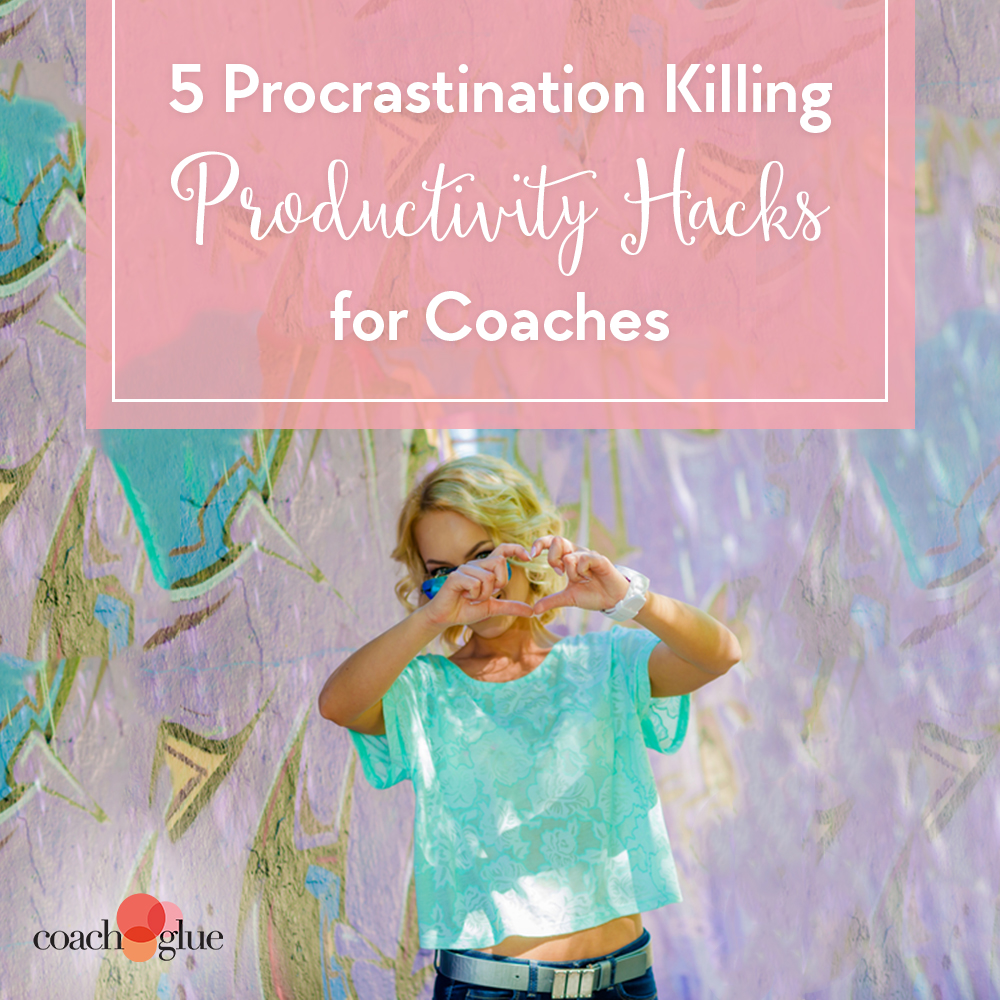 How many times have you brainstormed a life-changing business idea, only to fail to see it through?
You know the one. It was exactly what your clients needed and wanted. It was in alignment with your passions. It was XXX.
And then…well, you left it to sit in your "someday" file just a little too long. Now someone else is rocking your killer idea, and you're beating yourself up over yet another loss for your business.
We've all been there. While it's certainly frustrating, it's not the end of the world. Especially if you come up with a concrete plan to prevent that same failure from happening again.
Get Accountable
Ask any super-successful business owner—whether a coach, a professional speaker, an information product seller, or even an accountant—what the secret to a growing business is, and they'll tell you it's having someone hold you accountable.
For many of us, it's simply not enough to have the desire, or even the drive, to succeed. The siren song of shiny objects can easily distract us from those tasks that must get done—even if those tasks will take you closer to your goal.
An accountability partner—or even better, a coach—will help keep you on task and moving forward, even when you're feeling less than inspired. And let's face it, there are a lot of uninspired moments when you're building a business.
Get Help
Speaking of uninspired, if those "I'm so bored I could cry" moments are keeping you stuck and preventing your dream from moving forward, it's probably time to hire some help.
You can outsource everything from content creation to website installations to interview scheduling, so why are you still doing those things? Spend your days doing the tasks you enjoy, and that actually take you closer to your goal, and let the rest go.
Get Busy
Even the best accountability partner or coach can't stand over your shoulder and force you to put fingers to the keyboard. For that you do need a bit of personal accountability.
One of the best ways to stay on track is to block off time on your calendar. Just as you would not think of breaking an appointment with a client, your appointments with yourself are sacred. Sit down at the computer, turn off all those distractions, and get to work.
If you have trouble avoiding distractions, try this trick: Set a timer for 25 minutes. Put your head down and work until the timer goes off, then take a 5 minute break. This is called the Pomodoro Technique, and productivity pros use it to stay focused and get more done.
Want to Help Your Clients' Dreams Come to Life?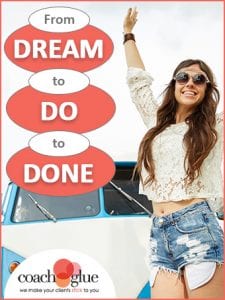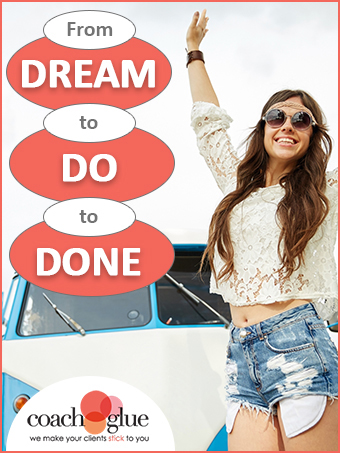 Our brand new, done-for-you workshop, "From Dream to Do to Done," will give them a rock-solid foundation to bring their dreams to fruition. It includes a 4-module training course complete with worksheets and checklists, a webinar script and slide deck to instantly create a lead-generating webinar, and even sales copy for your paid program.
It's a complete high-ticket coaching program in a box. All you have to do is add your logo, colors and voice, and your dreams will be one step closer to done!