Do You Want to Teach Your Clients How to Confidently Serve, Sell and Scale as a Business Coach Without Feeling "Out of Alignment" Ever?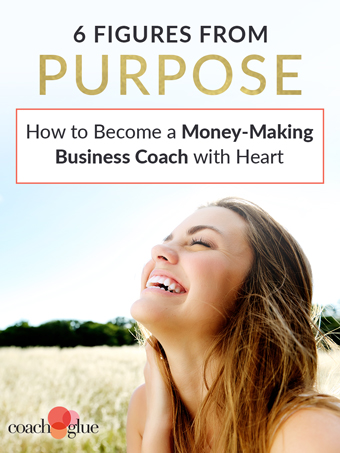 Do your clients that tell you they feel like it's "not possible" to have a super successful coaching business without selling out or doing things they don't love?
Do they feel like everywhere they turn, they're getting hit with business advice that just doesn't quite jibe with what's in their gut?
Or even worse, maybe all that noise has kept them on the sidelines, wondering if they're just not cut out for this business coach gig at all. Eek.
Sound familiar?
See, they know kind-hearted coaches can make big bucks on the Interwebz.
But as far as how THEY can make it happen for THEMSELVES–without LOSING themselves (and not in the fun, rap-battling-Eminem way)–they're not quite sure.
Can they really be their full, heart-centered self and have a full bank account, too?
YES!
And using this content package you'll be able to teach your teach your clients the specific skills and mindset techniques they need to create a successful, 6-figure business that serves others deeply and makes them generous amounts of money.
Including:
Gain razor-sharp clarity on their vision for their business and life, so they always know what they're working toward
Deeply BELIEVE they're worthy of success and EMBODY that so they attract the right clients & opportunities–effortlessly
Create easy-to-sell offers that feel good in their soul–not just "look good" on paper
Deliver high-quality, magnetizing content that also expresses their true views
Get over their fear of selling and showing up–for good!
Using our done-for-you video script you'll be able to help your clients

forget all the rules and rewrite their own by tuning into themselves and tuning out all the noise!
You'll walk them through:
Releasing Fear & Owning Their Desires
Creating Aligned Offers
Unleash Content that Attracts Soulmate Clients
Unapologetic Selling

45-Page Workbook
(include it with your training or sell on its own)

This workbook is packed with worksheets and checklists that will help your clients get results by taking on action on what they learn from your training.
But! It also makes an incredibly valuable stand-alone offer that you can sell as a low-end digital product. Tweak it, brand it, convert it to a PDF (canva is great for this) and it's ready for you to sell on your website.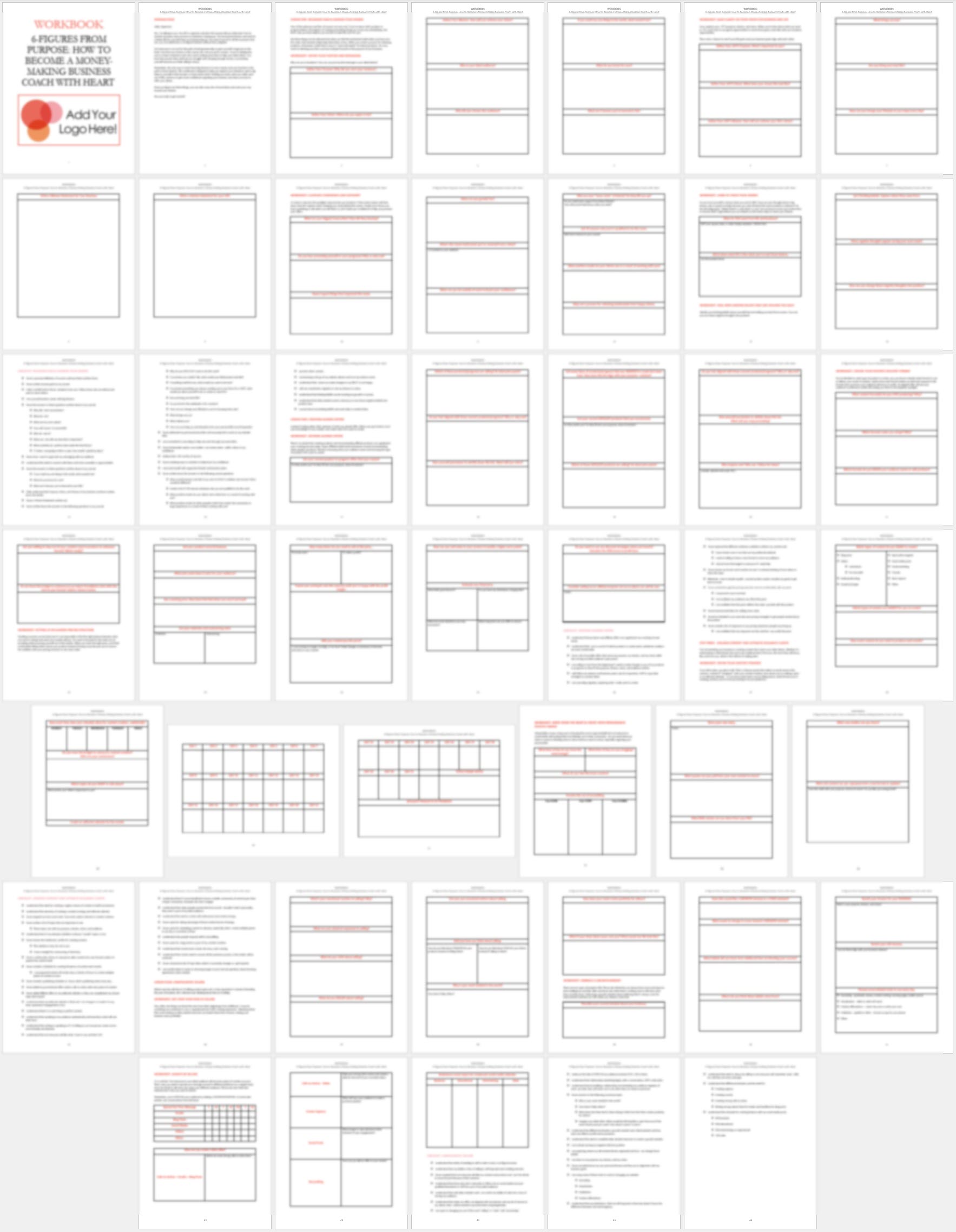 Your Sales Page Written for You
We know that writing a sales page can be one of the hardest parts of selling your offer. Which is why we pay our copywriter to write the sales page for you. Use it as is or tweak as much or as little as you'd like.
Simply open up the sales page document we give you and add the copy to your website. Then simply add your buy buttons, and you'll be ready to take sales.

Download this Package for Only $97!
What Can You Do with This Content?
Record a video or host a livestream/webinar using the script and then package up your training with the workbook and sell it on your website.
Sell the workbook by itself without video.
Record an audio using the script and package it up with the workbook.
Create new a product and include it as a bonus for one of your other courses.
Use the content to create new trainings for your membership program.
Create a new product and use it as an upsell or cart bump offer.
Been invited to teach at an online summit or event? Use the content to create your new training.
Use the video script as the outline for a new book.
Add the workbook to one of your other products or courses as a bonus.
Use the content to create a VIP day around the topic of this package, and give your clients a copy of the workbook.
Want to create a product or course on a similar topic from scratch? Use the sales copy from this package to help you sell your offer.