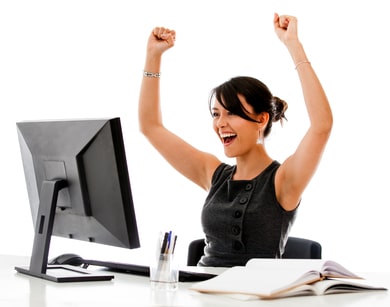 We want to extend our sincere thanks applying to our affiliate program. We're truly honored that you've chosen to join us!
Here's what happens next:  we manually review and approve all applications, so keep an eye on your inbox for your acceptance letter.
If you don't find the email from us within the next few days, please check your spam folder. The email will come from nikandmel@coachglue.com. If you have an established and solid business (that meets all of our criterial on the previous page) and still don't see an email from us, then submit a support ticket at http://coachglue.zendesk.com or call 855-969-5193 and leave us a voicemail message.
We typically respond within one business day (we do take weekends and holidays off). Sometimes response may take 2-3 days. We promise to always respond as promptly and as thoroughly as possible.
Please note: By signing up as an affiliate you've read, understood, and agreed to the Affiliate Program Terms & Conditions Terms of Service.
Here are a Few Guidelines about Our Program Program:
We pay loyal affiliates weekly (every Saturday) via PayPal for all commissions earned – regardless of the amount. If we don't know you, there may be a temporary hold on your FIRST payment while we verify your sales are legit, but it wouldn't be long.
Please keep in mind that we only allow affiliates who use ethical marketing practices (no spamming or offensive content).
To earn commissions by referring others to my site, you must include your affiliate link in the promo material that you use (graphics, emails, etc.), otherwise our system will not know any resulting sales should be credited to you.
We do not pay commissions on self-purchases, so please do not use your own affiliate link to buy programs. All self-purchases will be voided.
We have new promotions all the time giving you LOTS of opportunities to spread the word and earn commissions
Warmly,
Nicole Dean and Melissa Ingold