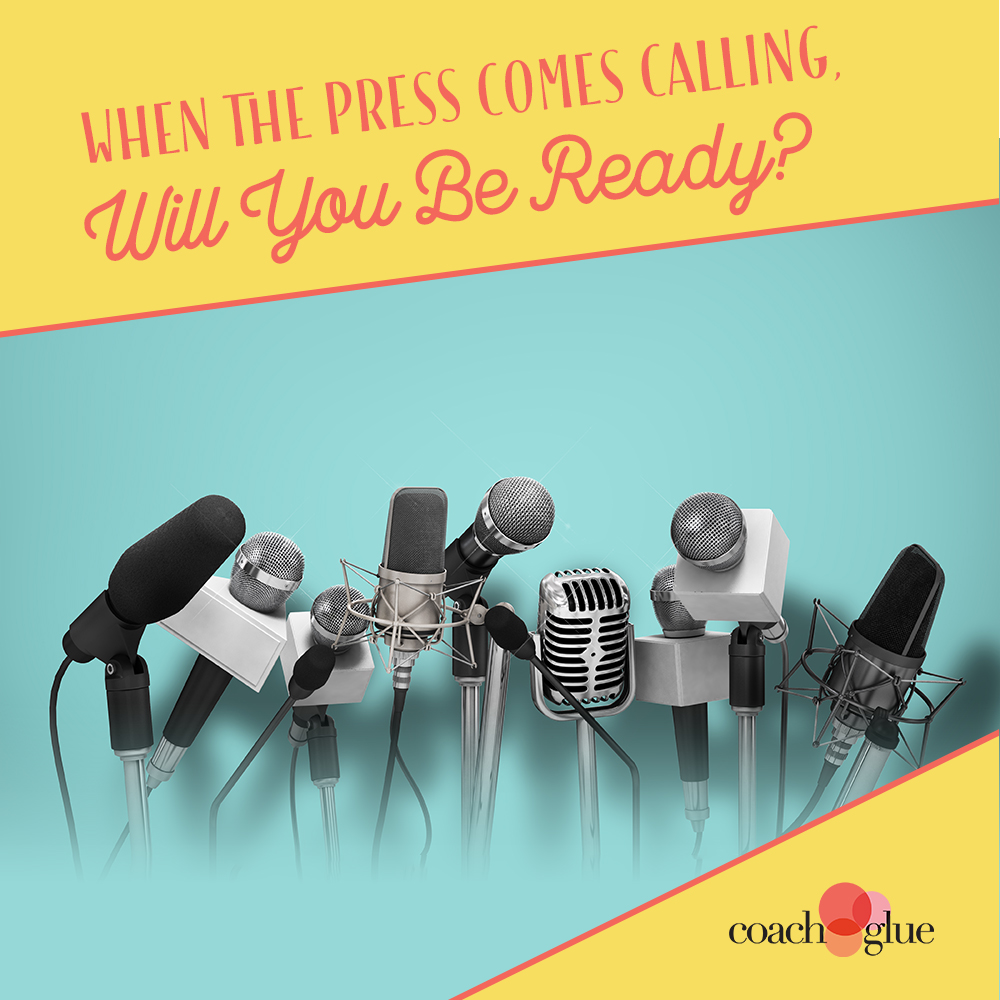 You've built a beautiful website. Your coaching program produces amazing results. Your subscriber base is growing at a steady pace, and you're ready to take your business to the next level.
For most online business owners, that means publicity. Blogging on Huffington Post, being interviewed by today's top podcasters, maybe even a guest spot on morning TV.
But are you ready for the big time? When the press comes calling, you can bet they'll be looking not only at your branding and raving testimonials, but they'll also want to see professional headshots, a great bio, and—maybe surprisingly—a social media presence.
Great Headshots
Whether for print, television or online, a headshot is very often the first thing any interviewer, reporter, or blog owner will ask for. What does yours say about you?
If it's the same image you've been using for 8 years, and the only size available is 48kb, then it's time for an update.
You don't have to spend several thousand dollars for a full day photo shoot (although you can), but you do need:
High resolution photos—larger is better, so aim for at least 3MB per photo, or a minimum of 2000px on a side.
Ladies should wear natural looking makeup—and don't be afraid to hire a hair and makeup artist for your event.
A variety outfits—you may want to use these images in multiple places for a year or more, so you cannot have too many outfit changes
Multiple backgrounds—its fun to have your photo shoot outside or in your office, but be sure to have at least some taken against a plain backdrop. It will be easier to crop out later and much more versatile in the long run.
Compelling Bios (2 of Them)
Beyond fabulous, print-ready photos, you also want to be ready with cut-and-paste professional biographies that can be used everywhere. One should be long—at least three paragraphs—and include any recent awards, achievements you're proud of, your educational background and any other details readers need to know.
The second bio is short—no more than three sentences—and hits only the most important points:
Who you are
What you do
Who you do it for
Why you do it at all
Having these two bios on hand and ready to send out to potential interviewers, JV partners, conference planners and others will save you a ton of time, and make you look super polished as well.
Up-to-Date Social Media Channels
Look, we get it. Keeping up with social media can be exhausting. There are dozens of sites you could (and maybe should) have a presence on, but the reality is no one can be everywhere. And if you try, you'll only end up with abandoned looking profiles.
When it comes to publicity, tumbleweeds in your Twitter feed won't do you any favors.
The solution? Pick the most important channels and make it a point to keep them current. If you have a Facebook business page, be sure you're posting several times each week. If you love Twitter, then join in the conversation there. If Instagram is where your market hangs out, go hang with them.
But whichever channels you choose, commit to them. If time is short, that might mean setting up a Meet Edgar account to ensure you always have fresh content, or even hiring a virtual assistant to attend to your social accounts. It's well worth the effort though, because when the press comes looking for you, those channels will appear in a Google search for your name.
Remember, too, to use your new headshots on all your social channels.
Ready to Start Attracting Publicity to Your Business?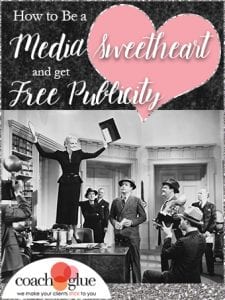 A great PR campaign can catapult your business quickly into the six or even seven-figure earners category, but gearing up for that kind of media can feel pretty stressful. Our new workshop, "How to Be a Media Sweetheart & Get Free Publicity for Your Business!" is designed to walk you step by step through the process of preparing for fame, but also crafting and delivering your PR pitch.
Even better, all of our done-for-you workshops include a complete training course, promotional materials, webinar script and even PowerPoint slides—and it's all completely rebrandable!
You can use the material to launch your own successful PR campaign, or rebrand them and train your clients! We've done all the research and hard work for you, all that's left is for you to repackage and profit.