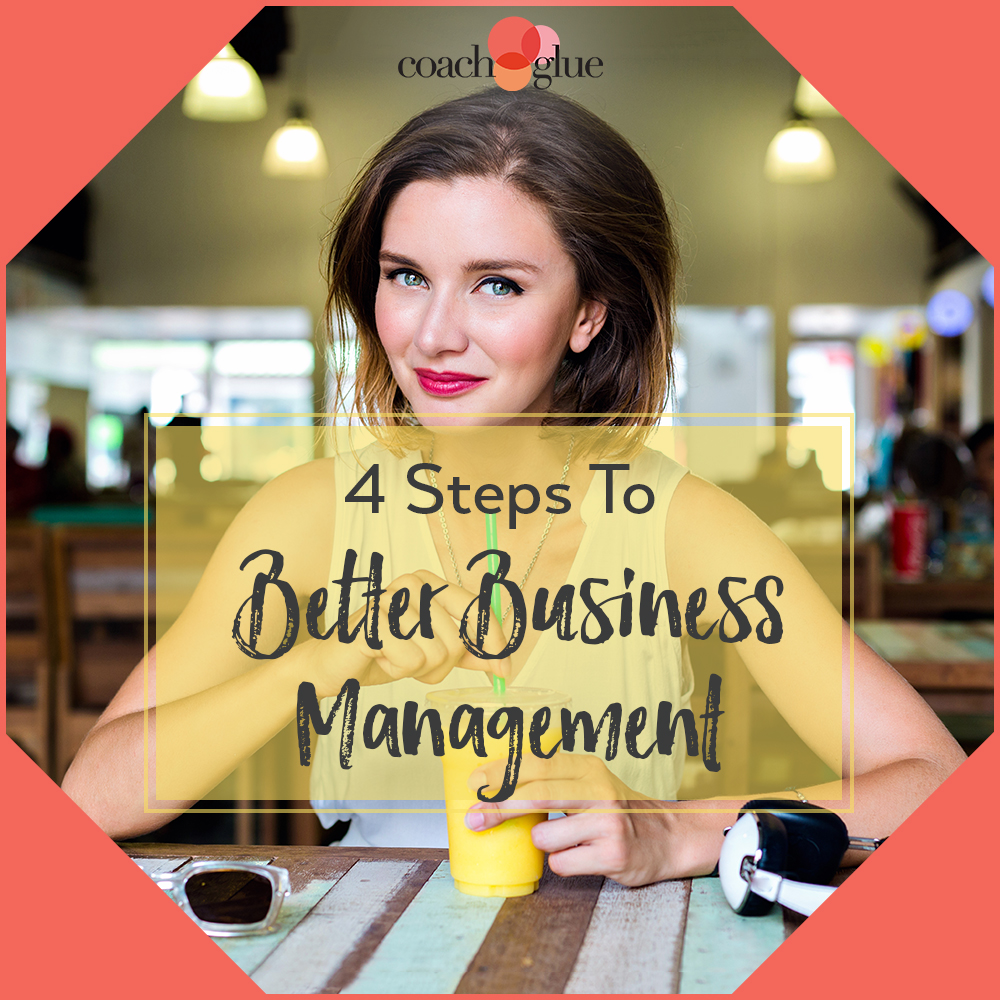 It's funny how businesses evolve. It seems like one minute you've got this dream of freedom from your day job, and before you know it, you're working 60+ hours and haven't seen the beach in over a year.
What happened? Where is all that free time you thought you'd have?
Self-employment happened. And you're not alone. These are the very same growing pains many entrepreneurs encounter. The good news is, they're not fatal if you know how to work through them.
Manage Your Time
As a small business owner, this is probably the most important job you have. Without good time management skills, you'll find yourself "working" every waking hour, and getting very little done.
Tasks that should take 30 minutes expand to fill an entire day.
Projects you should prioritize are back-burnered indefinitely.
And before you know it, your business is suffering, even though you feel like you're working all the time.
The solution is simple. Better time management. When you ruthlessly prioritize your to-do list, and focus your efforts on the most important tasks each day, you'll find you accomplish a lot more—and maybe even have a few hours left at the end of the day to enjoy yourself.
Prioritize Self Care
If your "must do" list doesn't include items such as exercise, hanging out with your kids, and lunches with your best friends, then it's incomplete.
Very few healthy, thriving businesses are headed by entrepreneurs who routinely work 80-hour weeks. If you're overworked and stressed out, your creativity will suffer. Your ability to focus will vanish, and your passion will disappear as well.
Instead, make it a point to do something just for you if not daily, then at least once per week.
Systemize Everything & Automate What You Can
Here's the key to finding time for self-care, family and fun: systems and automation. With tools such as social media schedulers, sales funnels, autoresponders, appointment systems, and client portals, nearly everything can be automated—at least in part.
You'll spend some time up front creating your systems and automation, but the pay off (in terms of time saved) is huge.
Here's another big benefit: consistency. When your business is fully systemized and automated, far fewer mistakes will be made.
Step Into Your Management Role
No business will truly grow as long as its owner continues to work in it rather than on it. If you're still taking care of the bookkeeping, managing your Facebook ads, running your own webinars, troubleshooting your websites, uploading products to your shopping cart, and manning the help desk, it's time to give yourself a promotion.
Become the CEO you were meant to be, and hand off those lower level tasks to someone else so you can free up your time for more important (and much more profitable) tasks.
Get Your Business Under Control (Finally)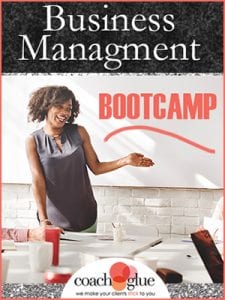 If you (or your clients) are feeling burned out and overworked, it's time for a "Business Management Bootcamp." We've created a brand new done-for-you workshop designed to help entrepreneurs create a business they love—and one that doesn't take over their life.
It starts with a training webinar (with slides and handouts included) that explores the struggles most small business owners face—and offers solutions for each of them. From that webinar, you'll upsell your attendees to the complete 4-module course. When they're finished, your clients will have built a solid business that runs much more smoothly than they thought possible.
Best of all, you can work through the material yourself and apply the strategies, then add your own voice and examples before rolling out the course to your clients. It's fully rebrandable, so you can edit the content to meet the needs of your unique client base.