Here is What You Get with the "Book Brainstorming Planner":
You'll get a step-by-step planner that you can sell to your clients, or add as a bonus to your existing coaching programs.
No more writing content from scratch or paying a ghostwriter hundreds or even thousands of dollars to help you develop your training content.
We've done all the hard work for you, and we've made it super affordable so it's easy on the wallet. Now all you have to do is use it!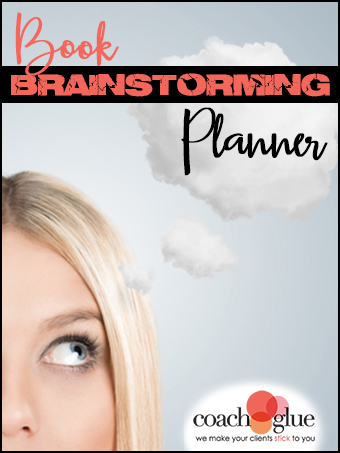 The Step-by-Step Planner Covers (21 PAGES):
Step 1: What's Your Book-Writing Goal?

Exercise: Brainstorm Your Book-Writing Goal

Step 2: Refine Your Message

Exercise: Write The Back Cover Blurb for Your Book

Step 3: Your Story Matters

Exercise: Write Your Story

Step 4: Research

Exercise: Find and Read/Review at least 10 Books in Your Niche

Step 5: Outline and Organize Your Content

Exercise: Outline Your Book

Step 6: Goal-Setting, Deadlines & Time Management for Authors

Exercise: Decide on Your Writing Schedule

Step 7: Dealing with Distractions, Procrastination, and Other Book Killers

Exercise: Brainstorm Potential Distractions and Write a Plan to Deal with Them
Exercise: Recognize When You're Most Likely to Procrastinate, and Decide Now How You'll Resist the Urge

Step 8: Choosing a Publishing Platform

Exercise: Research and Choose Your Publishing Platform

Step 9: They Will Judge Your Book by its Cover

Exercise: Design Your Book Cover

Step 10: Launch Planning

Exercise: Plan Three Promotional Activities You'll do to Build a Buzz About Your Book Prior to Launch
Exercise: Plan Daily Promotional Activities for the First Few Weeks After Release
Your clients will LOVE having this planner they can download or print off.
Get this Package and Download it Today for
Only $37!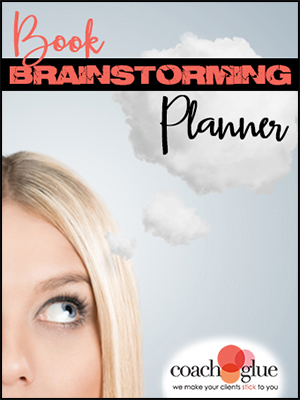 Take a Peek at the Fabulous Content You'll Get:
Step-by-Step Planner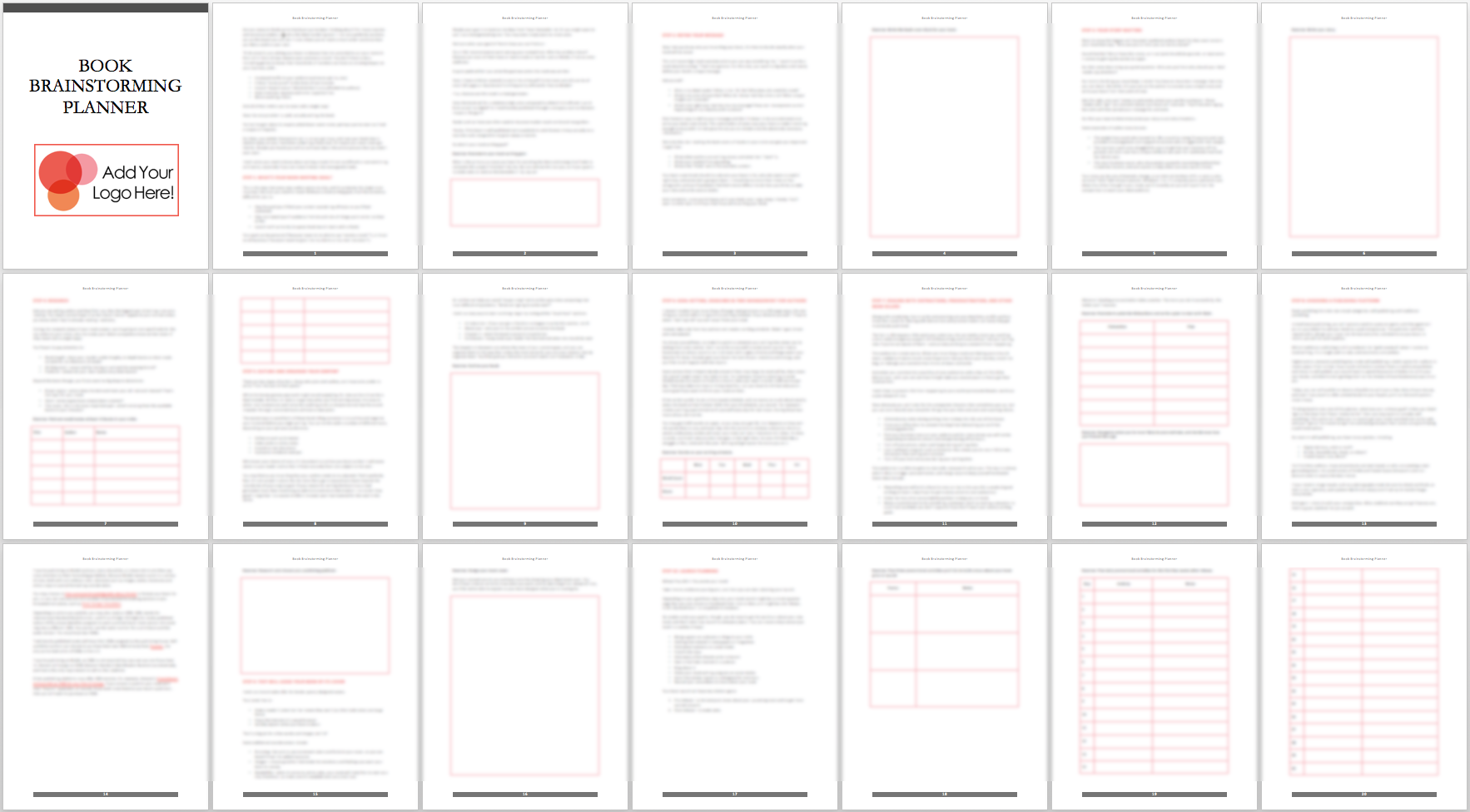 Get this Package and Download it Today for
Only $37!