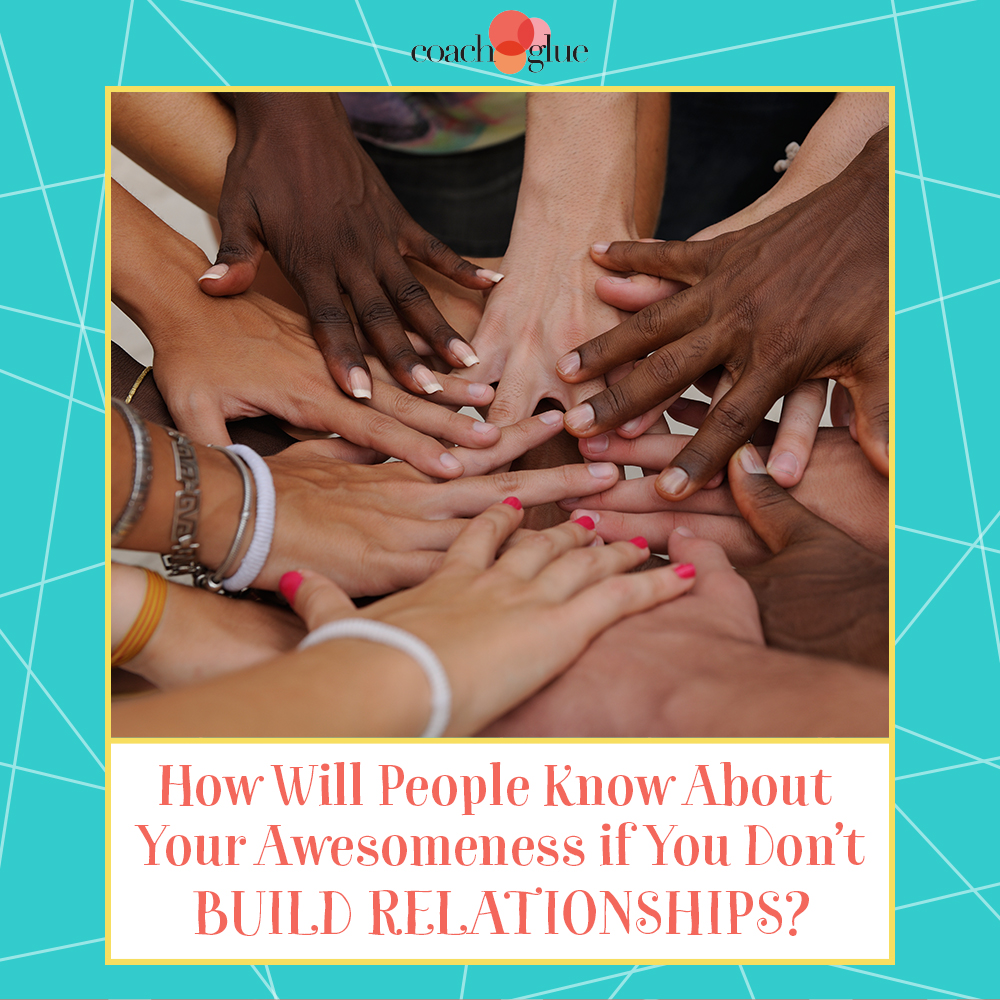 You've got it all figured out for your new coaching biz: your market, your pricing, technology, what problems you want to help solve, how many clients you want to fill your calendar; but have you figured out your marketing plan? How do you plan to inform people that you have your coaching doors open without spending thousands of dollars up front on advertising costs? How will people discover you?
Start with Building Relationships
Yes, you want clients knocking down your door to purchase coaching sessions with you but coaching is a very intimate relationship and it would be foolish of any one to simply purchase a package without getting to know you, the coach, first. You know that common saying, "People will buy from those they know, like, and trust." Isn't this the definition of a coach?
If the roles were reversed and YOU were going to confide your secrets to a coach, wouldn't you want to know, like, and trust them? Know that this is someone who puts you at ease; like them as a person and know they won't judge you; and trust that your secrets will stay secret? Of course these are traits you would want in your own coach!
Never Miss a Networking Opportunity
Just because you open your coaching doors doesn't mean people will magically discover you. Take every opportunity to network, both online and offline. Look for local business networking groups. Call your local Chamber of Commerce. Talk to other business owners in your town. Look for community events to attend. Use whichever social media platforms your ideal clients frequent and post on a regular basis.
When networking and meeting new people, the last thing you want to do is sound like a used car salesperson going in for the hard sell. That's no way to build a relationship. Listen to others, learn about their businesses, ask what their biggest challenge is, just take an interest in the OTHER person first and then let the conversation come back to your business. Store these nuggets of information, along with a business card, away for future reference. It's not all about sales; it's about building relationships with other people in your community. You just never know where your next referral will come from.
Share Your Content Consistently
What better way to showcase your expertise than to share content with your audience? Hold an in-person presentation in your local community. Schedule a 1-hour webinar for your online audience. Be present and consistent on social media and post informative articles. Use Facebook Live to make a connection. Make your latest eBook free for 24 hours. Or share a chapter or two of your book as a freebie for opting in to your email list. This form of content marketing with no strings attached will bring you name recognition, strengthen your credibility as an expert, and you'll be seen as helping, not as wanting to make sales.
Need More Marketing Tips?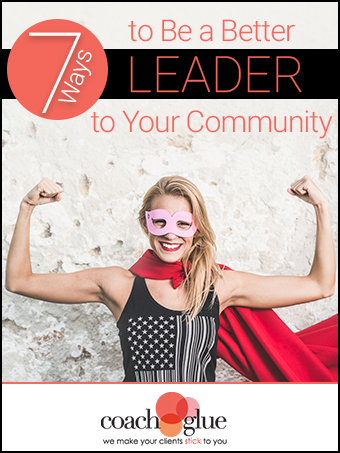 If you want a more in-depth view of how to market your coaching business and be seen as a leader in your community, check out our Teach Your Tribe kit titled, "7 Ways to Be a Better Leader in Your Community". You'll find actionable advice about how to identify your community as well as how to position yourself as an expert to showcase your credibility. Leaders are those who are recognized, which will lead to more clients and more sales.