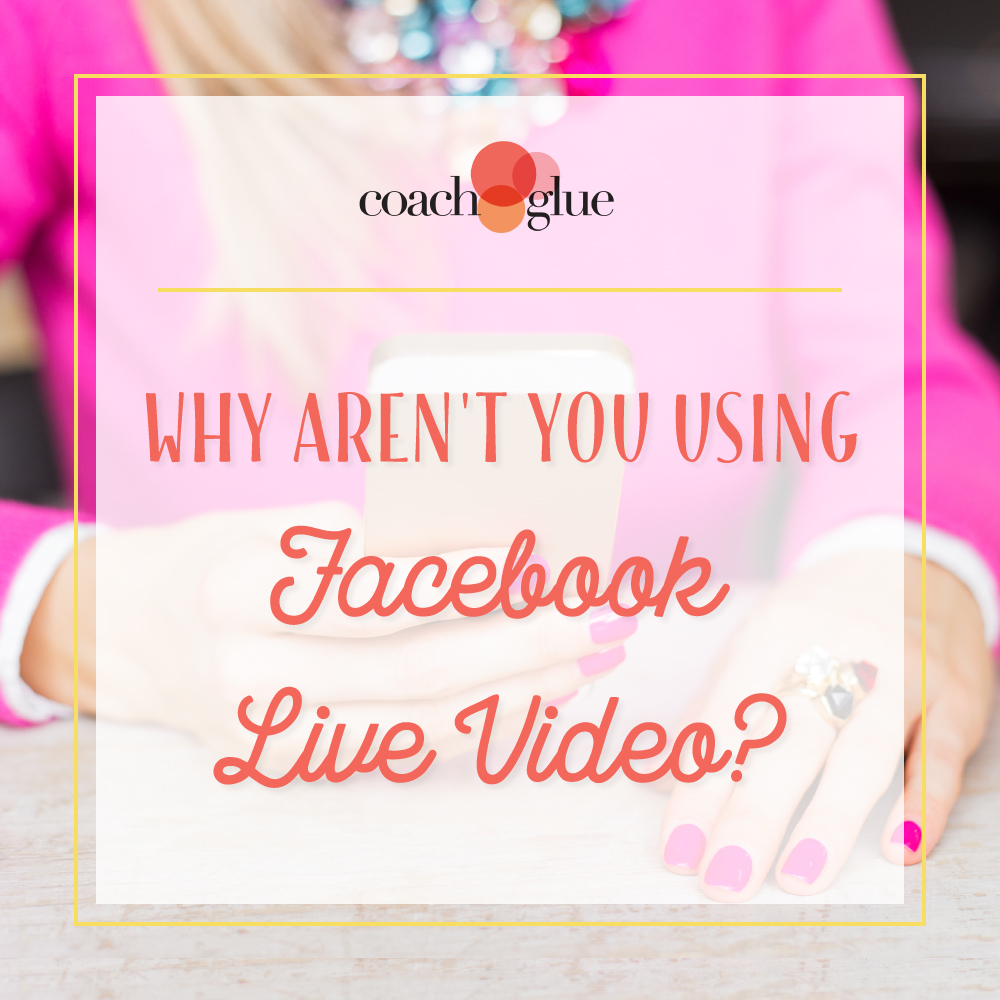 Every once in awhile, a new tool comes along that changes the face of marketing. You've probably embraced a lot of them–or maybe even most–in the past.
Article marketing was huge.
Blogging is still going strong.
Webinars are the key to selling high-end programs.
Social media sites make it easy to reach massive amounts of people.
And email marketing? Well, that was new once, too, and now we can't imagine running a business without it.
But there's one newish tool that some people have been slow to embrace: live streaming video. Too bad, too, because live streaming–especially on Facebook–is an easy way to reach a larger audience and inspire them to take action.
Here's the best part though. Because Facebook prioritizes live video in their feed, you can easily reach more people with your message than with a simple post update–and you don't have to pay for a boost or an ad.
So what's stopping you?
"I hate how I look on video."
This is the biggie, isn't it? Look, we're all self-conscious about how we appear on camera. We compare ourselves (unfairly) to people like Marie Forleo or Ali Brown. You know, people who have camera crews and makeup artists and stylists to help choose their clothes.
Stop it. You're not them. What's more, your audience doesn't want you to be. Your tribe follows you because you're, well, YOU. That's what attracted them in the first place, so stop trying to be something you're not.  Instead, learn to be comfortable with your own authenticity and personality.
But that doesn't mean you can't invest in a little self-confidence. By all means, get your hair done, have a makeover, and buy some new jewelry if that makes you feel more video worthy. Just don't postpone your Facebook Live debut indefinitely. Remember, you don't have to be perfect to profit.
"I don't have the right equipment."
Oh, but you do! You probably have everything you need in your purse or pocket right now. All you have to do is log into Facebook with your cell phone and hit the "go live" button. Viola! You're streaming.
Are there other things you can add to your mobile video studio? Sure. They're not required, but they are nice to have and can help you present a more professional appearance:
A lavalier mic for better sound
A lighting kit to eliminate those harsh shadows
A portable backdrop to hide the clutter in your office
In the end, you only have to answer this one question: What level of quality will I be happy with? Once you know that, you'll be ready to finally embrace Facebook Live and make the most of this powerful (and free!) marketing tool.
Ready to Put Facebook Live to Work for You? Here's How: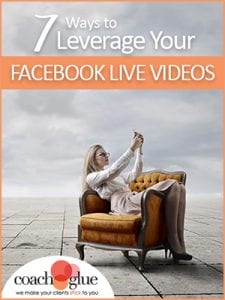 With our brand new Teach Your Tribe Kit, you'll learn (and share with your clients) 7 Ways to Leverage Your Facebook Live Videos. Now that you're comfortable with this new marketing tool, it's time to profit from it, and this kit is just what you need to get started.
We've done the research, uncovered the tools, and analyzed what works (and what doesn't) so you can make the most of your Facebook Lives. And like all our kits, workshops and planners, you get full rebranding rights. That means once you're comfortable with the technology, you can use the content to create training programs for your clients and subscribers.
Ready to get started? Here's everything you need to know about 7 Ways to Leverage Your Facebook Live Videos.