Do You Want to Help Your Clients Move On from Past Hurts, Break Free from Resentment and Start Moving Forward in Business and Life?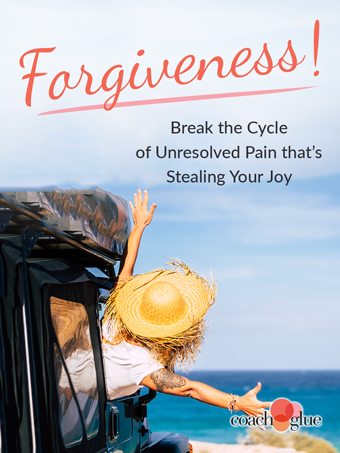 It's totally normal to tote anger, resentment and even self-blame around like a luxury handbag when your clients have been betrayed or hurt in some way by someone (or multiple someones) they deeply trusted.
But if they don't deal with the feelings, they can hold your clients back from experiencing extraordinary levels of success, fulfillment and happiness.
Does this sound familiar?
Your clients have been "burned" by coaches, mentors and others in the past–and try as they might, they can't stop thinking about it (and letting it influence their decisions!)
They've had issues with people in their lives or business not living up to their end of a commitment and they've lost money, clients or even clout as a result
They feel annoyed (or even angry) when they see someone who treated them negatively in the past living their own best life (how dare they, right?)
They can't 100% trust others in business or life, and they've let it stop them from doing what they need to do to get to their "next level"
They find it hard to plan for–and make moves toward–the future, because they're so fixated on what went wrong in the past
They're stuck in a shame-spiral about one (or a few) specific mistakes they made as a leader or business owner and can't seem to shake the painful guilt, self-blame and pounds of regret
In short?
Your clients feel trapped by a few specific situations (or people) from their past, & they know these things are holding them back in a big way, but they just can't find a way to let it go, Frozen-style.
But that's all about to change because…
Using Our Done-for-You Video Script You'll Be Able to Help Your Clients Forgive & Let Go so They Can Start L

iving a Juicy, Shiny, Soul-Gratifying Life…No Matter What They've Been Through!
Whether you want to record a video training as your new product, or host a livestream or webinar for your clients – this video script has been completely done-for-you!
Or, if video really isn't your thing, just use the script to record an audio!
This 21 Page (6,922 word) Step-by-Step Video Script Covers:
Step 1: What Forgiveness Is & How It's Holding You Back
Step 2: Decide Who Needs–and Deserves–Your Forgiveness
Step 3: Acknowledge & Accept Your True Feelings
Step 4: Powerful Rituals to Release, Let Go & Deeply Heal
Step 5: The Keys to Self-Forgiveness
Step 6: How to Let Go Gracefully–Even When It Feels Hard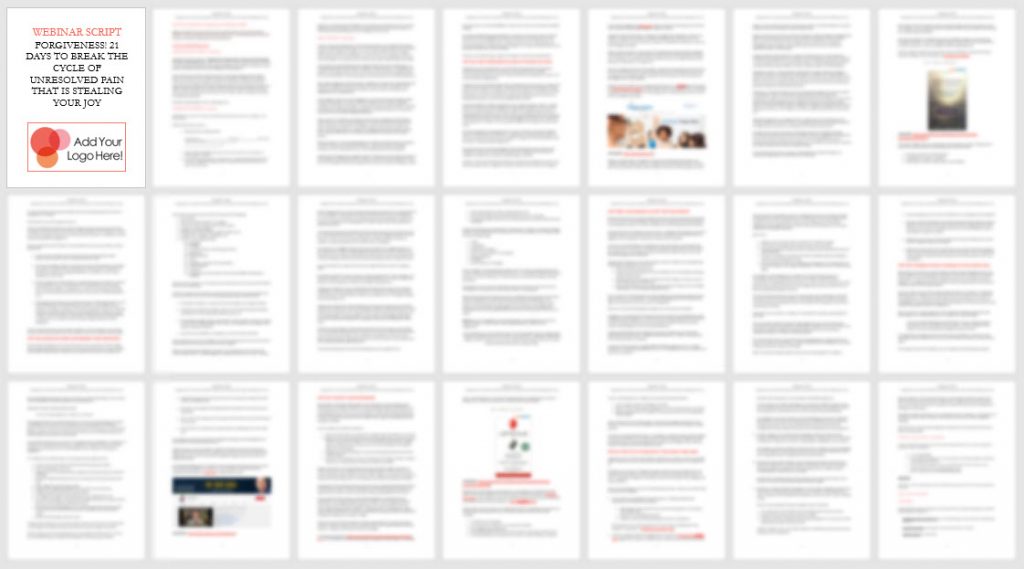 Who Wants to Over-Deliver to their Clients? You Do!
Which is Why You'll Get this Juicy Workbook that You Can Include with Your Video Training (Or Sell on its Own if Video isn't Your Jam)!
Because who doesn't love a good workbook?
Your clients are totally going to crush on this workbook filled with all the goodies that will help them take action.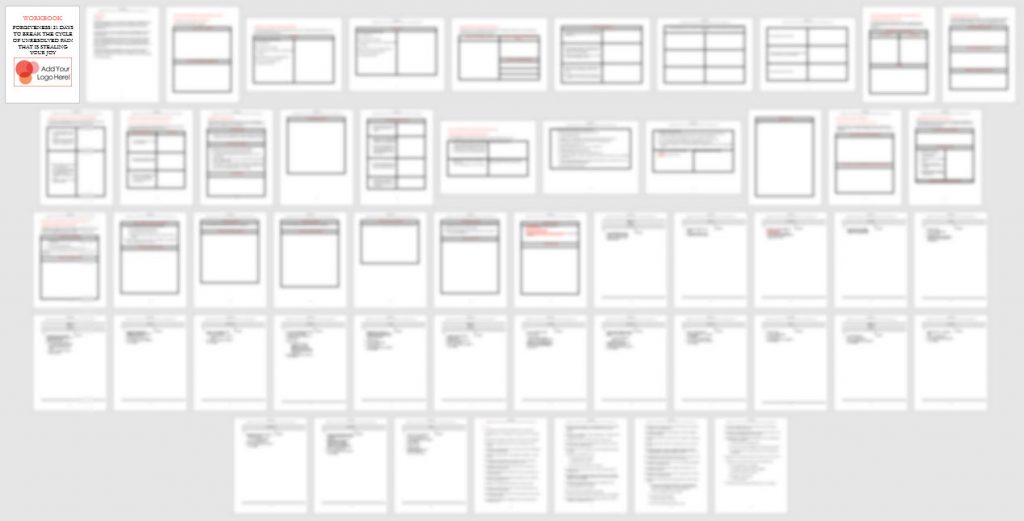 You also get a Canva version, ready for you to easily add your brand colors and images:

Creating Buzz for Your Offer is a Breeze with these 21 Done-for-You Facebook Posts
No more wondering what to post on social, just copy and paste these Facebook posts to help you promote your new product.

Professionally Written Sales Copy to Help You Sell Your Offer
Because who wants to spend weeks writing sales copy instead of making money. Just copy and paste this professionally written copy into your sales page template, add your buy buttons, and CHA-CHING! You're ready to sell your product.

Get this Package for Only $97!
What Can You Do with This Content?
Record a video or host a livestream/webinar using the script and then package up your training with the workbook and sell it on your website.
Sell the workbook by itself without video.
Record an audio using the script and package it up with the workbook.
Create new a product and include it as a bonus for one of your other courses.
Use the content to create new trainings for your membership program.
Create a new product and use it as an upsell or cart bump offer.
Been invited to teach at an online summit or event? Use the content to create your new training.
Use the video script as the outline for a new book.
Add the workbook to one of your other products or courses as a bonus.
Use the content to create a VIP day around the topic of this package, and give your clients a copy of the workbook.
Want to create a product or course on a similar topic from scratch? Use the sales copy from this package to help you sell your offer.