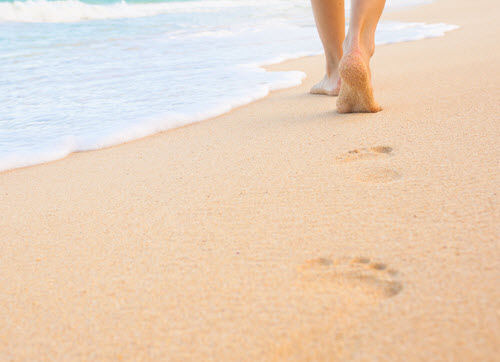 After an unusually long Winter around here, Summer is definitely in full swing. Not only are there so many more fun things to do, but the hot weather makes it a little difficult to concentrate on work sometimes.
No matter because we can all give ourselves permission to be a little lazy in the summer. But just because WE'RE lazy, that doesn't that mean our business has to stagger to a halt.
Here are 7 Tips to Keep Things Going in the Summer:
1) Hire a virtual assistant (VA) to take care of the day-to-day administrative tasks. You can enjoy the sun, while you're dedicated VA stays indoors 😉 If you want to know how to make money with a virtual assistant, grab a copy of this free workbook: How to Help Your Assistant Make Money for You.
2) Make a plan for business-building must-dos. In other words, all your emails, blog posts, promotions and other items that need to be done in order to keep business running and flowing. Set aside one day a week to get all your writing done, and then have your assistant make use of the scheduling feature for your blog posts and emails and schedule them to go out while you're sitting on the beach.
3) Use a planning calendar and only plan for business-building tasks. Forget about starting new projects, time-wasters (you KNOW what they are), etc. Plan your whole summer in advance (and better yet, plan 'til the end of the year), so you know what needs to be done and what your team needs to do to support you. Check out these kits and you can train your team super fast. Training your team is the KEY to success with outsourcing. It doesn't matter how experienced or skilled your team member is, if you don't train them they're 90% more likely to fail! And now, you have the opportunity to save a ton of time + money by using the done-for-you plans and templates to create your own team training library. Melissa has created training kits on a wide variety of tasks such as, Book Writing, Book Launch, Free Webinar Funnels, Facebook Pages, Podcasting, Customer Service, and more!
4) Hire ghostwriters or make use of your CoachGlue.com content. Hiring a writer to create content can help you get those must-dos done more efficiently, but it can be expensive. So make use of all of the content CoachGlue.com has available for you, and have your assistant help you put it to use.
5) Carve out a new work schedule for your must-dos and make sure they get done – everything else can wait. If you are at your best in the morning, get up a little earlier and get your stuff done, so you can enjoy the day. Or if you're a night owl and aren't planning on sipping margaritas on the patio in the afternoon, reserve a couple of evenings per week for work. Personally, I do mornings much better. By the time I've packed a day with fun and chasing the kids around, I'm beat in the evening and my brain shuts down.
6) Set aside rainy or cooler days. Whether you're at home, or away on holiday, use rainy days to work on new ideas or to catch up on the must-do stuff if you've fallen behind on.
7) Don't be too hard on yourself. Sometimes it's hard to balance work and fun, but when in doubt – opt for more FUN! If you find yourself falling behind and business isn't suffering because of it, give yourself a break.
Remember, you likely started this business because you wanted freedom…so give yourself permission to enjoy yourself.