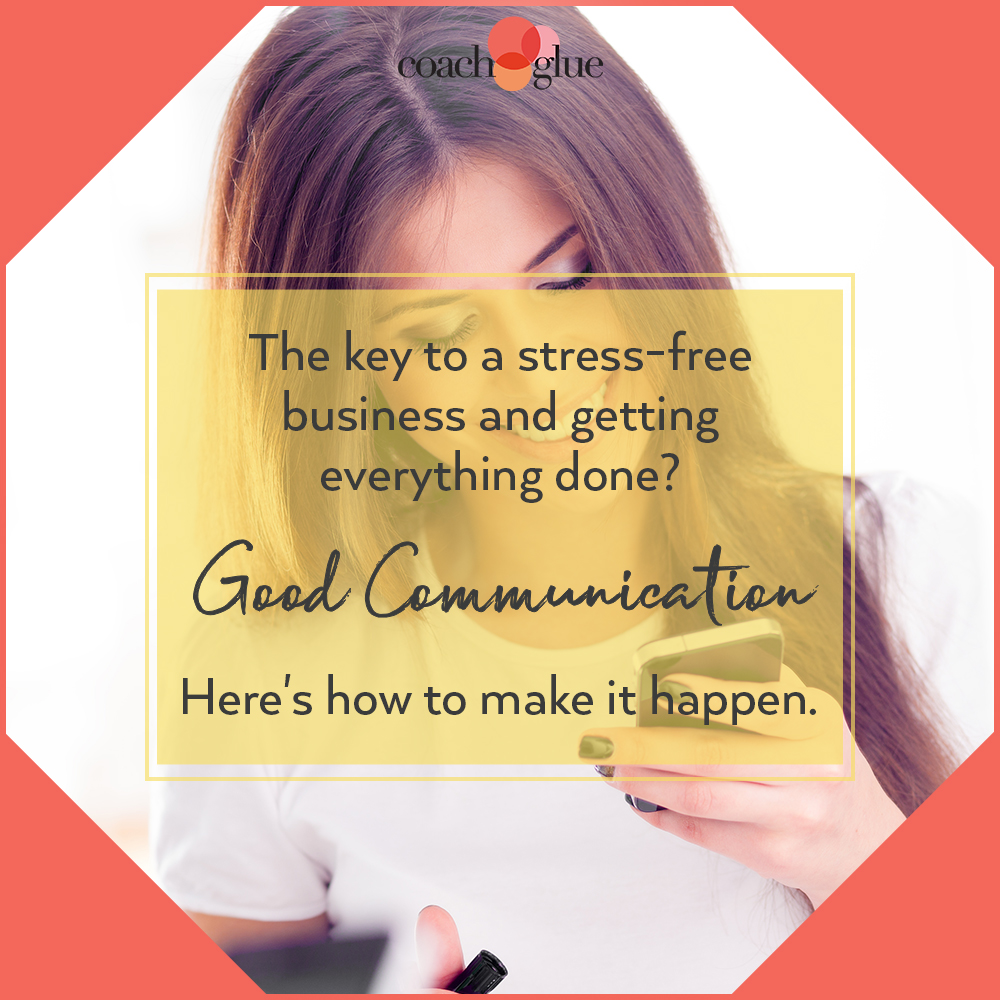 Whether you have a team of one or a team of 30, knowing how to communicate with those team mates will prevent misunderstandings and missed deadlines. Here are some tips for becoming a master communicator with your team.
1. Choose your method of communication wisely.
Is email really the most efficient way to communicate your needs to your team? Do you need to relay a simple message, such as a change in deadline, or do you need to describe a lengthy process which would be easier to demonstrate using video? Long, rambling messages create confusion; short, to-the-point emails get your point across without misinterpretation.
2. Embrace multimedia.
Simple screenshot programs, such as Snagit, allow you to quickly take a photo or record a short video of your computer screen to share with your team. Some people are visual learners and need to see an example of what you want accomplished. The same is true if you're describing a detailed process; recording the process on video allows your team to see the steps and also store the video for future reference. Using video or screenshots frees up your time because you're not answering the same questions multiple times.
3. Listen closely to what your team members say.
Everyone wants to be heard but if you're listening to them on speaker phone while trying to answer emails, how much are you really hearing? If team members are having problems with each other, you need to hear that and find a way to eliminate the problem. Likewise, if a project deadline needs to be adjusted, you need to hear that information and the reasoning for it so you can adjust the rest of the timeline accordingly. Just because you have a team does not mean you can "set it and forget it." Your team is there to support you and your input is still a vital part of your business' success.
4. Document everything.
Using a project management program, such as Basecamp, is an easy way to keep communication focused between team members and to track project changes. Email inboxes can become distracting and things get lost very easily. Inside a project management program, everything related to a project – emails, files, other documentation, etc. – is kept all in one place and is easy to find. You lessen the chances of files getting lost or deadlines being missed. Team members are also more likely to keep messages short and concise within a management system, which eliminates confusion.
5. Set firm deadlines.
This is not to say everything is set in stone but instead of saying, "Give that to me in a couple of days," tell your team member, "I need that done by June 15th." Applying a real, firm date gives it priority status. If there are projects that require multiple people working on it, work backwards from the launch date to determine every person's deadline. Have a group conference call to discuss dates and to get input of if this timeline is possible.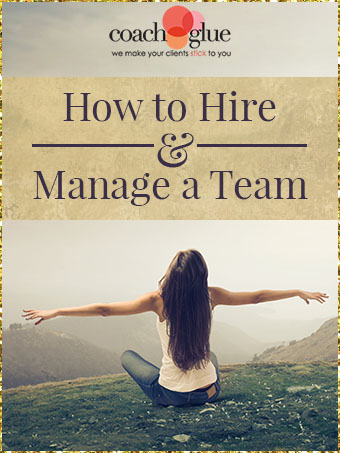 These are just a few ways to handle communication within a team environment. If you want even more actionable tips about creating a successful team, then you'll want to check out our latest workshop, How to Hire + Manage a Team. The workshop includes four self-study modules plus a workshop script which you can use to create a webinar to teach others about hiring a team and how to manage it successfully. Click here to learn more