Social media is an essential part of marketing any business online. Luckily, it doesn't have to be overwhelming!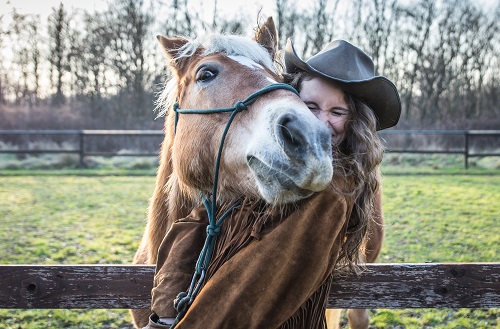 Online marketing can change in the blink of an eye. Trends come and go and if you're not on top of the latest marketing platform, you could be missing out on a lot of chances to connect and gain leads.
And right now, one of the hottest platforms is Instagram.
With the ability to share photos, text and even live videos, Instagram is visually appealing and attracts new people everyday. But even better, it gives businesses a place to offer their audience tons of value.
So if your clients aren't on Instagram, yet they really need to be! 
And you don't need to be a social media expert to help them! Even if you don't know anything about Instagram strategy, using this planner, you can easily help your clients (or yourself!) plan our their Instagram branding and first posts in as little as one weekend!
Introducing Our Done-for-You "Map Out Your Instagram Brand & Posts in a Weekend

!"

 Planner that You Can Sell as a Product or Challenge, Add to Your Membership Site, Or Create a VIP Day Around!
No more writing content from scratch or paying a ghostwriter hundreds or even thousands of dollars to help you develop your training content.
We've done all the hard work for you, and we've made it super affordable so it's easy on the wallet.
How Cool Would it Be if You Ran a Challenge in Your Facebook Group and Based Each Day's Training on One Step from this Planner…And Then Funneled People into Your Higher End Courses and Programs?
But you know what's really awesome?
You can charge people to join your challenge!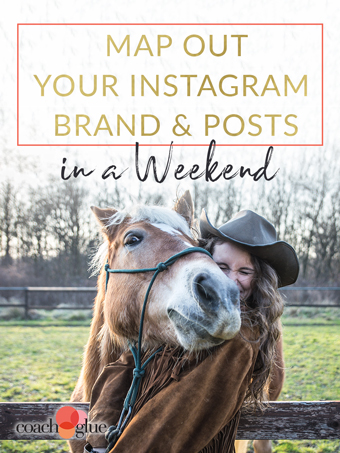 Not only will they get access to the private Facebook group and your daily trainings – but you can give everyone who signs up a copy of this planner!
And because YOU get this planner in doc format, you can completely customize it to your business. Brand it with your colors and logo, add in your website information and offers, tweak the content to add examples, additional information, and more. 
Then simply save it as a PDF and load it up to your shopping cart or members area!
The Step-by-Step Planner Covers (26 PAGES):
Step 1: Sync Up Your Inst Presence With Your Main Brand

Step 2: Dream Big When You Set Your Instagram Goals!

Step 3: Peep on the Competition to Spark New Ideas

Step 4: Plan For IGTV Videos That Dazzle

Step 5: Get on Board With Instagram Carousel Posts

Step 6: Get Personal With Instagram Stories 
Step 7: Connect Authentically With Your Tribe Using Instagram Live  
Step 8: Craft Captions That Thrill for Insta Microblog Posts

Step 9: Hone Your One-Month Plan to Master Instagram

Your clients will LOVE having this planner they can download or print off.
Take a Peek at this Step-by-Step Planner: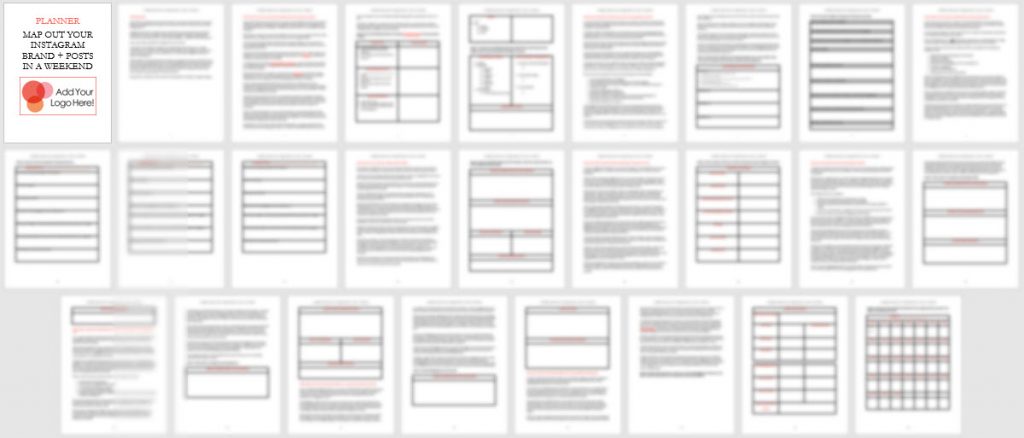 Imagine! If you sold just 2 copies of this planner at $27 each – you'd cover the cost of buying this planner AND everything after that would be profit for you!
Do you think you could sell 2 copies? We know you can!
Download this Planner Now for Only $47!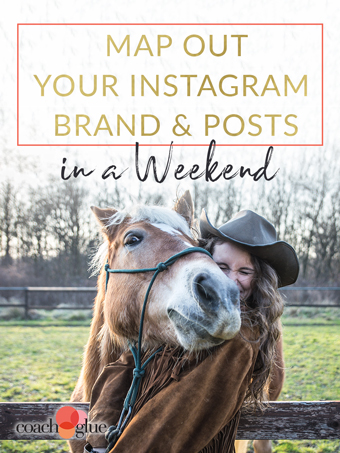 What can you do with this planner?
Here are 7 ideas to get you started…
Use it to plan your own Facebook live videos – you could do one livestream for each step the planner.
After you've used the planner, put together a case study based on your own results and sell your system as a workshop or course or webinar.
Create an opt-in from a portion of this planner to grow your lists.
Gather experts and host a webinar on this topic and use this planner as one of your upsells.
Offer this planner and a quick tutorial video as a bonus when people purchase your coaching package.
Design a 7-day challenge around this planner walking your audience through each step with a video, audio, or guest expert interview.
Work through this planner with your clients to help them plan their own mastermind program. Once it's planned offer them a package where you'll implement it for them (or have your team implement it).
Remember, you get this in .doc format and you can add to the planner, edit it, remove or replace portions, customize it, monetize it, feature your own programs or your favorite products, or just use it as it is.
We can't wait to see what YOU do with the material.