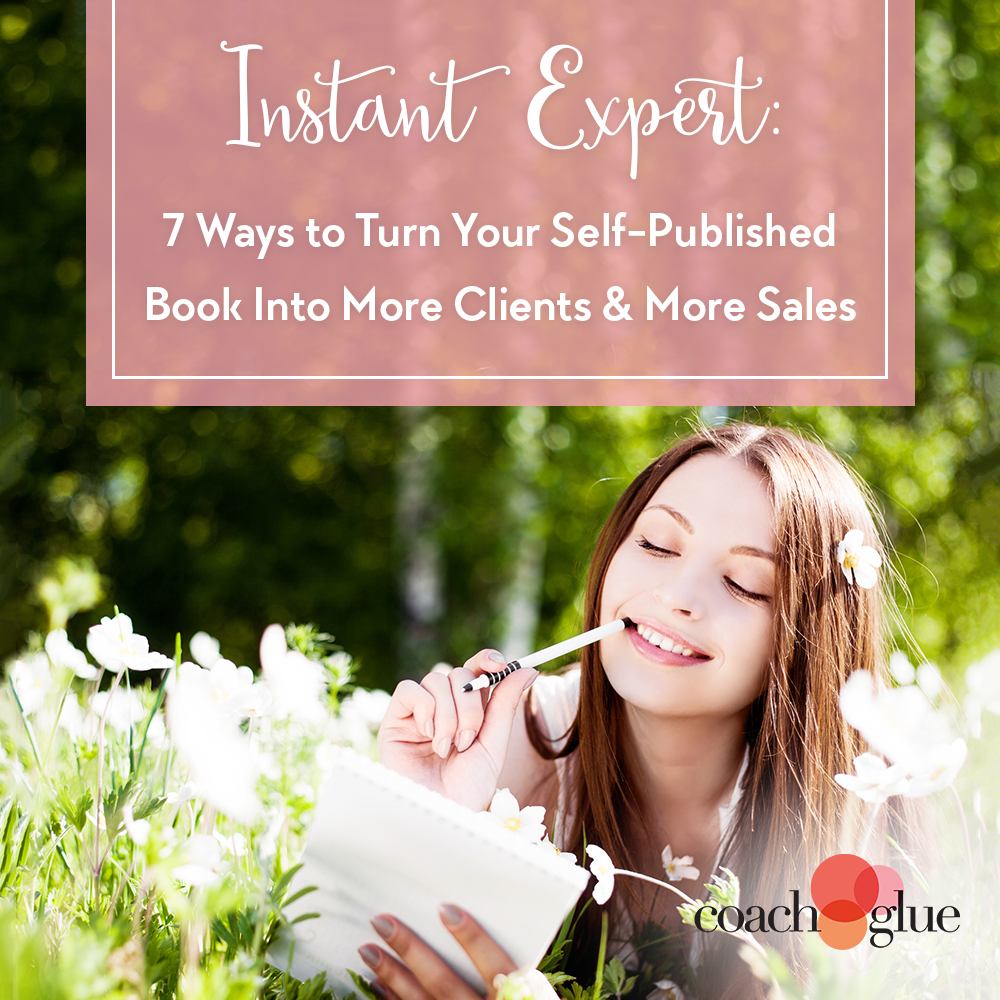 If there's one thing that will make you stand out in a crowded niche, it's a published book.
Not too long ago, you had to capture the attention of a big-name publishing house or drop thousands on a "vanity press" if you wanted to see your name in print, but no more. Now it's fast, easy, and very nearly free to self-publish your book, which gives experts in every market the opportunity to show off their stuff—and turn that knowledge into a full client roster and plenty of sales, too.
But how do you turn that printed book into more clients, more connections, and more money? Here are 7 ways that work.
1. Use your print book as a business card.
Heading for a conference or meetup? Take along a stack of books to share with attendees. Few people will remember (or even keep) a business card given to them by a random stranger, but books find their way into offices and onto bookshelves. Not only are they rarely thrown away, but you'll make a memorable impression simply by handing someone a book. Not only that, but it's an instant conversation starter.
2. Send your book to new clients as a bonus.
This encourages them to get to know you better, and solidifies your status as the expert. It's hard to have "buyer's remorse" over a coaching contract when you're holding your coach's book in your hands.
3. Send two books to a new client, and encourage her to share.
Chances are your new client has friends and colleagues who would benefit from your coaching, and a book is a great introduction.
4. Include calls to action. 
Encouraging people to read your book is great. Getting them on your mailing list is even better. Create a landing page and special offer just for book readers, and mention it throughout the book. For example, create a simple checklist or worksheet as a companion piece to your book. Ask readers to visit your landing page (make the URL short and easy to spell/type) to download this bonus resource.
5. Offer your book as a bonus or prize.
Anyone can email a PDF, but shipping a book takes effort (and cash). When you offer your print book as a bonus for buying a product through your link, or as a prize in a contest, it's perceived as having far greater value, simply because it's a tangible, physical item—not just another download.
6. Create a membership site or group-coaching program with your book as the basis.
Physical training guides are rare these days, and by using a print book as the foundation, you'll instantly increase your credibility and the value of your course. You'll see this done frequently in the personal development space. The book will be created with 12 ways to… and then SURPRISE! there's a 12 week coaching program tied to the book that you're encouraged to sign up for to dig deeper into the 12 methods in the book.
7. Send a book as an introduction to a potential JV partner.
Before agreeing to work with you, a potential partner will want to know that you've got the skills and expertise her audience needs. What better way to show that you know your topic—and have the drive to get things done—than to introduce yourself with a printed book?
Next time you're wondering how to successfully approach a potential partner, make a lasting impression on an influencer in your niche, or give the best value to a new client, look no further than your bookshelf. That book you worked so hard on is the perfect conversation starter.
No book yet? We've got the solution!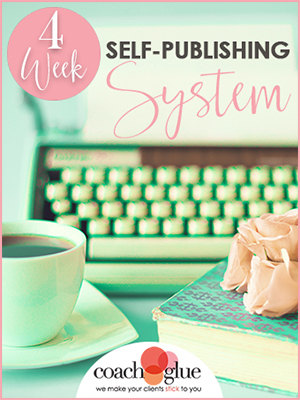 Our new done-for-you workshop, "4-Week Self-Publishing System," will help you (or your clients) write and publish your book in record time. With four modules of step-by-step training, plus worksheets and checklists to keep you moving forward, it's a can't lose course for every aspiring author.
Use the content to achieve your own publishing goals, then rebrand it and use it as the basis for an epic course your clients will love. We've even included a webinar script and slide deck for promotion, sales materials, and marketing tools. It's everything you need to build a powerful training program.
Warmly,
Nicole & Melissa
PS. Have you written a book? If so, include it in your comment below. 🙂