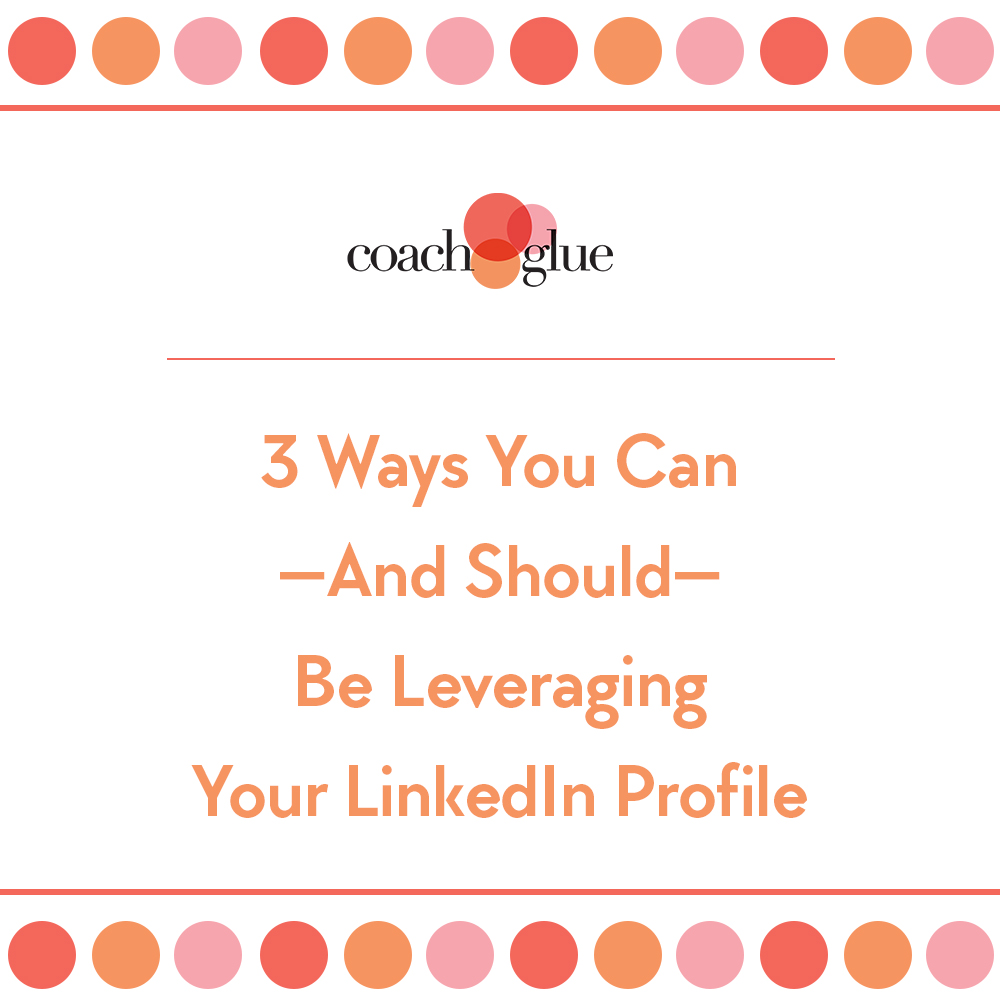 Think you have no time for a new social platform? LinkedIn is one you cannot continue to ignore. Here's why:
300+ million users—and they're focused on business, not what you had for dinner or funny cat videos.
Nearly unlimited links—with a cap of 30,000 connections, you can personally network with far more people than other platforms allow.
Focused, targeted groups—without the noise you'll find in Facebook or on private forums.
LinkedIn Pulse—the publishing platform that lets you get in front of a highly targeted audience without worrying about being lost in a flood of content.
All that together means LinkedIn offers perhaps the best opportunity to reach and connect with your ideal client—and unlike some other platforms (Facebook and Pinterest come to mind) you won't waste hours of your time on it.
Optimize Your Profile
With an algorithm that aligns closely with Google, search engine optimization is critical for your LinkedIn profile. Keywords, images, video and more will all help you stand out from the crowd, even if you're in a hugely competitive niche.
While the initial work might take some time, the benefits can be far reaching, as your profile is picked up by Google and other search engines.
Share Thoughtfully
Just like on other social platforms, LinkedIn encourages you to share updates and content relevant to your audience. But not just any updates are appropriate for LinkedIn's unique user base. While jokes, recipes, vacation photos and other sharing is encouraged on platforms such as Facebook, Twitter and Instagram, LinkedIn is decidedly different.
Before you share an update or a blog post or video, ask yourself, "Will this educate or enrich my core audience in some way? Will my ideal client find this useful and informative?" If you can't answer a sincere and confident "yes" to those questions, then think twice before sharing.
Do make it a point to seek out and share the best content in your niche. In-depth how-to posts, well-reasoned opinions from the thought leaders in your industry, and other quality content is much in need in any market, and those who share become trusted resources.
Hint: If  you reach business people, you might consider sharing links to posts from our blog, too.
Publish Frequently
LinkedIn is the only platform that allows long-form posting of original content. Their Pulse publishing program is the perfect way to offer important information to your audience base, and LinkedIn makes it so easy to use, you'll wonder why more people don't take advantage of it.
While you don't have to post daily, or even weekly, you'll find it's easier to grow your audience on LinkedIn if you do try to publish content consistently and frequently.
That's it. That's all you need to do to gain traction on the one social network where professionals gather to meet, network and exchange ideas. No distracting cat videos, no political arguments, no recipes or crafts or back-to-school photos. Just business owners and other professionals who—like you—are looking to grow their knowledge and income.
Are you ready to finally leverage LinkedIn to your advantage?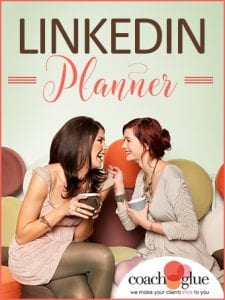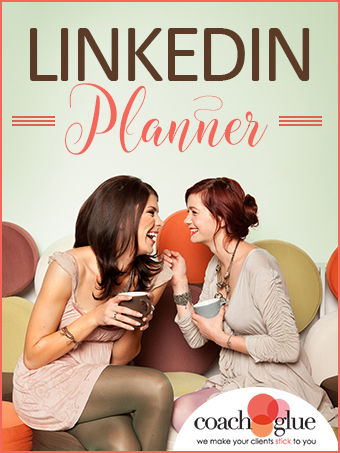 Whether you've been on the platform for a while, but never really used it to gain clients, or you're just discovering its power, navigating LinkedIn can be confusing. Our new planner is dedicated to helping you finally attract and connect with your ideal client on LinkedIn.
We'll walk you step-by-step through the process of optimizing your profile, finding and sharing relevant content, publishing on Pulse and more. If you're serious about growing your coaching business, then this is a must have resource. Even better, though, you can rebrand it and use it as a guide for your clients, as well!
Warmly,
Nicole & Melissa
PS. If you're on LinkedIn, share your profile below. We'd love to show you off!