Want to Help Your Clients Call in More Cash in Q4 than EVER Before?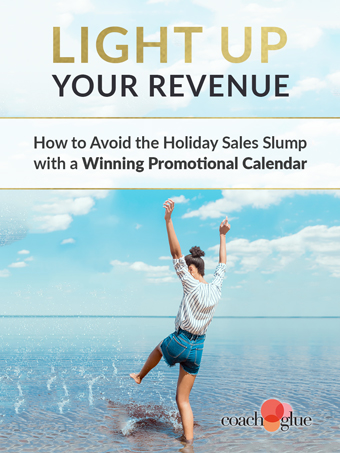 Let's address the elephant in the room:
The holidays aren't the most wonderful time of the year for some entrepreneurs.
It's true. While some entrepreneurs get straight up giddy about the holidays (like a kid on Christmas morning, one might say), others dread them (and not just because they have to host their in-laws, again).
Tell me if you've heard this from your clients before…
They start to consider putting a holiday promo in place, and then their head starts dancing with questions like:
Which holidays do I actually want–and need–to create promotions around?
What can I offer that people will actually buy
How long do I promote my offers? When do I start? How do I make sure people even see my messages?
Should I even bother when there are a million others offering products and services just like mine?
It's enough to make even the merriest among us get all, "Bah, humbug!" am I right?
The good news is, with the right strategy in place, you can easily help your clients maximize this time period that only comes "but once a year."
And using this package, you'll be able to help your clients create a winning promotional calendar that maximizes the holiday specials and amps up their end of year income BIG TIME!  
Using Our Done-for-You Video Script You'll Be Able to Help Your Clients Make the Most Out of the Most Wonderful Time of the Year!
Whether you want to record a video training as your new product, or host a livestream or webinar for your clients – this video script has been completely done-for-you!
Or, if video really isn't your thing, just use the script to record an audio!
This 18 Page (7,121 word) Step-by-Step Video Script Covers:
Step 1: Start Early to Make the Most of the Most Wonderful Time of the Year
Step 2: "Sleigh" Your Sales By Promoting the Right Holidays
Step 3: Pick On-Point Offers that'll Make Your Pockets Jingle
Step 4: Schedule Your Promotion for a Very Merry and Profitable Season
Step 5: Market Your "Gifts" & Make a (Serious) Mint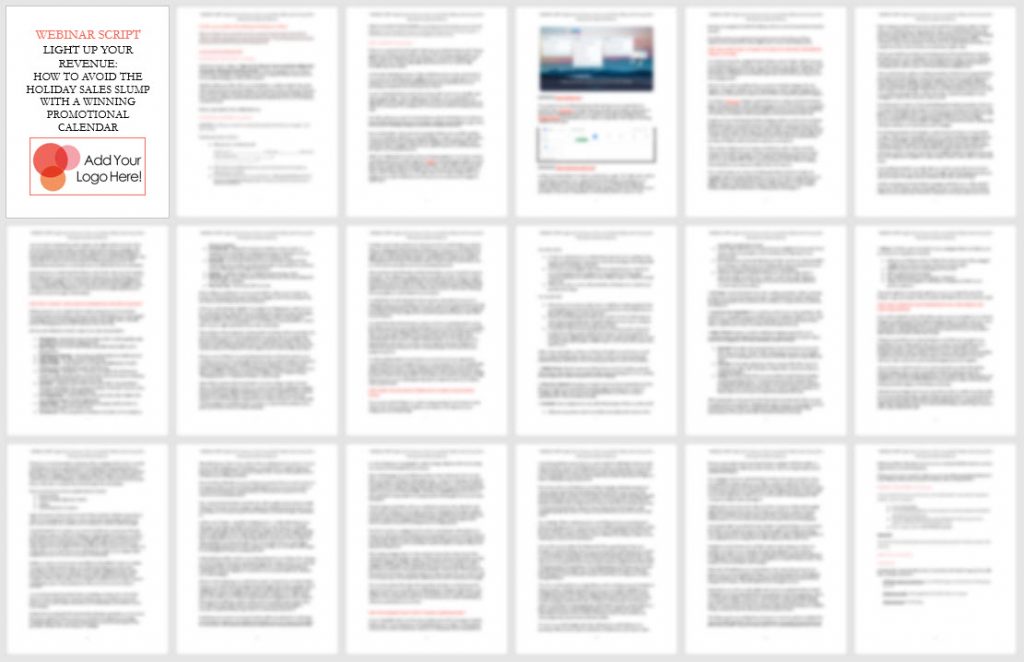 Who Wants to Over-Deliver to their Clients? You Do!
Which is Why You'll Get this Juicy Workbook that You Can Include with Your Video Training (Or Sell on its Own if Video isn't Your Jam)!
Because who doesn't love a good workbook?
Your clients are totally going to crush on this workbook filled with all the goodies that will help them take action.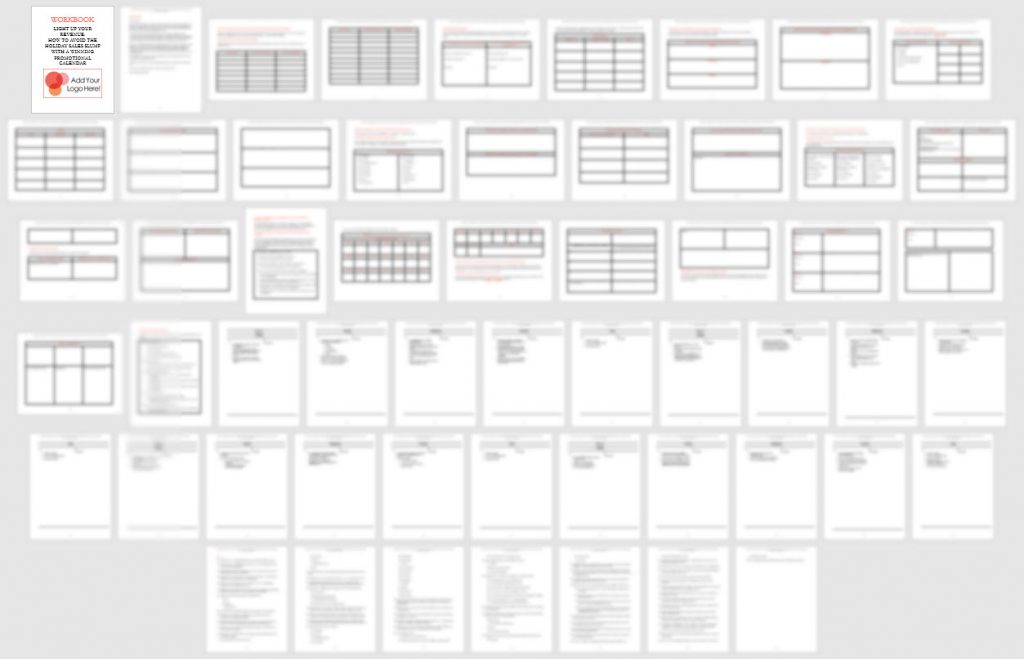 Creating Buzz for Your Offer is a Breeze with these 21 Done-for-You Facebook Posts
No more wondering what to post on social, just copy and paste these Facebook posts to help you promote your new product.

Professionally Written Sales Copy to Help You Sell Your Offer
Because who wants to spend weeks writing sales copy instead of making money. Just copy and paste this professionally written copy into your sales page template, add your buy buttons, and CHA-CHING! You're ready to sell your product.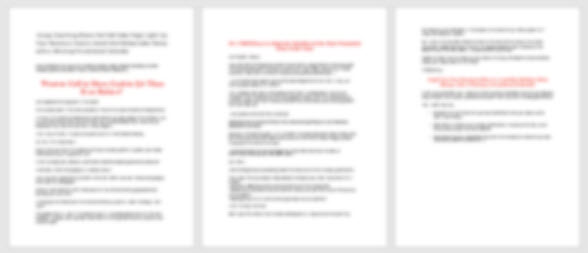 Get this Package for Only $97!
What Can You Do with This Content?
Record a video or host a livestream/webinar using the script and then package up your training with the workbook and sell it on your website.
Sell the workbook by itself without video.
Record an audio using the script and package it up with the workbook.
Create new a product and include it as a bonus for one of your other courses.
Use the content to create new trainings for your membership program.
Create a new product and use it as an upsell or cart bump offer.
Been invited to teach at an online summit or event? Use the content to create your new training.
Use the video script as the outline for a new book.
Add the workbook to one of your other products or courses as a bonus.
Use the content to create a VIP day around the topic of this package, and give your clients a copy of the workbook.
Want to create a product or course on a similar topic from scratch? Use the sales copy from this package to help you sell your offer.