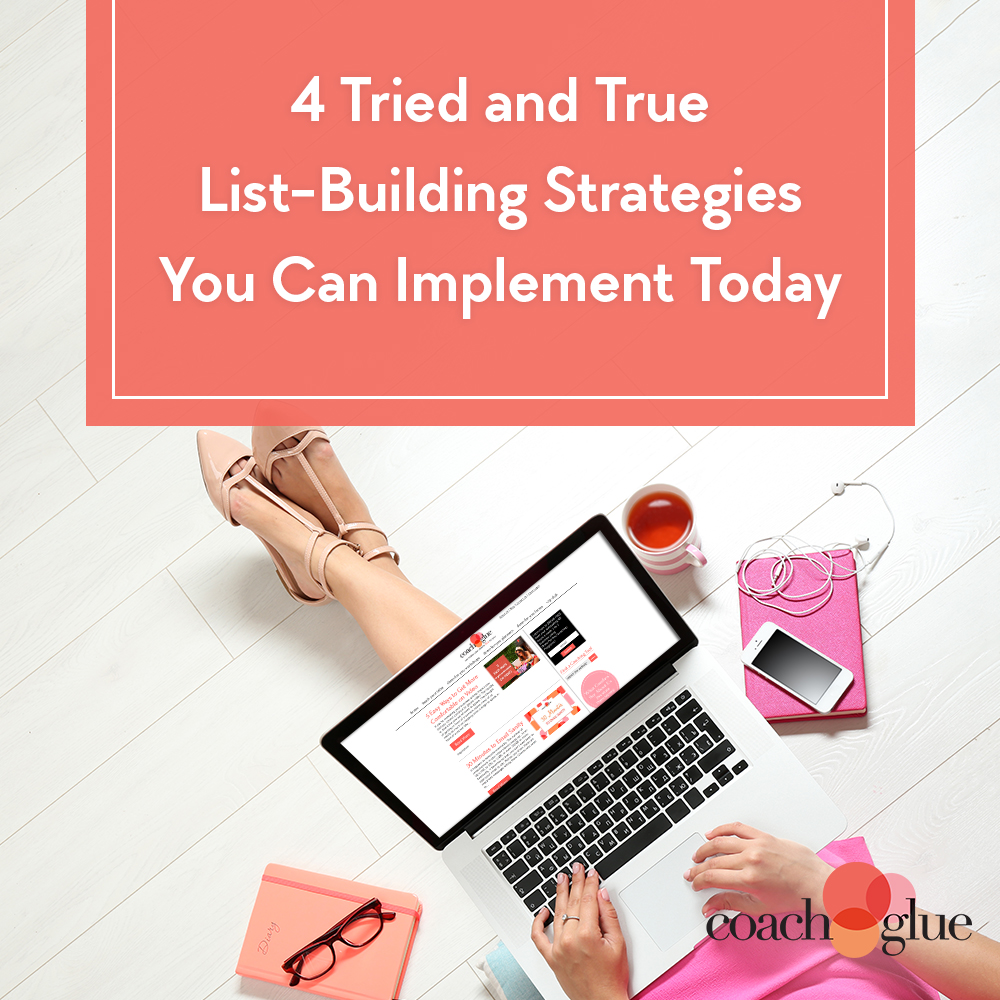 Remember that old adage, "You can never be too rich or too thin"? That may have been the motivation of your grandmother's generation, but today's most powerful women want something different: a bigger list.
With a bigger mailing list you can:
Sell more high-end coaching programs
Develop more streams of passive income
Partner with the powerhouses in your niche
Attract the attention of important JV partners
Work less and earn more
But even though we all know that list building is critical to our long-term success, and that the size of your list does matter when it comes to revenue and opportunities, we still struggle with how to actually get there.
1. Make Use of Content Upgrades
A content upgrade is a highly relevant downloadable item that appears at the end of a blog post. For example, if you're a branding expert and you write a post on the psychology of colors, your content upgrade might be a one-page worksheet to help readers explore color combinations for a website design. If you host a podcast, an easy (and popular) content upgrade is to transcribe each episode and offer the PDF on your show notes page.
Content upgrades work best if they're kept simple. Worksheets, checklists, resource guides and other short, easy-to-consume printables perform far better than eBooks and video courses. The most important thing, though, is to keep it highly relevant. Your content upgrade must be the no-brainer next step your blog reader wants and needs.
2. Hold a Contest
Viral content is a terrific way to build your mailing list. Too bad you can't easily predict what's going to take off on its own. What you can do, though, is give people a little incentive to share by setting up a contest. Simply put, this idea works by:
Creating an opt-in offer
Awarding "points" to each person who generates new leads by sharing their unique link
Rewarding those who earn the most points
Now that might sound a little complex to set up and manage, but there are several software systems designed to do just that, such as UpViral, Contest Domination, Raffelcopter and others. You can easily set up and begin promoting a contest in a few hours. Just be sure that you:
Abide by your local laws regarding how prizes are awarded
Abide by the terms and conditions of the various social networks
Keep those two things in mind (and the contest software will help) and a sharing contest can be a lot of fun, and drive lots of new traffic to your offer.
3. Give Your Affiliates a New Reason to Promote
The most valuable subscriber on your list is one who's already made a purchase, so while list building by affiliate referral might not grow your list as quickly as a viral contest will, the leads will likely be more valuable.
The key here is to give your affiliates a reason to promote. You can offer a special coupon just for a hand-picked VIP affiliate, or create a bundle of products that will resonate with their unique audience. Be sure to include swipe copy and make yourself available for them as well. The less work your VIP affiliate has to do, the more enthusiastic they will be about promoting you.
4. Get Social
When was the last time you promoted your free offers on social media? Do you regularly share them on Twitter, Facebook, LinkedIn and other platforms? Using a tool such as Meet Edgar makes it easy to remember to share, since you can create a schedule and just let it run.
Beyond simply posting links though, consider running ads as well. Facebook ads perform especially well when it comes to bringing in new subscribers, just make sure you have a solid funnel in place to help turn your new subscribers into buyers.
Need More Great List-Building Ideas?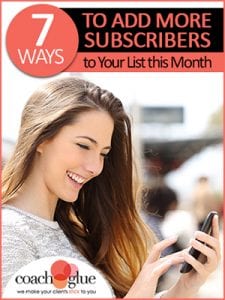 Our latest Teach Your Tribe kit, "7 Ways to Add More Subscribers to Your List This Month" will give you (and your clients!) the ins and outs of list building, including the action steps you can take to grow a profitable list.
All our Teach Your Tribe kits include training guides, checklists, webinar scripts, and even slide decks so you can use them to host a free webinar to grow your own list, too!