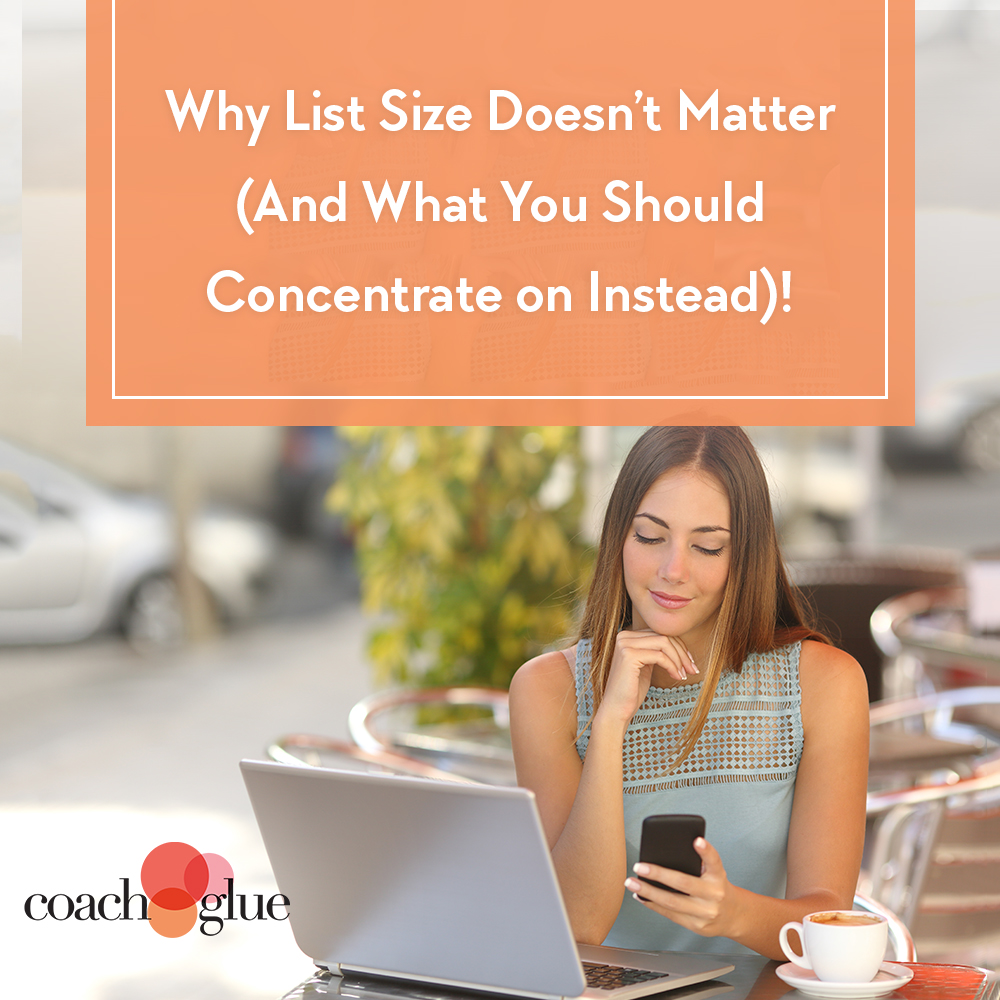 Want to know what keeps smart, creative people from releasing amazing products? It's not that they don't have time to create them (they do). It's not that they believe they're just not good enough (they are). It's not even that they feel the market is saturated (it's not).
It's none of those things. The real reason most people hold off on putting their products out there is simply because they feel their audience is too small—that they won't be successful because they haven't yet reached that magical number of followers.
Of course, that magic number is ever-changing. Maybe you're waiting until you have a list of 1,000, or 5,000, or 10,000. But whatever that number is for you, we're here to tell you it's not necessary. In fact, our friend Connie Ragen-Green is famous for (among other things) earning a six-figure income with a list of less than 1,000 people!
If she can do it, so can you.
Relationships Matter More Than Numbers
What would you rather have, 1,000 people who open and read every email you send, or 10,000 subscribers who only open 1 in 10 emails?
Yeah, we'd take that smaller list, too. And that's what you will have when you concentrate more on building a relationship than you do on building your list. Now we're not going to lie to you. Building relationships takes time. Your subscribers will have to get to know you. They need to see if you really care about them, or if you're just after the sale.
Show them you have their best interests at heart, and the relationship part will come naturally.
Authenticity is Worth More Than a Big List
Here's the critical part of relationship building that a lot of people miss: authenticity. That means being your true self and always operating with integrity. Never pretend to be someone you're not. Never deceive your subscribers for your own benefit. And never release a product you don't 100% believe in.
But when you do believe in it, when you've created a product or course your market needs, don't let the size of your list hold you back. Remember, they need you, and they deserve your best.
Of course, we'd never try to tell you that a big list doesn't help you make money, but here's the thing…the more sales you make, the larger your list will grow.
Want to Learn More About Launching Your Course to a Small List?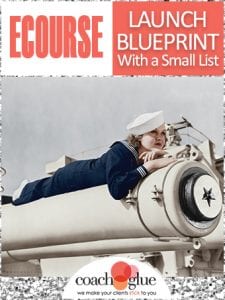 Our new workshop, Ecourse Launch Blueprint With a Small List, has all the steps you need to create and launch a course (and make money, too) even if you don't have a huge list. And of course, since it's rebrandable, you can use it to teach your clients how to do the same. We've already done all the hard work, including researching and creating a 4 module training course, designing a free promotional webinar (right down to the slide deck) and we've even included the marketing materials.
All that's left for you is to add your colors and personal style, and go! Check it out right here.