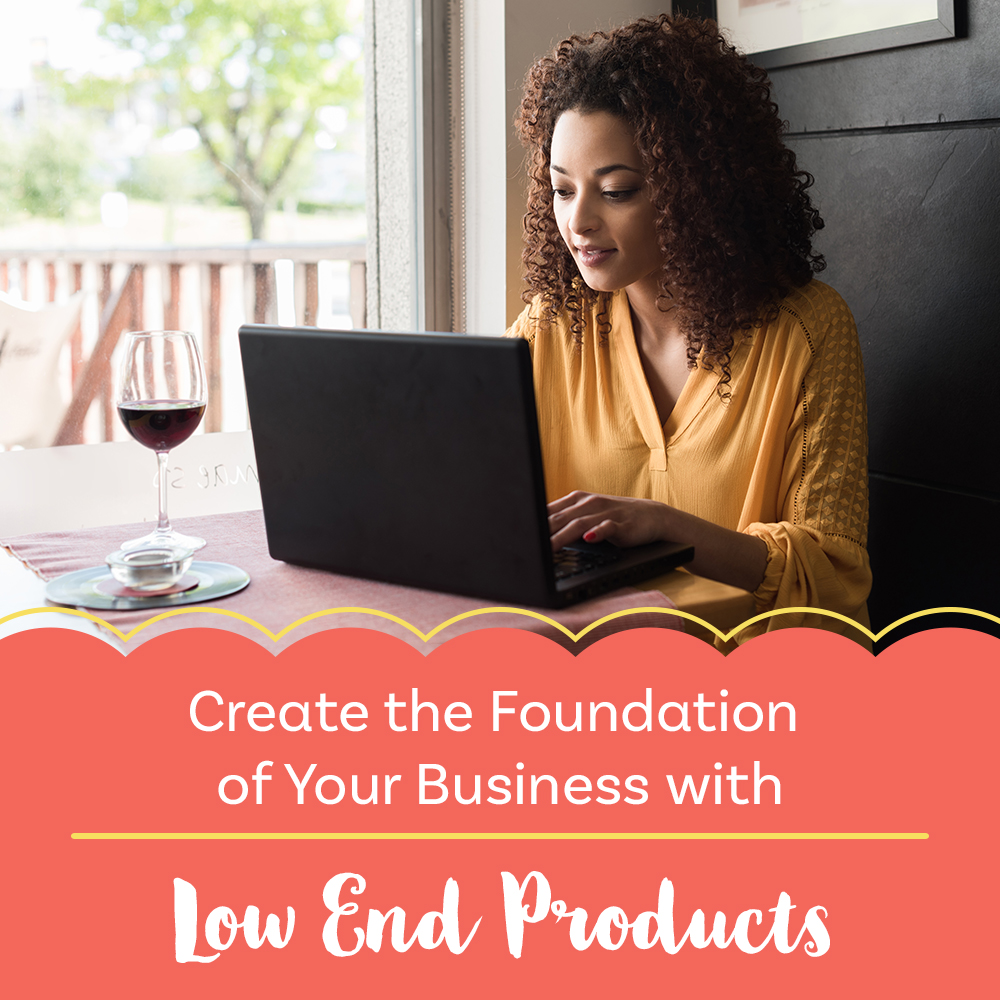 Most entrepreneurs dream of earning a six-figure income – which is wholly achievable but doesn't happen overnight. Everyone starts from Square One when they begin their businesses, even those who are now running multi-million dollar companies. It's the same starting place for everyone but the difference is what you do with your starting place and the lessons you learn along the way.
Starting Small
Every business needs a base or a foundation on which to build and in this case "starting small" means offering one low-priced product while developing a relationship with your audience. This can be a $2 eBook on Amazon or a $7 report you sell on your website. This first product is a way to showcase your expertise and prove to your audience that you're a credible expert who knows their stuff.
Low end products such as eBooks or reports are easy to produce because they are generally short and don't take a lot of time to write. These products can be written, formatted and ready for sale within a week, especially if you have a team of experts doing all the finishing touches. Even while you write, you can still interact with your audience on social media during writing breaks. Give them teasers about what you're working on to build up some buzz.
Expanding Your Offerings
Once your product is launched, listen to the feedback from your audience and watch the sales numbers. If this product is a hit, enjoy watching your earnings increase. If the sales aren't what you expected, make changes based on the audience feedback, rethink how you're distributing it, and relaunch it.
Whatever you do, don't get lazy. Always think forward to the next product or think of ways to expand your current product to the next price point. If you want to stick with low-end products, then you need to rely on a large quantity of products as well as lots of traffic to your site.
Expanding your offerings can also mean changing up the format of your products. Try reformatting a report into a paid video series. Or create a workbook that complements your report. These other formats can move your original product into a new price level.
Hiring a Team
As you earn money with each new product, consider hiring a team of experts to help with production. This can be one virtual assistant or it can be one ghostwriter and one graphic artist. Handing the varying parts of a low-end product to another expert to complete allows you to focus your energy on the next product. Once you get used to the production schedules and everyone knows their job tasks, you can set a goal of producing one product a month or every few weeks. With a team, this goal is certainly doable. The key is to always be thinking ahead and to iron out the entire production process so it's efficient.
Learn the Process Step-by-Step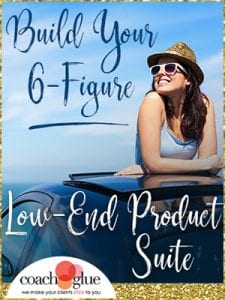 If you're excited by the prospect of building a six-figure business with low-end products, we have a step-by-step workshop kit that spells out each step of the process. In fact, this can become one of your very own products because with this purchase you have the license to change anything you want, including making changes to the text, adding your business logo, branding with your company colors, and adding your name. This kit provides you with everything you need to conduct your own webinar workshop to teach your customers how they, too, can build a six-figure business.