Help Your Clients Uncover their Hidden Fears & Negative Money Stories and Embrace the Freedom of Abundance!
Your clients can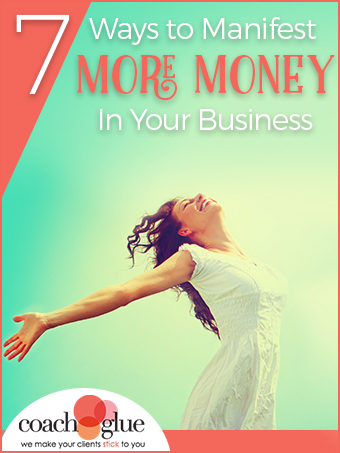 do all the pricing research in the world before they open the doors to their business, but you know that doesn't guarantee they'll make money.
Of course, there's marketing involved, and all those other businessy things. That's a given.
But one of the most common reasons why your clients may not be earning what you know they should, is because of their money mindset.
Entrepreneurs are not less knowledgeable or less skilled as their corporate counterparts; the problem stems for their mindset and how they really feel about money. Plus, they  generally don't think about mindset when it comes to earning money.
Do your clients fall into any of these categories?
They did their market research and put their price on your website.
They did their research, then hemmed and hawed over whether it was too expensive.
They lowered their price (even though they did market research) because they were new to the world of coaching and wanted to attract clients.
The reasons different business owners fall into these different scenarios all has to do with mindset. They either have an abundance mindset which also brings self-confidence or they have a poverty mindset, which brings loads of self-doubt.
As you can see, only one of these mindsets will yield success while the other brings mediocrity.
Using Our Done-for-You Video Script You'll Be Able to Help Your Clients Uncover and Clear their Money Blocks and Open the Flow of Abundance!
Whether you want to record a video training as your new product, or host a livestream or webinar for your clients – this video script has been completely done-for-you!
Or, if video really isn't your thing, just use the script to record an audio!
This 21 Page (6056 word) Step-by-Step Video Script Covers:
Step 1:

 Get Specific with the Universe

Step 2: Uncover Your Hidden Fears and Negative Money Mojos
Step 3: Invest in Yourself and Stop Nickel-and-Diming
Step 4: Get Real Support
Step 5: Practice and Embrace Gratitude
Step 6: Power Planning and Activation
Step 7: Be Ready for Abundance

PowerPoint Slides to Present Your Content Through Webinars, Classes, and Workshops


Who Wants to Over-Deliver to their Clients? You Do!
Which is Why You'll Get these Worksheets, Calendar, and Checklists that You Can Include with Your Video Training (Or Sell on its Own if Video isn't Your Thing)!
Because who doesn't love a good workbook?
Your clients are totally going to crush on all the goodies that will help them take action.

Creating Buzz for Your Offer is a Breeze with these 21 Done-for-You Social Media Post Ideas
No more wondering what to post on social. Turn these ideas into posts for Facebook and Instagram. You can even use them as blog or email content starters.

Get this Package for Only $97!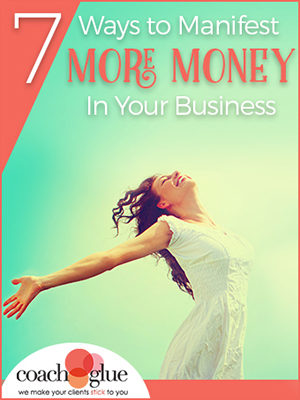 What Can You Do with This Content?
Record a video or host a livestream/webinar using the script and then package up your training with the worksheets and sell it on your website.
Record an audio using the script and package it up with the worksheets.
Create new a product and include it as a bonus for one of your other courses.
Use the content to create new trainings for your membership program.
Create a new product and use it as an upsell or cart bump offer.
Been invited to teach at an online summit or event? Use the content to create your new training.
Use the video script as the outline for a new book.
Add the worksheets to one of your other products or courses as a bonus.
Use the content to create a VIP day around the topic of this package, and give your clients a copy of the worksheets.