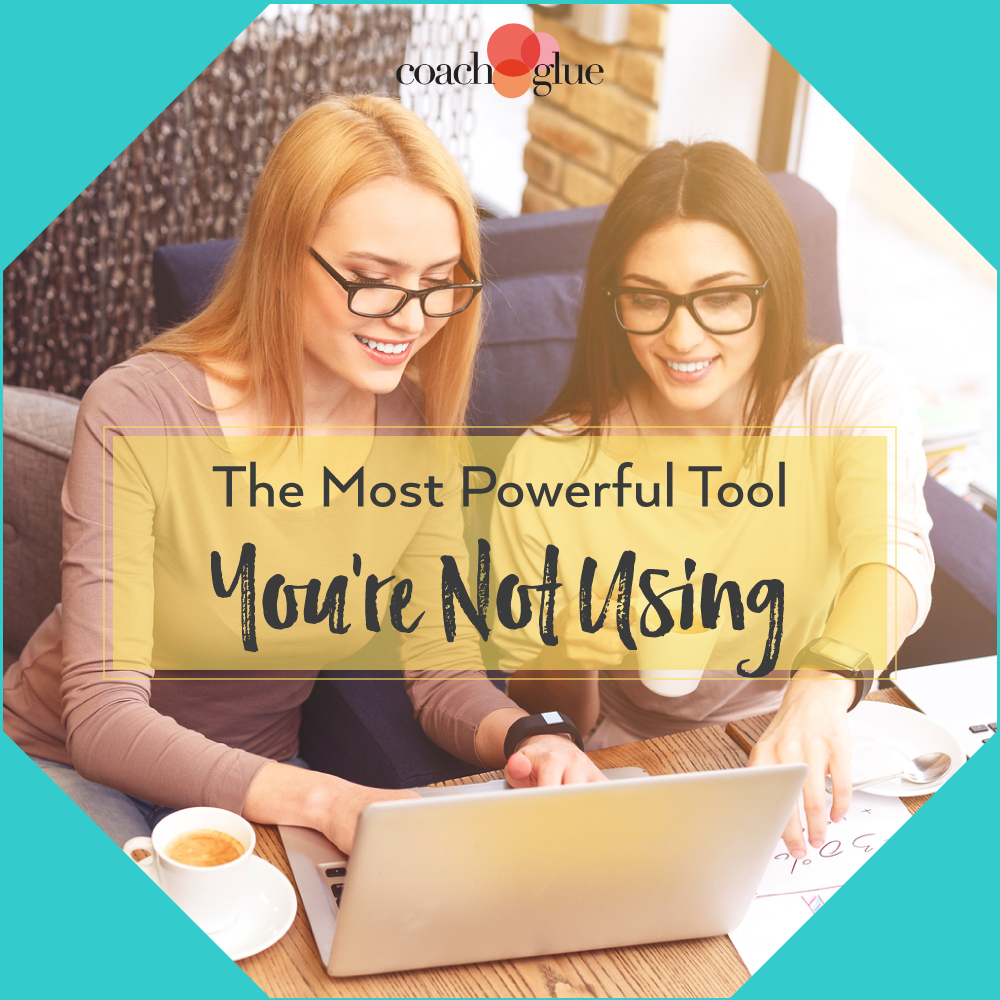 "If you can imagine it, you can achieve it. If you can dream it, you can become it." ~ William Arthur Ward
You started your business with a dream. Maybe you wanted to help people achieve their goals. Perhaps you wanted to be home with your kids. Or maybe you just got tired of your dead end job and decided to strike out on your own.
Those are all wonderful. But dreams can be flimsy, especially when entrepreneurship gets hard. It's easy to become overwhelmed, exhausted, and even to feel like a complete failure.
The key to overcoming those feelings? Keep your dreams and goals front of mind. And the easiest (and most fun) way to do that is with a vision board.
These colorful, artistic and intensely personal tools can help clarify your dreams and keep you moving in the right direction–even when you're feeling lost and overwhelmed.
Vision Boards Boost Your Energy
Feeling down? Lacking motivation? Ready to give up? We've all been there. Really, you wouldn't be normal if you didn't have at least a few days when you feel like you're wasting your time and chasing a dream life you feel you'll never achieve.
But how you respond to those days is what will set you apart from the wannabe coaches and entrepreneurs. Successful people know how to pick themselves up again and get back to work, and your vision board can help.
The next time you're feeling exhausted, or that you're facing what feels like an impossible hurdle, take a look at your vision board. Remind yourself why you're pushing so hard, and what you're really trying to achieve. That simple reminder can often be enough to give you the boost you need to get past your roadblock.
Vision Boards Build Your Confidence
We humans are funny. We can instantly recall every mistake and misstep we've made, but keeping our wins in mind is much more difficult. Talk about a confidence killer!
With a vision board, though, each time you achieve a goal or reach a big milestone, you'll have a tangible reminder of how far you've come.
That photo of tropical vacation was once just a dream–until you visited Hawaii and made it real.
Your goal of spending more time with the kids seemed unattainable–until you structured your business to put family first.
And that 7-figure year? Well, maybe you haven't quite achieved that yet, but look how far you have come!
Browsing through your vision board can give your confidence a powerful boost right when you need it most, and help you know that everything you want is within your reach. All you have to do is go for it.
Vision Boards Create Clarity… with your Clients, too! 
If you're a Business Coach, one of the best ways to start off your coaching program is by encouraging your clients to create a vision board. That way, when your clients reach obstacles, you'll be able to help them to push through by knowing what their dreams are.
Are you Ready to Help Your Clients Put the Power of a Vision Board to Work for Them?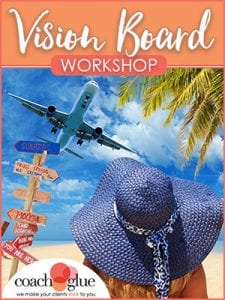 We've created a complete training to do just that! Our brand new Vision Board Workshop gives them step-by-step plans for creating and using this powerful tool, and it gives you everything you need to teach and promote your program. We've done all the work for you, all that's left is to include your unique insights and branding.
Each and every Coach Glue workshop includes four complete training modules, printable worksheets and checklists, a related sales webinar for promotion (we've even created the slides and script), blog posts, emails and more. It's a true done-for-you group coaching program, and it's ready to sell.
Check out "Vision Board Workshop" right here.
Warmly,
Nicole & Melissa