Podcasts are the Best Way to Reach Large Audiences, Get Your Voice & Message Out There–And Grow Your Business, Too!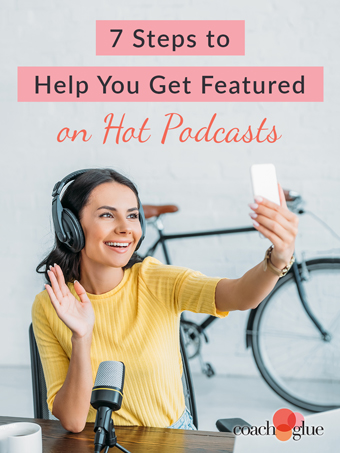 You know that you (and your clients) have everything it takes to be highly successful.
You're burgeoning experts in your fields, an (almost) authority in your spheres and you know you have a unique story and incredibly valuable insights to share.
But you also know you want to reach more people, faster–preferably without laboring on Instagram or Facebook or TiKToK all day.
Whether you're looking to grow your audience because it simply isn't as large as you'd like or isn't translating into actual sales…
…or because you're about to launch a hot new course, program or training and want to make sure everyone it could possibly help actually hears about it..
..or because you're simply looking to pump up your credibility in your space, share your story with fresh ears (and help more people!) or maybe even explore a brand new niche…
…good news: there IS a way you can easily increase your visibility and credibility, super quickly.
Say hello to being a guest on OTHER PEOPLE'S podcasts! 
From copywriting to true crime and astrology to relationships, there's a podcast out there for everyone. For entrepreneurs, podcasts are pretty much the holy grail: They're an incredible, no-cost vehicle for building your brand and reaching a wider audience than you could ever reach alone (yep, even with a killer IG feed or thousands of likes on TiKToK!).
But here's the deal: You (and your clients) don't have to create your own podcast and spend years pitching podcast guests that don't respond to slowly cultivate this type of reach & deep connection!
Using Our Done-for-You Video Script You'll Be Able to Find, Pitch and Get Featured on the Hottest Podcasts in The Industry!
This done-for-you script and workbook will walk you right through the process.
And then… once you've got a few podcast interviews under your belt, you can use it to help your clients do exactly the same!
This video script has been completely done-for-you so you can teach your clients exactly what to do!
Or, if video really isn't your thing, just use the script to record an audio training!
This 15 Page (5,000 word) Step-by-Step Video Script Covers:
Step 1:

Show What You've Got to Offer

Step 2: Get to Know Your Host
Step 3: Be an Irresistible Guest
Step 4: Perfect Your Pitch
Step 5: Create and Provide Sound Samples
Step 6: Promise to Promote
Step 7: Stick to Best Practices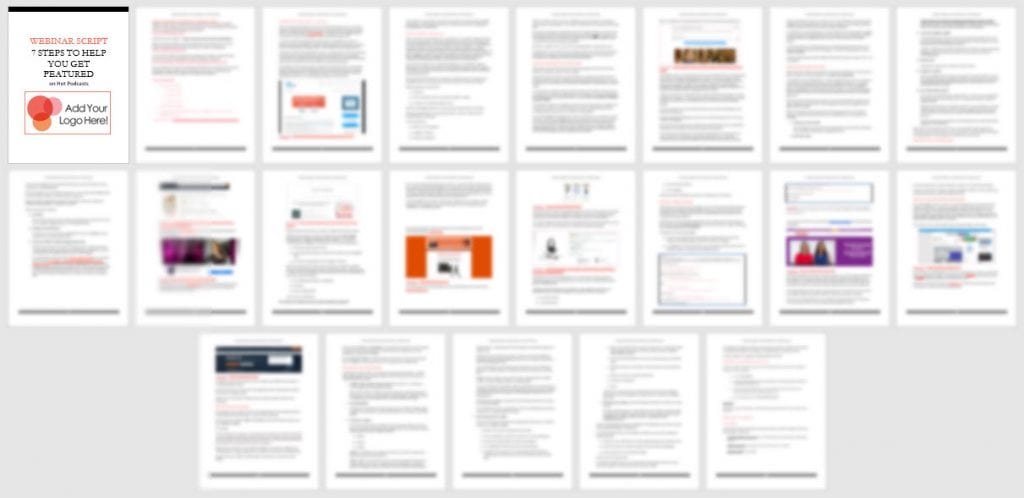 Who Wants to Over-Deliver? You Do!
Which is Why You'll Get these Juicy Worksheets, Calendar, and Checklists that You Can Include with Your Video Training (Or Sell on its Own if Video isn't Your Jam)!
Because who doesn't love a good checklist?
Your clients are totally going to crush on all the goodies that will help them take action.

Creating Buzz for Your Offer is a Breeze with these 21 Done-for-You Social Media Post Ideas
No more wondering what to post on social. Turn these ideas into posts for Facebook and Instagram. You can even use them as blog or email content starters.

Professionally Written Sales Copy to Help You Sell Your Offer
Because who wants to spend weeks writing sales copy instead of making money. Just copy and paste this professionally written copy into your sales page template, add your buy buttons, and CHA-CHING! You're ready to sell your product.
Get this Package for Only $97!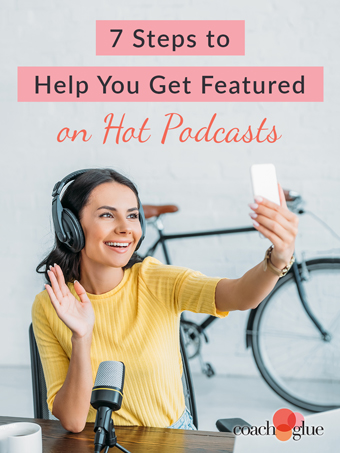 What Can You Do with This Content?
Record a video or host a livestream/webinar using the script and then package up your training with the worksheets and sell it on your website.
Record an audio using the script and package it up with the worksheets.
Create new a product and include it as a bonus for one of your other courses.
Use the content to create new trainings for your membership program.
Create a new product and use it as an upsell or cart bump offer.
Been invited to teach at an online summit or event? Use the content to create your new training.
Use the video script as the outline for a new book.
Add the worksheets to one of your other products or courses as a bonus.
Use the content to create a VIP day around the topic of this package, and give your clients a copy of the worksheets.