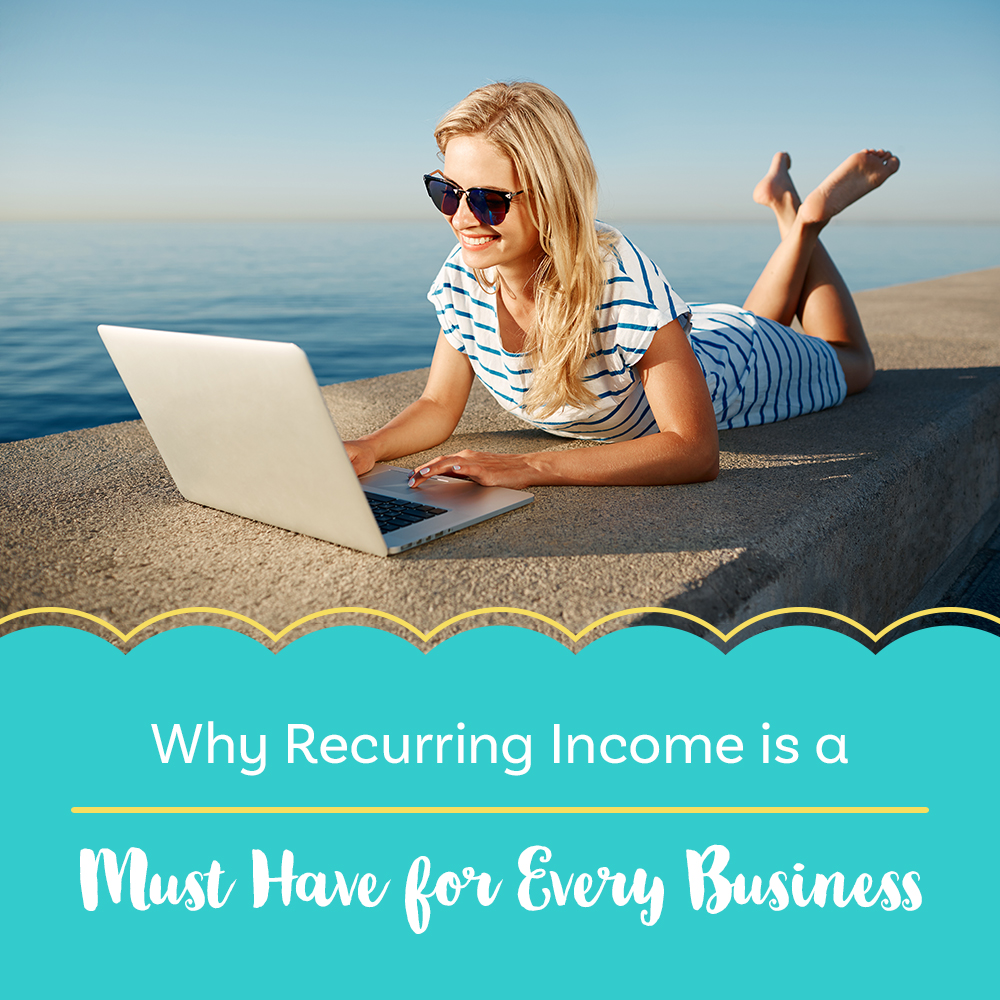 Predicting your monthly income shouldn't be a guessing game. Based on the number of clients you have and how many hours you bill, you have a general knowledge of how much money you will earn each month. But what happens if you lose a client or two? What happens if you have unexpected expenses? What if a client is late paying?
In each of these cases, instead of having a solid knowledge of your monthly income, that number comes into question and you're left scrambling to find the extra money, either to pay your business expenses or to bring home to your family. It's a nasty feeling to have.
The Power of Recurring Income
By introducing recurring income to your business model, you now have a safety net if you lose a client or if someone is late paying. Recurring income is a means of collecting the same amount of money from different people every month until they cancel their subscription. Most frequently recurring income occurs from affiliate commissions or from membership sites. The more people you attract to your membership area, the greater your recurring income.
Who Can Benefit from Recurring Income
Any business, whether online or with a physical location, can benefit from recurring income. For instance, a virtual assistant who is busy catering to her client's needs can set up a training membership site to help others who want to learn the virtual assistant business. Even though there's a significant amount of work upfront creating all the training, once it's created she can focus on making her trainees happy and being their mentor. She can offer additional support in the form of email support or phone support, garnering even more recurring income from this same group. Once the ball starts rolling, she may earn enough money to outsource some of her client work so she can focus on making her membership site even better.
Another recurring income model that is extremely popular these days is the "box subscription" model, similar to the old Fruit of the Month Club from years ago. Today you can buy subscriptions for tea, wine, makeup, beauty product samples, socks, and pet supplies. Some box subscriptions are as low as $10 per month but if you attract even 1,000 subscribers, that's a net gain of $10,000 just in recurring revenue.
With both of these examples, the key to success is to focus on the customers and what they want. If you slack off and don't put up new training in a membership site or don't offer new products in your box for a month or two, then you will lose customers. So don't think of recurring revenue as a 'set it and forget it' model; instead, always be looking for ways to make your customers happy and to improve your product.