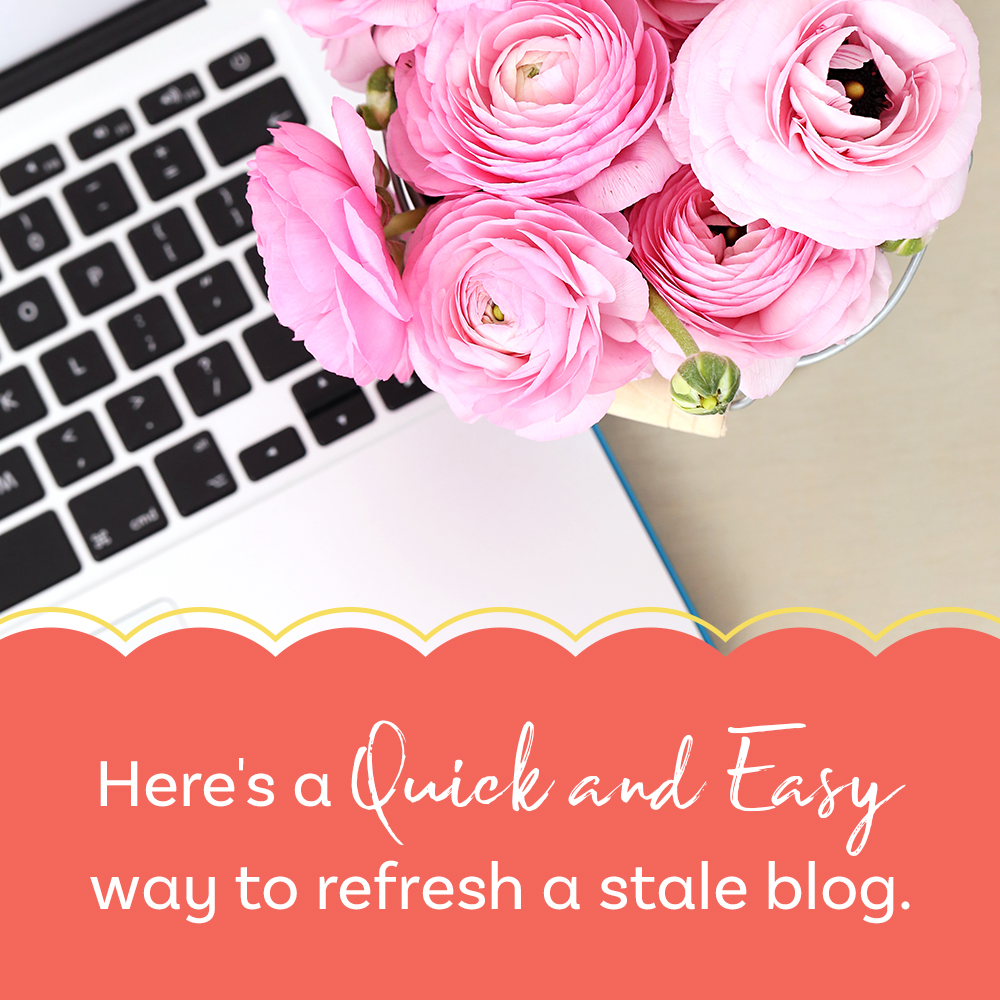 If you've been in business for a while, I'm guessing you have many hundreds of blog posts; but have you analyzed if those older blog posts are still bringing organic traffic to your site? Or are they just taking up valuable space?
Ultimately, your website and blog should work for YOU, bringing traffic and prospects to your site and into your sales funnel. If your old posts are just taking up space, then it's time to repurpose that content to attract readers and prospects.
Analyze Your Traffic
Looking at your blog stats, analyze the number of comments on each post, and determine how much traffic your old posts are getting. Next, look at the content itself. If it's an evergreen topic, then leave that post alone and simply promote it to new readers using social media and your email list. "Don't fix what ain't broke," as the old saying goes. If you're still getting traffic, move on to another post that isn't performing as well.
Rewriting Your Blog Posts
One cardinal rule when repurposing old blog posts: keep the URL the same. Don't go near it; don't touch it. You may still get some organic traffic or people may have linked to this article on their own blogs and if you go and mess with the URL, you won't get any old traffic because the links will be broken.
Now look for ways to improve the article. Update any facts or statistics mentioned; add brand new case studies or examples that support your main point; update any strategies mentioned; update all the screenshots; and update your call to action.
If you're updating an article that has comments, simply put an editorial note near the bottom saying, "This article was originally published on XX date and has been updated." Short and simple yet it will answer the question of why there are old comments when the article has a recent publish date.
Check Your Call to Action
At the very least, rewrite your call to action with stronger action words. Then check that your offer is still current and relevant to your audience. If you haven't looked at this opt-in gift in a while, it's possible you need to update that as well. But, just as you did with the blog post, look for information that is outdated and switch it up to make the opt-in current. Or switch out the freebie altogether and add a newer product.
A World Full of Repurposing Opportunities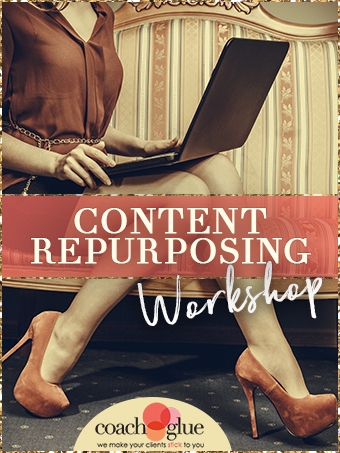 Repurposing your business content is one way to breathe some life into your business and to offer value to your customers. But rewriting blog posts is just the tip of the iceberg when it comes to repurposing! For even MORE ideas on repurposing content, check out our Teach Your Tribe Content Repurposing Workshop. Once you study this 4-module course and follow the steps, you'll be inspired to teach others how to use their old, dusty content in new ways to expand their reach. The workshop comes with a webinar script and each module comes with its own Action Plan to keep you organized. You won't want to miss this! Click here to learn more