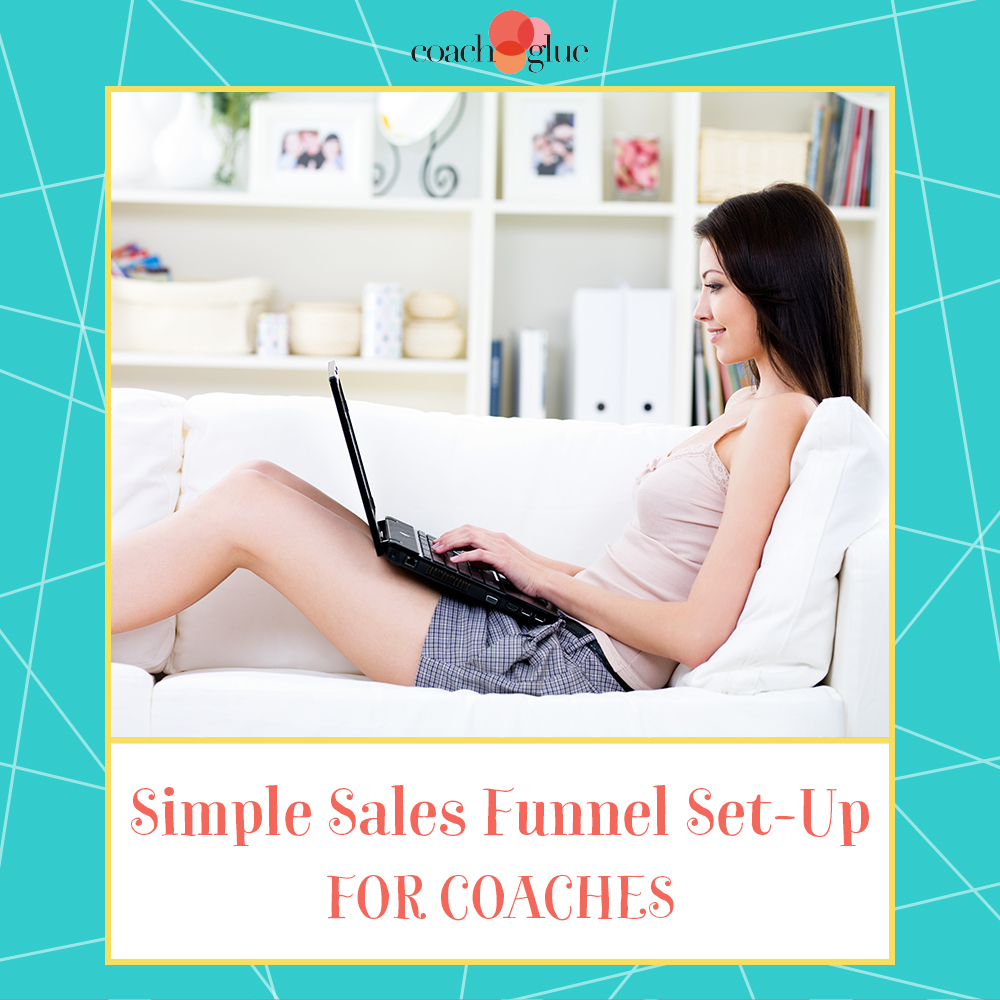 What's your sales process look like? If you're like most coaches, you have (loosely) related products that you promote when you think about it—generally by email or social media. Sales are not predictable, clients have a hard time finding what they need, and you're scratching your head thinking, "There must be a better way!"
Look, we get it. You're passionate about your tribe, and you want to give them your best. And sometimes, that means your own business is a little…well, neglected. It's ok. You can admit it.
But what if we told you that you are doing your tribe a disservice by not creating a proper sales funnel for them? It's true. Your audience needs you. They trust you. And they count on you to make sure they have the tools and resources they need to thrive.
That means it is your responsibility to provide them with the information they need right now, and the way you do that is with a well-planned and executed sales funnel.
The Basics
A sales funnel has a few "must have" pieces, and a few "optional" pieces, but here's a pretty standard set up you can model:
Sales page: This is your main offer. Whether it's a $7 eBook or a $497 membership, everything else follows from this purchase.
Upsell (optional): This is a secondary offer. Think of this as "What else does my customer need to know?"
Downsell (optional): This is an additional offer that can best be thought of as, "How can I give some of the upsell goodness to those who didn't/couldn't upgrade?"
Download/Access pages: This is where your buyers go to access their products.
Email follow up series (optional): Here's where you stay connected with your buyers.
The Tools
All you really need for a sales funnel is a landing page builder and an email autoresponder sequence. Well, and a way to take payments, but we're assuming you already have that piece in place!
For landing page builders we absolutely love Divi. It's what we use to build all our sales and upsell pages, so you've seen it in action (isn't is pretty?) and truthfully, it's the easiest we've found—and we've tried them all!
When it comes to autoresponders, you have a ton of choices. For ease of use, you can't do better than AWeber, but if you want behavior-based automation to build complex funnels, then take a look at Convert Kit or even Infusionsoft (what we use).
That's it! With these tools and the simple set up we outlined above, you can have a basic sales funnel up and running in just a few hours. There's nothing complicated or stressful about it, and it will help you help more people, and make more sales, too!
Dig Deeper, Offer More, Make More Money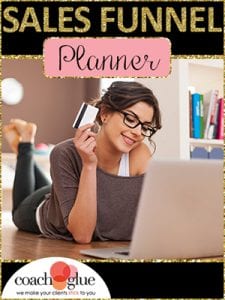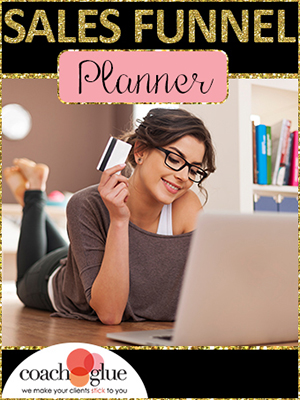 Ready to turn your sales funnels into automated customer nurturing machines that let you reach more people? Our brand new Sales Funnel Planner walks you through all the steps you need to create powerful (and profitable) sales funnels that not only grow your bank balance but help you provide the right products to your clients at the right time.
With our simple, 8-step process, you'll go from scattered to a well-planned and executed sales funnel that runs on autopilot, and you'll do it all using the products you already offer.